1 November 2016 Edition
Another Europe is possible – Treo eile don Eoraip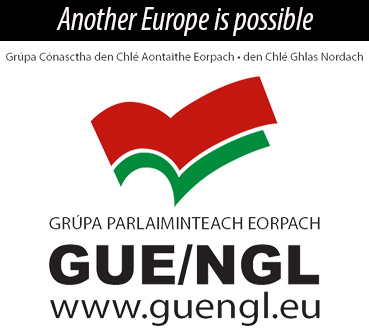 Funded by the European United Left / Nordic Green Left (GUE/NGL) Aontas Clé na hEorpa / Na Glasaigh Chlé Nordacha, Crúpa Paliminta – Parlaimimt na h Eorpa
TTIP & CETA – Matt Carthy MEP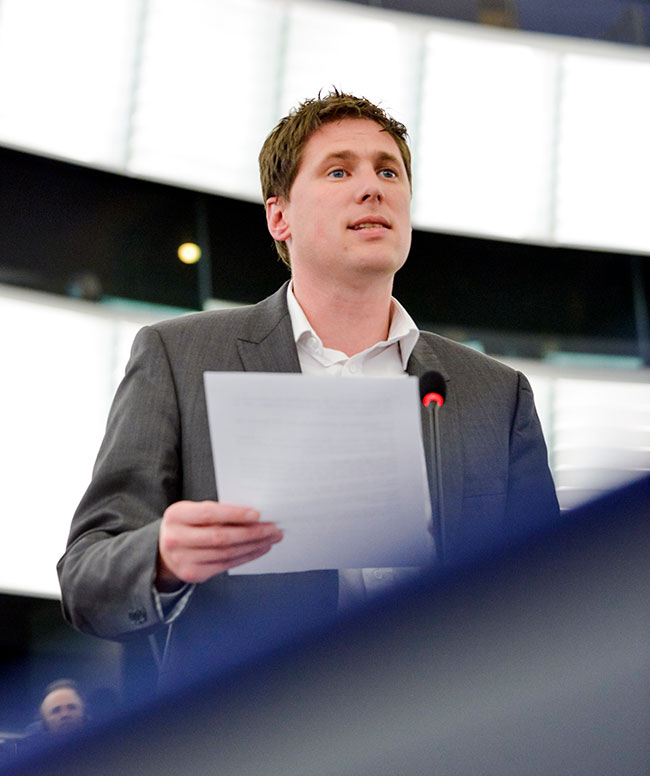 Agriculture Committee passes amendments warning of negative impact on farming
THE European Parliament's Agriculture & Rural Affairs Committee has passed a report on rural job creation, including amendments from GUE/NGL warning about the negative impact that international trade agreements TTIP (US-EU), CETA (Canada-EU) and Mercosur (South America-EU) would have on traditional farming practices and the social fabric of rural areas.
GUE/NGL Shadow Rapporteur Matt Carthy MEP welcomed the result of the vote on the report titled 'How the CAP can help to create rural jobs' which received the overwhelming support of MEPs.
Matt Carthy said after the vote on 29 September:
"This vote comes at a critical juncture. With many aspects of the CAP currently being examined in advance of the mid-term review process and with job creation in agriculture and rural areas becoming an important point of debate, this resolution will hopefully contribute to the future reform of CAP policy.
"I am pleased that the majority of the amendments I put forward were accepted by MEPs from across all nationalities and political groups. Before submitting my amendments, I consulted with all Irish farm organisations, growers' associations, local enterprise groups and environmental groups.
"Farmers operate in an increasingly global market and experience a far greater exposure to price volatility than other sectors. The Commission has today been warned that deals such as TTIP, CETA and Mercosur pose direct threats to job creation and threaten traditional farming models in rural areas. The changes that these trade deals would bring would work against policies aimed at stimulating local production and supporting agricultural livelihoods in Ireland."
Through GUE/NGL's amendments, the report passed by the European Parliament's Agriculture & Rural Affairs Committee also highlighted the devastating results of austerity policies on employment in rural communities and included warnings about the negative impact that withdrawal of Pillar 1 payments would have on farmers.
In addition, it called for:
Measures to address issues faced by young farmers;
Simplified measures to protect local produce;
The bottom-up approach to LEADER programmes to be restored; 
Increased support for co-operatives;
Fairer distribution of Pillar 1 payments;
Region-specific flexibility to be restored in the Second Pillar.
Meanwhile, Matt Carthy insisted that the Dáil should vote on the proposed "toxic" Canada-EU (CETA) trade agreement before the Irish Government seeks to ratify it at the European Council.
 His call follows the decision by Seanad Éireann to oppose the controversial deal, a move which he said "shows that political representatives are beginning to wake up to the dangers of this deal for Ireland".
He added:
"A recent study by Tufts University, using the UN economic model, has shown that CETA will lead to a reduction of the labour income share, wage compression, job losses and net losses in GDP.
"CETA, like TTIP, is bad deal which would have serious negative implications for Irish farmers, workers and consumers.

"Through its provision for an Investment Court, it will undermine Irish democracy and our judicial system.
"The Irish Government's position in support of this deal is wrong and their intention to ratify it at the Euro Council before any Dáil vote is fundamentally undemocratic.
"Irish citizens are entitled to know where all their TDs stand on this important issue."
'World Food Day': GUE/NGL MEPs raise awareness of climate change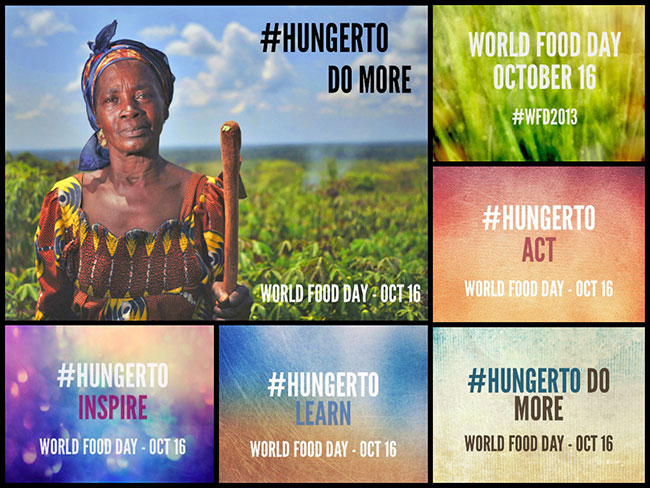 'Europe does not have to feed the world but it should help people feed themselves'
'WORLD FOOD DAY' on 16 October saw GUE/NGL MEPs raise awareness about climate change and its impact on food and agriculture.
"To feed a growing world population, expected to reach 9.6 billion by 2050, there is a need to address the adverse effects of climate change and rethink the way we produce food," GUE/NGL said.
Rather than promoting industrial farming and GM crops, the world must recognise people's right to produce their own food, argued GUE/NGL MEP Lidia Senra. She said: 
"Europe does not have to feed the world but should instead help people feed themselves. To eradicate hunger, poverty, social exclusion and contribute to the fight against climate change it is fundamental to promote and enhance agro-ecology, peasant farming, access to land and seeds and prioritise short marketing circuits."
Faced with a reality of more and more people living under the threshold of poverty and growing hunger, a direct result of austerity policies, Lidia Senra called for a radical shift in the EU towards "an end to neo-liberalism and free trade agreements, which are at the roots of inequality".
Concurring, Lynn Boylan MEP added that genetically modified (GM) foods undermine small-scale farmers with a one-size-fits-all approach to farming that does not even come close to fixing the global food and climate change crisis.
"Genetically modified foods with their high and sustained input costs, both financial and chemical, are designed for large monoculture farms which are entirely ill-equipped to address the dual requirements of feeding the world and fighting climate change," Lynn said. "Indeed, the only GM crop used by small-scale farmers is GM cotton in India – a non-food crop.
"Furthermore, industrial agriculture's genetically identical monocultures are actually the most vulnerable to climate and pest stress whilst ecologically sound and diverse crops which sustain local communities without risking biodiversity are much more resilient to climate change shocks." 
Mandatory register for EU lobbyists – Martina Anderson MEP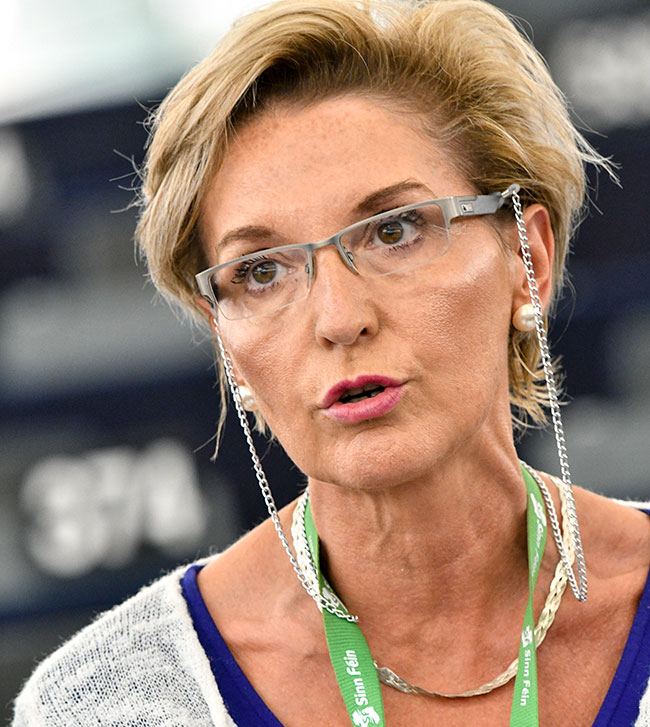 'Secretive lobbying undermines democracy and citizens' trust'
MARTINA ANDERSON has insisted that a mandatory register of the huge number of lobbyists working behind the scenes to influence EU policy is vital for democracy and accountability in the European Parliament for citizens' trust.
'Transparency International – The Global Coalition Against Corruption' has been calling for such a register as far back as 2008.
Transparency International estimates that 3,000 "lobbying entities" have an office in Brussels and target European institutions to influence legislation, so it is crucial for transparent EU decision-making that their goals and methods are made clear.
A mandatory joint register for the European Parliament, the European Commission and the Council of Ministers – in which every EU lobbyist has to register – "is the best means to prevent undue influence and to strengthen EU citizens' trust in European institutions", Transparency International says.
Martina Anderson agrees.
"Secretive lobbying undermines democracy and citizens' trust in governments and the institutions of the EU," the Irish MEP said.
"Powerful lobbies such as those connected to alcohol and tobacco have been able to push back restrictions on those industries time and time again. 
"The current rules around lobbying are voluntary and, as such, are weak.
"There is a risk that those with the most money and best connections can exercise undue influence."
There needs to be tighter rules, including the creation of a reliable register of lobbyists to see how many there are and how much money they spend, Martina said.
Escalating militarisation of EU – Lynn Boylan MEP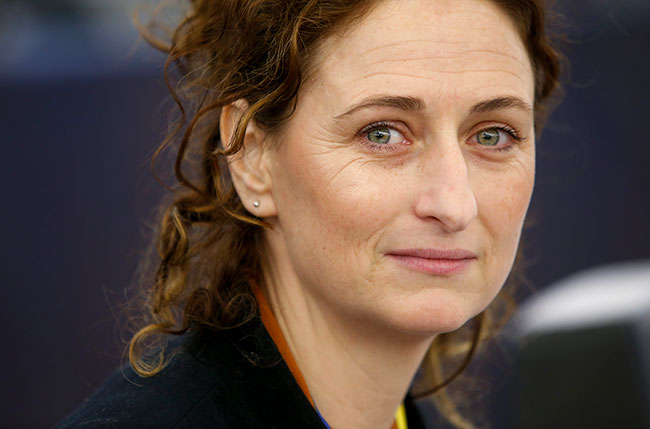 European Commission President to propose European Defence Fund
BREXIT has "reignited the ambitions of militarists within the European Union", Lynn Boylan MEP has warned at a public meeting in Dublin addressed by the Peace & Neutrality Alliance and Shannonwatch. (Scheduled speaker GUE/NGL MEP Sabine Lösing was unable to attend due to illness.)
At the Dublin event, Lynn Boylan pledged her opposition to any increased militarisation and further erosion of Irish neutrality when members of the EU Foreign Affairs committee meet to discuss the establishment of a European Defence Union.
She pointed out that, four days after the result of the Brexit referendum in Britain, the French and German Foreign Ministers presented a position paper which centred on the EU being able to employ "high-readiness forces and provide common financing for its operations and that the EU would need to take action more often in order to manage crises that directly affect its own security".
European Commission President Jean Claude Juncker is seeking a European Military Budget and will propose before the end of the year a European Defence Fund "to turbo boost research and innovation", the Irish MEP said.
"It is clear that, in the coming weeks and months, the EU militarisation agenda will continue to be pushed.
"Make no mistake – a common EU defence policy is centred on creating a federal Europe and has little to do in the way of providing safety."
Fisheries and Brexit – Liadh Ní Riada MEP
Fishing should be at heart of negotiations with other economic sectors
IRELAND SOUTH MEP Liadh Ní Riada has told a high-level hearing in the European Parliament on the impact of Brexit that the Irish fisheries community should be "at the heart of the negotiations just as other economic sectors and their relevant stakeholders are".
Liadh, a member of the European Parliament Committee on Fisheries, said:
"A major concern is how quotas will be affected because already we do not have enough quotas for Irish fishermen, what will happen to future distribution of quotas and 'Total Allowable Catches', future funding for fishermen, and access to fishing grounds off the coast of the island of Ireland.
"If access is restricted after Brexit to fisheries that we would share with Britain, combined with future lower quotas as a result, then the big losers could be Ireland as we fish in their waters particularly for prawns and pelagics.
"Britain, Ireland and the EU would need to negotiate new arrangements dealing with, for example, fish stocks in the Irish Sea, such as the Mourne and Man herring fisheries, and fishing in Irish coastal waters such as Foyle.
"If Britain is going to insist on restricting our fishermen, especially in the North of Ireland, then we must not back down on insisting on historical fishing rights in these areas for Irish fishermen from the South and the North."
Liadh hosts Irish deaf group in Brussels
LIADH NÍ RIADH MEP invited a group of deaf people to the European Parliament in Brussels at the end of September where they attended a major international conference on language rights for sign language users organised by MEP Helga Stevens.
The group also met Martina Anderson MEP. 
Liadh has been pressing the Irish Government for full official recognition of Irish Sign Language (ISL), used by 45,000 people in Ireland. On 19 October, ISL took a step closer to that goal when there was cross-party support for a Seanad Bill that had been rejected on two previous occasions.