1 November 2016 Edition
Nothing to see here, Justice Minister?
Fine Gael doesn't question British undercover police activities in Ireland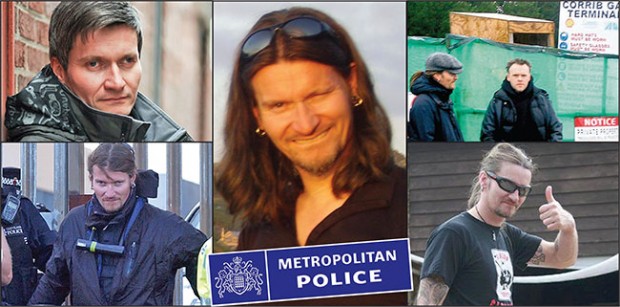 Mark Kennedy is the only British undercover police officer that we know for sure was in the 26 Counties – there is strong evidence to suggest that he was not the only one
DÁIL Justice Minister Frances Fitzgerald stands out from her counterparts when it comes to demanding answers about possibly illegal activity in her jurisdiction by undercover British police officers – she doesn't seem to want to know.
In 2011, information regarding the activities of undercover British Metropolitan police officers infiltrating activist environmental groups started to hit the headlines. 
It emerged that some members of the Special Demonstration Squad (SDS) and the National Public Order Intelligence Units (NPOIU) had abused their positions.  
They had encouraged activists from the organisations they were monitoring to carry out violent acts. They had testified using false names and in some cases had established sexual relationships with female activists and even fathered children.
In March 2012, the then British Home Secretary (now Prime Minister), Theresa May, set up an inquiry into the behaviour of the SDS and the NPOIU in England and Wales.
It has since come to light that the activities of these  undercover police officers were not confined to England and Wales. It turns out that they were also operating in Scotland, Germany and on the island of Ireland.
The North's Justice Minister, Claire Sugden, and her predecessor, David Ford, have both written to Theresa May, asking that the scope of the inquiry be extended to cover the Six Counties. Sinn Féin MLA Gerry Kelly has raised the matter at the Policing Board.
Scotland and Germany have also called for its extension.  
•  Justice Minister Frances Fitzgerald
Minister Frances Fitzgerald curiously, however, has refused to call for any such extension.
In fact, the Fine Gael Justice minister refuses to ask any questions whatsoever regarding the presence of undercover British police in Ireland.
Following numerous Dáil Parliamentary Questions to Minister Fitzgerald by Pearse Doherty TD, it has transpired that Garda HQ claim they were aware of the presence of undercover British police officers operating in the 26 Counties.
This is a unique situation, given that the PSNI, Germany's Bundespolizei and Police Scotland all say that they were unaware of the presence of spy police. 
The explanation given by the Garda of why the undercover police were present in Ireland also fails to stack up. In Minister Fitzgerald's response she says that the Garda would enter into arrangements with other police forces when an external activist unknown to gardaí entered their jurisdiction.
This jars with the information we have about the most infamous undercover police officer, Mark Kennedy of the London Metropolitan Police and the National Public Order Intelligence Unit, the subject of exposés in The Guardian newspaper and on Channel 4. British activists have given testimony that travelling to Ireland was, in fact, Kennedy's idea. He not only suggested the trip but paid for it and provided the transport and itinerary. This itinerary included to protests and events by ShannonWatch and Shell to Sea and various locations in Belfast and elsewhere.
The Garda claim that undercover police officers from other jurisdictions can only monitor activists from their own jurisdictions.  
During his trips to Ireland between 2004 and 2010, however, Mark Kennedy visited the families of Irish Shell to Sea protesters and he chaired meetings of ShannonWatch.
Mark Kennedy is the only British undercover police officer that we know for sure was in the 26 Counties, although there is strong evidence to suggest that he was not the only one.  
Yet Justice Minister Frances Fitzgerald fails to see the discrepancies between the Garda account and the evidence that we have of Kennedy's activities.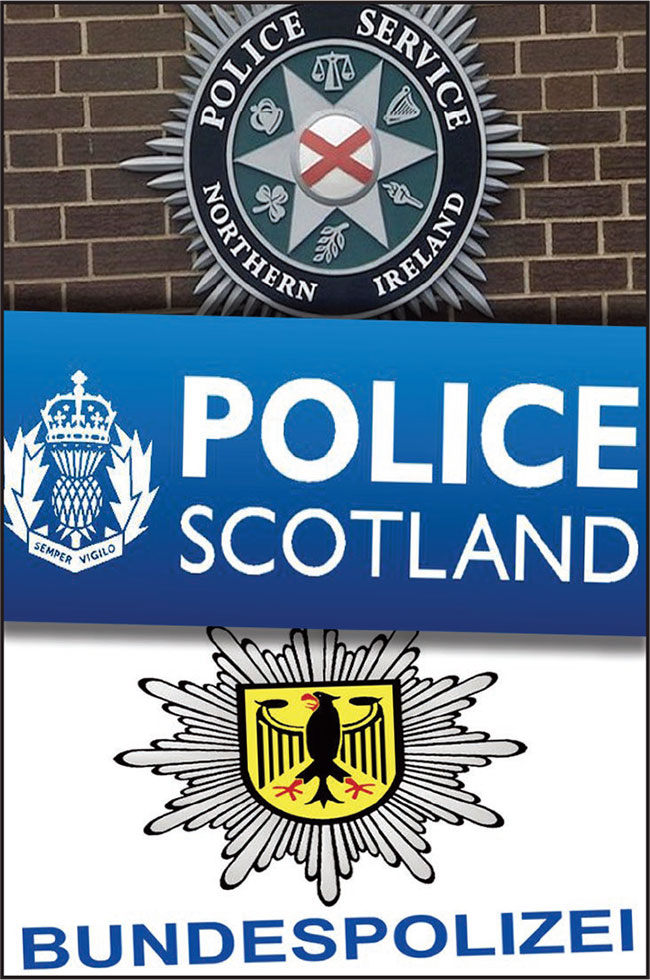 • The PSNI, Police Scotland and Germany's Bundespolizei all say they weren't aware of spies
In England and Wales, over 50 convictions have been overturned because members of the SDS and the NPOIU testified under oath, using their fake identities. It has also emerged that in many of the convictions it was the undercover police officers who suggested or incited the violent or illegal action that led to the court case.
It beggars belief, therefore, that Minister Fitzgerald has not sought assurances from the Garda that no individuals were prosecuted using intelligence or testimony from undercover police officers.
The British Metropolitan Police have admitted that they had 460 target organisations on their list – so why is Minister Fitzgerald not demanding access to that list?
Why is she not concerned that British police were monitoring Irish campaign groups such as ShannonWatch and Shell to Sea?
The failure to demand answers from the British Government and from An Garda Síochána is a shocking indictment of our Minister for Justice.
While her counterparts in Scotland, the Assembly and Germany are jumping up and down looking for answers, the minister with responsibility for policing is content to say, 'Move along – nothing to see here.'