3 October 2016 Edition
I nDíl Chuimhne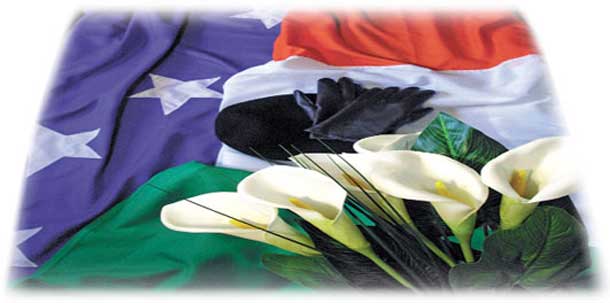 Life springs from death and from the graves of patriot men and women spring living nations – Pádraig Pearse
1 October 1977: Seán Ó
CONAILL, Sinn Féin (Parkhurst Prison)
1 October 1996: Pat McGEOWN, Sinn Féin
2 October 1971: Volunteer Terence McDERMOTT, Belfast Brigade, 1st Battalion
2 October 1978: Volunteer Pat HARKIN, Derry Brigade
6 October 1972: Volunteer Daniel McAREAVEY, Belfast Brigade, 2nd Battalion
9 October 1976: Noel JENKINSON, Sinn Féin (Leicester Prison)
9 October 1990: Volunteer Dessie GREW, Martin McCAUGHEY, Tyrone Brigade
10 October 1972: Volunteer John DONAGHY, Volunteer Patrick MAGUIRE, Volunteer Joseph McKINNEY, Belfast Brigade, 2nd Battalion
16 October 1972: Volunteer Hugh HERON, Volunteer John Patrick MULLAN, Tyrone Brigade
16 October 1976: Volunteer Paul MARLOWE, Belfast Brigade, 2nd Battalion; Volunteer Frank FITZSIMMONS, Volunteer Joseph SURGENOR, Belfast Brigade, 3rd Battalion
16 October 1992: Sheena CAMPBELL, Sinn Féin
18 October 1974: Volunteer Michael HUGHES, Newry Brigade
23 October 1971: Volunteer Dorothy MAGUIRE, Volunteer Maura MEEHAN, Cumann na mBan, Belfast
23 October 1979: Volunteer Martin McKENNA, Belfast Brigade, 3rd Battalion
23 October 1993: Volunteer Thomas BEGLEY, Belfast Brigade, 3rd Battalion
24 October 1971: Volunteer Martin FORSYTHE, Belfast Brigade, 1st Battalion
25 October 1982: Peter CORRIGAN, Sinn Féin
26 October 1990: Tommy CASEY, Sinn Féin
27 October 1970: Volunteer Peter BLAKE, Volunteer Tom McGOLDRICK, Belfast Brigade, 2nd Battalion
28 October 1976: Máire DRUMM, Sinn Féin
28 October 1987: Volunteer Paddy DEERY, Volunteer Eddie McSHEFFREY, Derry Brigade
30 October 1974: Volunteer Michael MEENAN, Derry Brigade
31 October 1975: Volunteer Seamus McCUSKER, Belfast Brigade, 3rd Battalion.
Always remembered by the Republican Movement.
» Deadline: All notices and obituaries should be sent to [email protected] by Friday 14 October 2016
» Notices: All notices should be sent to: [email protected] at least 14 days in advance of publication date. There is no charge for I nDíl Chuimhne, Comhbhrón etc.
» Imeachtaí: There is a charge of €10 for inserts printed in our Imeachtaí/Events column. You can also get a small or large box advert. Contact: [email protected] for details.