3 October 2016 Edition
Ardoyne parade solution agreed by residents and Orange Order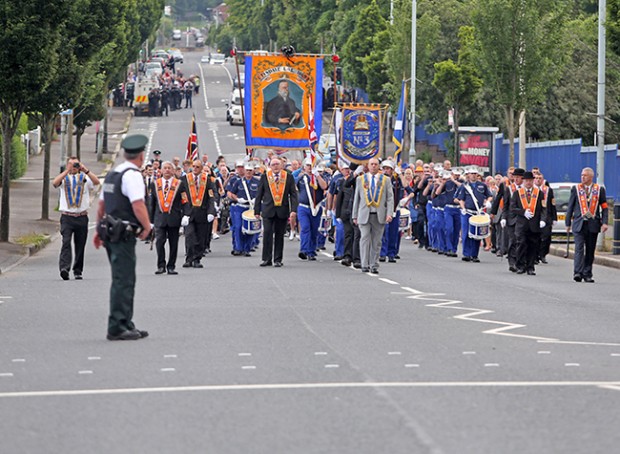 THE deal brokered between Ardoyne community representatives and the Orange Order to resolve the impasse over loyalist parades at the north Belfast interface has been welcomed by the main participants in the dispute and most observers.
As well as the Crumlin Ardoyne Residents' Association (CARA) and the Orange Order, Sinn Féin, the DUP and the churches welcomed the deal which was outlined in a statement released by Reverend Harold Good and Derry businessman Jim Roddy who mediated the resolution.
However, the SDLP's Nichola Mallon joined the Greater Ardoyne Residents' Coalition (GARC) in pouring cold water on the agreement which has been lodged with the Parades Commission, the office of the First and deputy First Minster and the PSNI.
The news of the deal broke on Friday evening, 23 September, after it emerged that the main Ardoyne residents' group CARA held a public meeting at which they put terms of the settlement to the body of the hall.
CARA, through its chairperson Joe Marley, endorsed the agreement which was, in turn, accepted by the majority of those attending.
Simultaneously, the members of the three Ligoniel Orange lodges at the heart of the disputed parade also met and approved the arrangements in the agreement.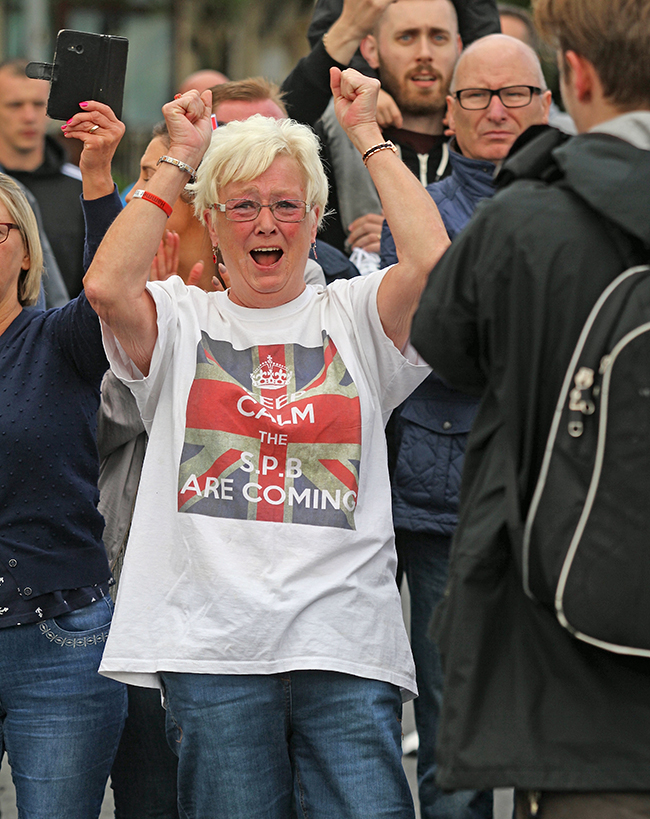 • The unionist 'Camp Twaddell' protest base is  to be vacated by protesters as part of the agreement
Key to the agreement is that the Orange parade will conclude with a march along the Crumlin Road on Saturday 1 October. (It was banned from passing Ardoyne in July 2013 and this led to intense rioting on the Woodvale Road when those returning from the Twelfth demonstrations, including Orangemen wearing their Orange regalia, attacked the PSNI.)
In return, the loyalist self-styled 'civil rights camp' on Twaddell Avenue – or "Camp Twaddell" as it has been dubbed and which has been the source of nightly protests – will be vacated by protesters.
The bill for policing these unionist protests has run into £20million.
CARA has also committed – "in a spirit of reconciliation" – to ending protests at Orange parades proceeding during morning times in return for a moratorium on return parades. 
Both participants have also agreed "to participate in a spirit of co-operation in a community forum which will include representatives of CARA and the loyal orders".
Welcoming the agreement, Sinn Féin North Belfast MLA Gerry Kelly said:
"I want to commend the work of the mediators, Reverend Harold Good and Jim Roddy, and the leadership of those local lodges and the Crumlin Ardoyne Residents' Association who have made this agreement possible.
"I also want to thank everyone else who was involved in this process and in particular local Sinn Féin elected representatives who provided support for the residents and leadership in the community."