3 October 2016 Edition
Repeal the 8th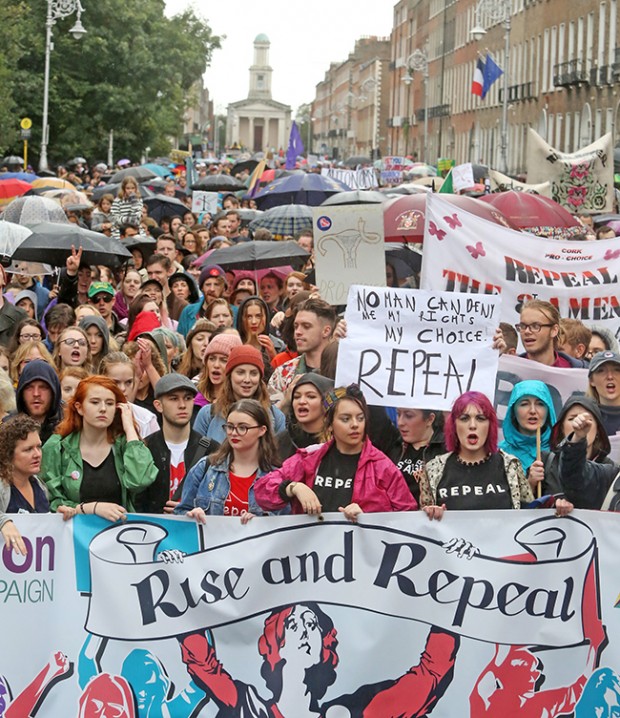 'The Government cannot ignore this any longer. They cannot ignore the will of the people'
THE 8th Amendment was not fit for purpose when it was inserted into the Constitution and it is long past its sell-by-date today, Sinn Féin Health spokesperson Louise O'Reilly said at the huge "Rise and Repeal" rally in Dublin on 24 September, which attracted tens of thousands of campaigners.
Article 40.3.3, known as the 8th Amendment, was voted into the Irish Constitution by referendum in 1983 and gives equal importance to the respective right to life of the unborn and the mother.
The amendment states:
"The state acknowledges the right to life of the unborn and, with due regard to the equal right to life of the mother, guarantees in its laws to respect and, as far as practicable, by its laws to defend and vindicate that right."
Dublin MEP Lynn Boylan said at the rally:
"I believe that the 8th Amendment prevents doctors from providing proper care to women and it should be repealed.
"The position of Sinn Féin is quite clear – Sinn Féin is opposed to the 8th Amendment. 
"We will continue to campaign on behalf of all women for a referendum to have it repealed. Sinn Féin will advocate in any referendum to have the amendment repealed and then it will be up to the people to decide on this matter."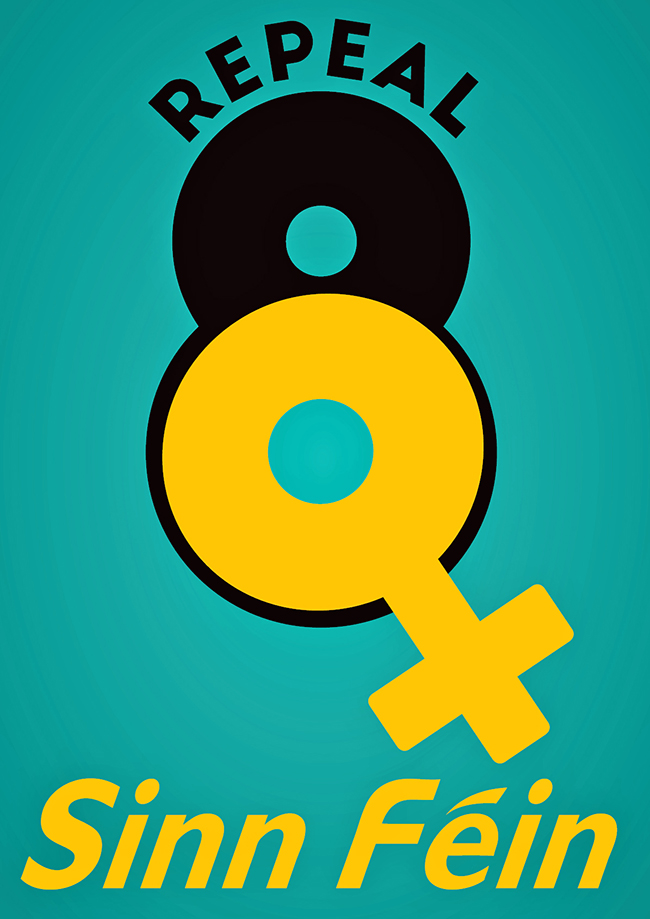 Deputy Louise O'Reilly said:
"Tens of thousands of people have flooded Dublin in support of the Rise and Repeal campaign; a campaign of various parties, groups and organisations, including Sinn Féin, united in their call for the repeal of the 8th Amendment. 
"What is striking is that women and men of all ages have turned out – from those who have been marching since the early 1980s to those who have never had their chance to have a say on this important issue.
"There is no doubt that the 8th Amendment was not fit for purpose when it was inserted into the Constitution and it is long past its sell-by-date today.
"It is unacceptable that, despite instances of grave, deep personal suffering, tragedy and even fatality, this flawed amendment remains.
"Even more saddening is the reluctance by the Government to take decisive steps to give the people of this state a say on its future.
"At least one million people of voting age have never had the chance to take a decision on the inclusion and retention of the 8th Amendment in the Constitution – that is one quarter of the state's population, many of whom will be directly or indirectly affected by it.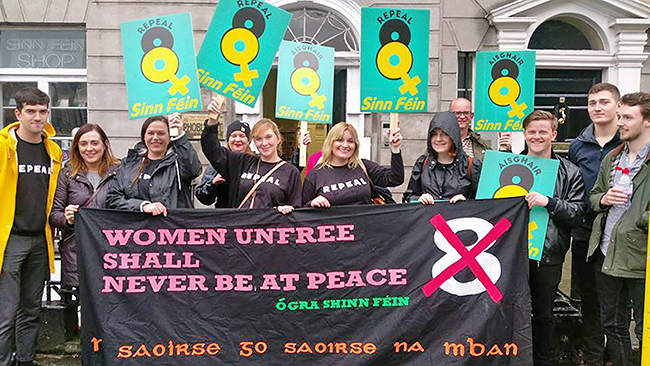 • Sinn Féin activists take part in the 'Rise and Repeal' rally in Dublin demanding that the 8th Amendment to the Constitution be repealed
"Sinn Féin has been consistent in the view that the 8th Amendment needs to be repealed in order to protect women and to allow for terminations in cases of rape, incest and fatal foetal abnormalities.
"From there, it is the responsibility of us, as legislators, to work with stakeholders to create an alternative that prioritises a woman's welfare, a woman's health, a woman's well-being.
"Failure to give people a say on the 8th Amendment and to leave it there indefinitely is an abdication of responsibility for women's health and a blatant disregard for their welfare.
"It is very clear that action on the 8th Amendment cannot wait any longer. There is a groundswell of support for its repeal and the actions of the public – from public murals to clothing lines and today's march – indicate that they want a say on this issue.
"The Government cannot ignore this any longer. They cannot put their heads in the sand; they cannot ignore the will of the people. The people on the streets of Dublin have risen once more and the message is clear – 'Repeal the 8th Amendment'."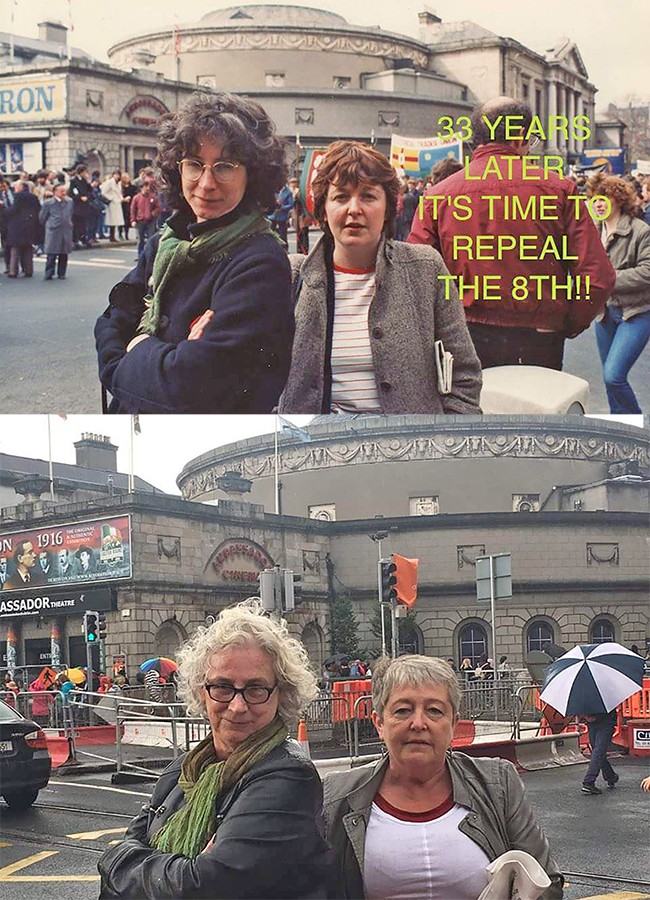 • Maeve Foreman and Cathy Power – campaigners 33 years ago and now