5 September 2016 Edition
Whether there is weather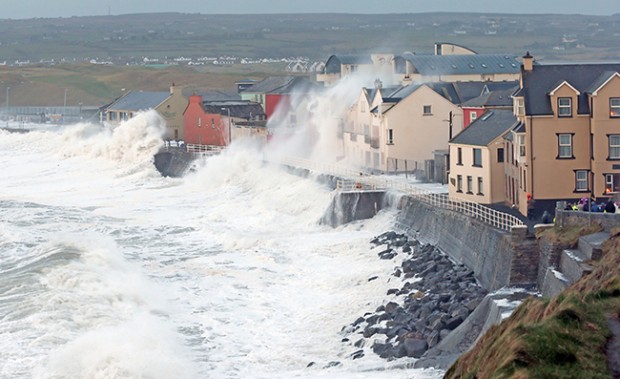 Unpredictable weather has now been a constant for the past 20 years
For over 60 years, researchers have argued that climate change will impact coastal, freshwater and marine ecosystems, soil systems and marginal systems on hills, mountain and valleys
ANATOL formed off the north-west during the early morning of 3 December 1999. It swept past the coasts of Donegal, Derry and Antrim, over Scotland and the North Sea, across Denmark and southern Sweden, at a speed of 185 km an hour. Three weeks later, Lothar and Martin formed one after the other in the north-east Atlantic and swept at high speed across France, Belgium, Germany, Switzerland and Austria, reaching 240 km an hour.
Lothar came so fast that it baffled Météo France. "We did not see it coming," a French meteorologist said when he was questioned why there had been no warning. The large and sudden pressure drops in the weather systems were not picked up and the intensity of the gale-force winds were unprecedented. 
Munich Re, the insurers, lamented the destruction, the €18.5 billion cost and the loss of 160 lives as a consequence of the three hurricanes. 
Three centuries of history had been swept away at Versailles as comparisons with previous winter storms going back 1,000 years were madeand it was concluded that weather like this was not normal. "Lothar and Martin were exceptionally violent storms," reported researchers estimating the extensive damage to the forestry industry in France, Germany and Switzerland. 
"A bizarre meteorological combination combined three factors which unleashed the 26-28 December storms: (1) a blast of strong polar air, (2) a jet stream oscillating between 350 and 400 kph compared to the normal 100 kph, and (3) a series of zones of extremely low pressure at low altitudes. Taken separately, none of these factors would have set off a storm of this magnitude but taken together they detonated an explosion which ripped through Europe."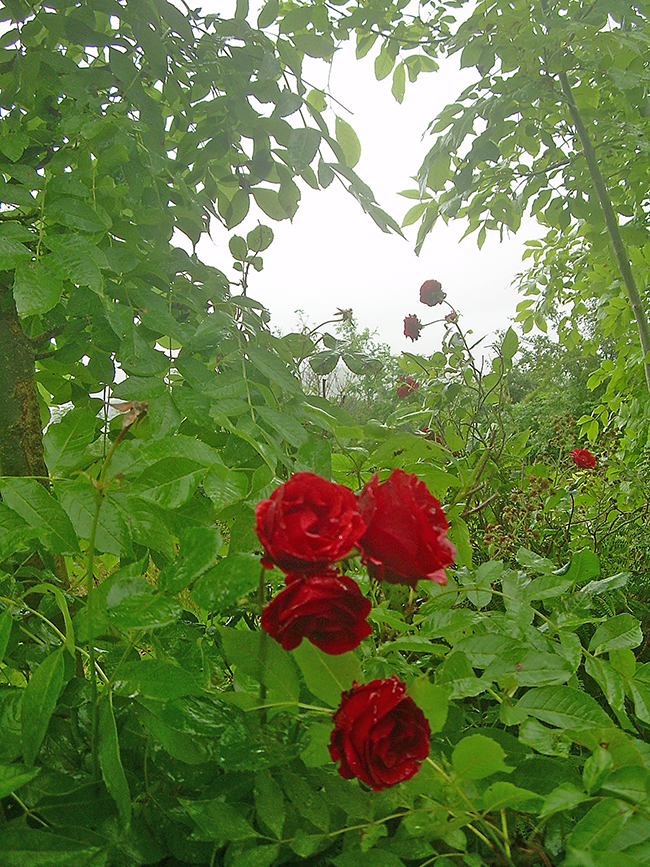 • Red roses and grey skies
Storm surges had forced the Dutch to build sea defences to prevent more catastrophes like those in 1281 and 1421 that cost 180,000 lives. Five centuries would pass before the Dutch would lament another great loss, in 1953 when 1,931 succumbed to a storm surge that breached their defences with a tower of water. 
The Germans, by comparison, have never come to terms with the waves that assault their North Sea coast during the months from November to February. From a loss of 20,000 at Butjadingen in 1164 to 1,200 in 1962, 241,000 people have succumbed in floods during the winter season. 
Dams and dikes to thwart the winter tides and reclaimed land to raise animals and grow crops now characterise the North Sea coasts of Germany and the Netherlands. 
But historians believe the relative calms before the storm surges have more to do with weather patterns, from eras when the estuaries have frozen over to eras when they have raged with rising tides.
What is now certain is that with each weather event (from the Europe-wide gales of 1976, 1987 and 1990 through to 1999) the intensity has increased, and the seasons have merged into each other. The September 1588 storm that destroyed the Spanish Armada and the tornadoes that hit Poland in July 1928 and Germany in July 1968 were rare events in European history, and the indication, from the shift in the weather in the past five years, appears to suggest that is about to change.
India is experiencing its hottest summer ever recorded, with temperatures reaching 51°C. On 7 August, 21 people lost their lives during a flash flood in Skopje, the capital of Macedonia, when 93 mm of torrential rain fell (more than the average for August). Closer to home, over the same period, gale-force winds reaching 95 km an hour assaulted the Scottish Highlands. 
The worst Irish weather in July was in the west and north-west, with Malin Head receiving a third more rain than average followed by Ballyhaise, Belmullet and Markree, with a fifth more. Throughout Connacht and Ulster, dull skies and very few days of sunshine were a constant of the month. Hill and mountain areas were generally wet and windy during July and into the early part of August. 
After five summers of inclement weather, those who depend on tourism for their living in the coastal regions were pessimistic at the start of the season. Donegal has suffered more than most. 
"People come for the weekend," says one hotelier. "And they watch the forecasts. If the morning is sunny and the forecast is promised warm they will take a risk and head for the beaches for a couple of days. But it is like a lottery, the weather."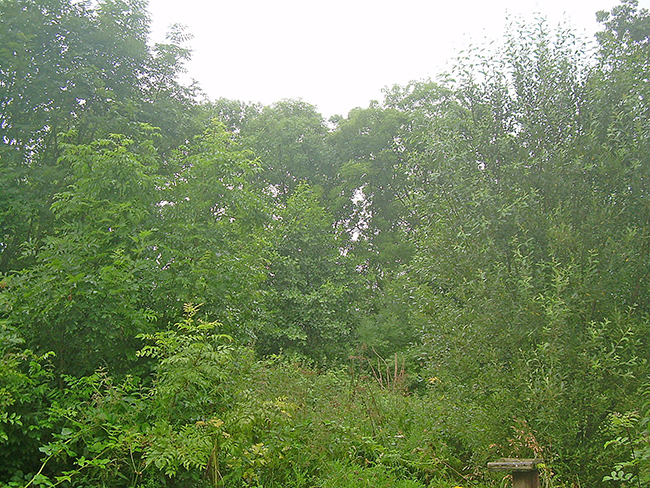 •  Amazonian levels of growth in the Sperrins
At the beginning of August the optimists – and these included the farmers – were predicting a warm middle and end to the month. The second weekend of August promised and delivered rain-free skies and temperatures in the 20s but the rain came back with a vengeance in the middle of the month.
And this is the problem that has faced Met Éireann. Their five-day forecasts have been mocked by the weather gods. Unpredictable weather has now been a constant for the past 20 years, since the exceptionally hot summer of 1995 to the exceptionally wet summer of 2015, to unusually warm Novembers and Aprils to unusually dry Februarys and Octobers.
"It is going to pick up in the next few days," a Sperrins farmer says, laughing, looking up at the grey sky. He is optimistic because he has to be. His fields have not been cut for silage this summer. It has been too wet and with poor drainage from the marginal soil the ground is not dry enough.
Elsewhere in the country the response – whether it is dry or wet, whether there is good growth – depends on the location. In the good lands of Donegal the potatoes are growing as usual but the farmers fear that once again they will be full of water when they are harvested. 
In Cork, the organic farmers have benefitted from the hot days of May and this is reflected by the vegetable produce that has started to reach the markets. 
In Louth, it is the same story. 
"Growth has been good for grass," says a grain farmer, "but what we have lacked this summer is the ever-important sunshine! Hopefully all will be okay when the combine goes in."
None of this is new to those who have been researching these phenomena. 
For over 60 years, researchers have argued that climate change will impact coastal, freshwater and marine ecosystems, soil systems and marginal systems on hills, mountain and valleys. Whether it is cold or it is hot, dry or wet, there will be an impact. But, most of all, coastal change and flooding will pose the greatest risk to people and the infrastructures they depend on for their livelihoods and living.
In July, the London-based Committee on Climate Change ("an independent, statutory body" established under Westminster's Climate Change Act 2008 that offers "a balanced response to the risks of dangerous climate change" to governing bodies in London, Edinburgh, Cardiff and Stormont) published its latest report with priorities for the next five years. 
It notes that sea levels around Ireland and Britain have risen by 15-20 centimetres since 1990. And it adds: 
"Whilst natural variability in the climate will continue to have a large influence on individual weather events, the recent episodes of severe and sustained rainfall are consistent with projections of climate change."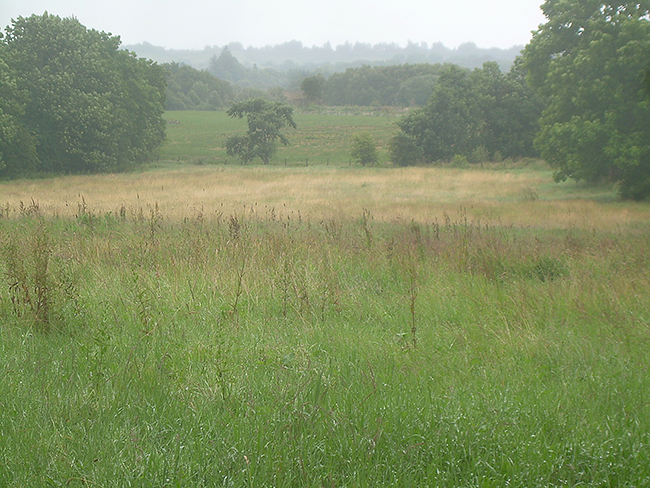 • A wet, wild and windy summer in the Sperrin Mountains in Ulster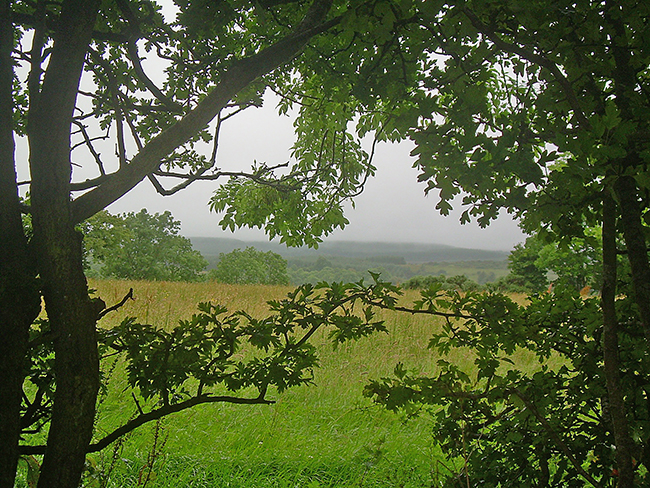 If the report has a message, it is one for the bureaucrats and politicians, with an aside to corporate industry, small-scale industry and community groups – action must be taken immediately to mitigate:
Risks to agriculture and wildlife from water scarcity and flooding;
Risks of land management practices exacerbating flooding;
Risks to habitats in the coastal zone from sea level rise and loss of natural flood protection;
Risks to soils from increased seasonal aridity and wetness;
Risks to natural carbon stores and carbon sequestration;
Risks to infrastructure from river, surface and groundwater flooding;
Risks to infrastructure from coastal flooding and erosion;
Risks of sewer flooding due to heavy rainfall;
Risks to people, communities and buildings from flooding;
Risks to health and social care delivery from extreme weather;
And to alleviate "weather-related shocks to global food production and trade". 
The evidence from the past five years, never mind projections for the next five years, suggests that Europe, with Ireland on its periphery, is not equipped to reduce these risks. 
Those who follow the activities of groups such as the Committee on Climate Change and the attempts of campaigners to force governments into action now believe that the threats  of violence to society across Europe, combined with the threats from climate change issues, have resulted in a paralysis. And when the food shock does come, no one will know how to remedy the consequences.
Nowhere – from the bureaucrats in national and regional government, to the researchers in colleges across the country, to those in positions of power – is anyone attempting to put in place systems that will resolve these issues. 
Soil is bad or poor in most of the country, which is why it is used for grazing and raising feedcrops. It is generally waterlogged, does not drain and is being constantly eroded with hardly any attempts being made at reclamation and remediation. Flooding is now constant, causing further erosion and loss of fertility.
The deforestation during the years of foreign rule altered the ambient climate and now the lack of trees is a major issue, with precipitation out of balance. As a result, biodiversity does not exist in areas where there should be symbiosis. 
June, July and August – the traditional summer months – were wet, wild and windy in coastal and mountain regions. In the north-west and west it has been grey skies, rain and 14°C temperatures. In the east, south and south-east there was less rain and more sunshine, but not enough to increase protein levels in the Louth farmer's grain. 
But it might not matter. 
The next perfect storm that forms over the north Atlantic could just as easily be whipped into a frenzy by the jet stream and head straight for Belfast or Dublin, wreaking havoc along the way – in the summertime!