5 September 2016 Edition
'Your fellow countrymen, whatever you and they might think' – Conor Keenan
UNCOMFORTABLE CONVERSATIONS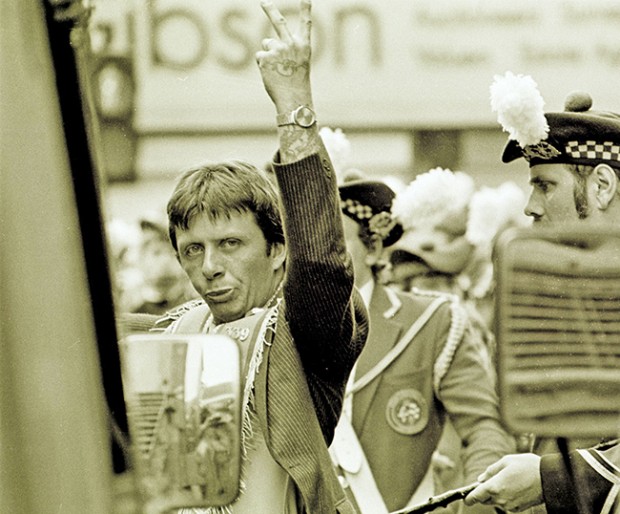 The Twelfth of my childhood usually ended in hand-to-hand fighting in the little streets which ran between Seaforde Street and the Newtownards Road
"DON'T HATE the people on the Newtownards Road. Those people are your fellow countrymen, whatever you and they might think."
That was the constant rebuttal from my maternal grandmother, Lily Walsh, when as a child I may have naively expressed a negative opinion about our neighbours across the way.
Growing up in the Short Strand in the 1970s, a child could not escape the influence of sectarianism.
Even if you didn't leave the house for 364 days of the year, when it came to the Twelfth in July you certainly learnt who "us" and "them" were. The atmosphere in the small nationalist community was gripped with anticipation and tension. 
The Twelfth of my childhood usually ended in hand-to-hand fighting in the little streets which ran between Seaforde Street and the Newtownards Road. I have a vivid memory of a cousin, maybe 10 years old at the time and who had Down Syndrome, being violently pushed by a drunk man with a sash as returning bands and Orange Order members ran down Austin Street, smashing windows as they ran.
It would be easy to adopt and internally cultivate the most hardened sectarian attitudes, having witnessed scenes like these and others that my formative years were to repeatedly experience.
Lily Walsh kept me right, though, and constantly reminded me of her distant cousins and friends "up the road". Good people, she maintained, no different from me and her.
But Lily was not some "cross-community do-gooder" as we would have called those, generally from a middle-class background, who would come in to our primary school to tell us how we should all be friends – and then go home again. No, Lily was a lifelong republican who had been a Volunteer in Cumann na mBan in the lean and brutal years for republicanism in Belfast of the 1930s and 1940s.
She had known Tom Williams, Joe Cahill and a whole host of icons who were heroes in our house.
She frequently spoke of pilgrimages to Bodenstown and the importance of reading and understanding the 1916 Proclamation. Her politics were the clear politics of Tone – of Catholic, Protestant and Dissenter.
She would have understood how important – no, crucial – reconciliation is.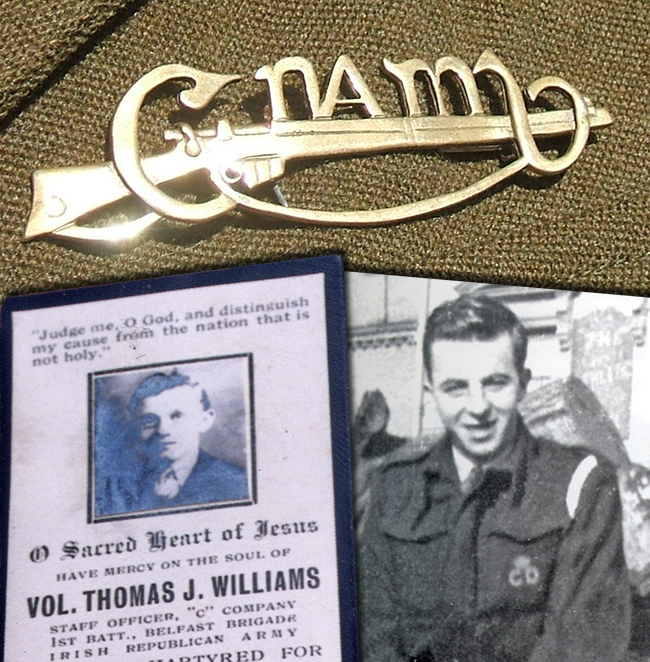 • Lily Walsh was not some 'cross-community do-gooder' – Lily had been a Volunteer in Cumann na mBan in the 1930s and 1940s who had known Tom Williams and Joe Cahill
If we are to build the Republic that has been denied to us since it was first proclaimed on Cavehill by Tone, then reconciliation is a necessity.
Maybe that's why political unionism has turned its face away from reciprocation. Maybe they understand that the emperor's new clothes of unionism are being exposed.
The very same people hold what they have because they can do no other. Any other leaves them exposed to the scrutiny whose absence had previously allowed them to delude the Protestant working class that they were better than "them".
But political unionism will do what it does. We as republicans who want a better future for all the people on this island cannot allow their negative "finger in the dike" agenda to dictate ours.
The reasons for maintaining a connection with Britain are slipping by the day.
Ne Temere is long gone. Equal marriage has projected the majority of Irish society way beyond the Dark Ages. Brexit has the potential to hasten this as the 26 Counties will be much more forward-looking and secular as the north-eastern counties are dragged by the will of Little Englanders to a place which is inward looking and economically retarded.
In this context, not only should reconciliation be actioned, it should be accelerated.
To achieve the Ireland of Equals, Lily Walsh's faith in my neighbours not only becomes a dream, it becomes an imperative.
From the Short Strand in Belfast, Conor Keenan was Chair of South and East Belfast Sinn Féin Comhairle Ceantair for over ten years. He worked as political advisor to both Alex Maskey and Máirtín Ó Muilleoir before taking up a post as Political Manager in the Party Chairperson's Office.  He is also a steering group member of the Belfast Conflict Resolution Consortium, a director of the Short Strand Partnership and a governor and trustee at Scoil an Droichid.
Editor's Note: Guest writers in the Uncomfortable Conversations series use their own terminology and do not always reflect the house style of An Phoblacht.