5 September 2016 Edition
Can the Left win?
We need a vision that speaks to the needs and aspirations of the majority of citizens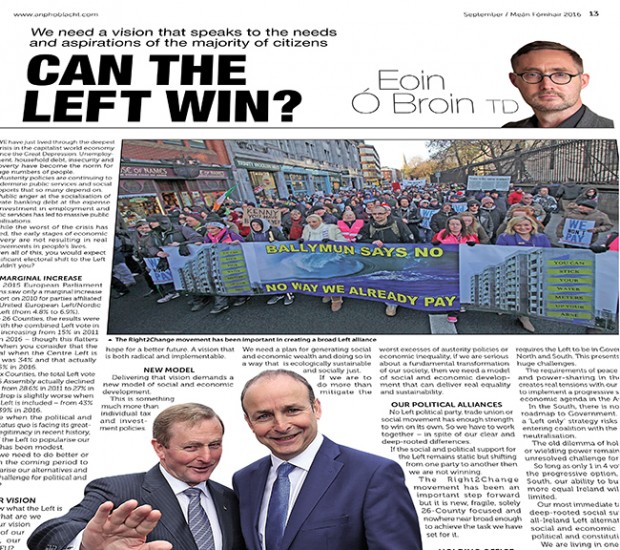 WE have just lived through the deepest crisis in the capitalist world economy since the Great Depression. Unemployment, household debt, insecurity and poverty have become the norm for huge numbers of people.
Austerity policies are continuing to undermine public services and social supports that so many depend on.
Public anger at the socialisation of private banking debt at the expense of investment in employment and public services has led to massive public mobilisations.
While the worst of the crisis has passed, the early stages of economic recovery are not resulting in real improvements in people's lives.
Given all of this, you would expect a significant electoral shift to the Left – wouldn't you?
Marginal increase
The 2015 European Parliament elections saw only a marginal increase in support on 2010 for parties affiliated to the United European Left/Nordic Green Left (from 4.8% to 6.9%).
In the 26 Counties, the results were better with the combined Left vote in the Dáil increasing from 15% in 2011 to 25% in 2016 – though this flatters slightly when you consider that the 2011 total when the Centre Left is included was 34% and that actually fell to 31.5% in 2016.
In the Six Counties, the total Left vote in the 2016 Assembly actually declined marginally, from 28.6% in 2011 to 27% in 2016. The drop is slightly worse when the Centre Left is included – from 43% in 2011 to 39% in 2016.
At a time when the political and economic status quo is facing its greatest crisis of legitimacy in recent history, the ability of the Left to popularise our alternatives has been modest.
What do we need to do better or differently in the coming period to further popularise our alternatives and to seriously challenge for political and social power?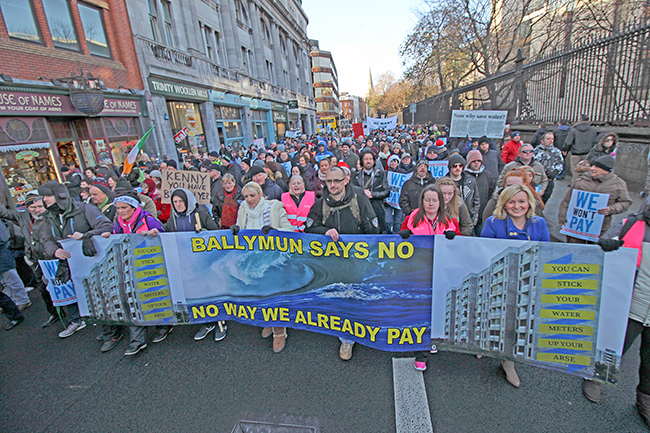 •  The Right2Change movement has been important in creating a broad Left alliance
Our vision
People know what the Left is against, but what are we for? What is our vision for the future of our communities, our country or the EU? 
It is time we moved beyond slogans and started to articulate a clear and positive agenda for change. 
The Left needs a vision that speaks to the needs and aspirations of the majority of citizens, that gives them hope for a better future. A vision that is both radical and implementable.
New model
Delivering that vision demands a new model of social and economic development. 
This is something much more than individual tax and investment policies. We need a plan for generating social and economic wealth and doing so in a way that is ecologically sustainable and socially just. 
If we are to do more than mitigate the worst excesses of austerity policies or economic inequality, if we are serious about a fundamental transformation of our society, then we need a model of social and economic development that can deliver real equality and sustainability.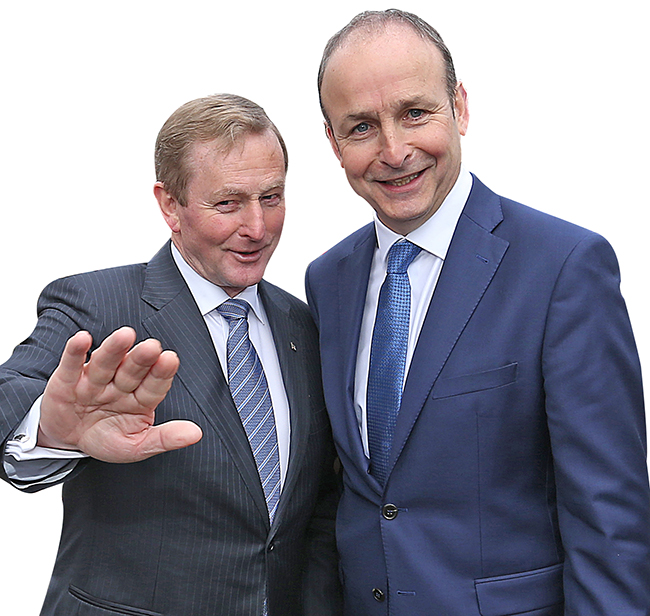 • A broad Left alliance is needed to challenge the Establishment parties of Fine Gael and Fianna Fáil
Our political alliances
No Left political party, trade union or social movement has enough strength to win on its own. So we have to work together – in spite of our clear and deep-rooted differences. 
If the social and political support for the Left remains static but shifting from one party to another then we are not winning. 
The Right2Change movement has been an important step forward but it is new, fragile, solely 26-County focused and nowhere near broad enough to achieve the task we have set for it. 
Holding office or wielding power?
Transforming our society and economy requires the Left to be in Government, North and South. This presents us with huge challenges. 
The requirements of peace building and power-sharing in the North creates real tensions with our attempts to implement a progressive social and economic agenda in the Assembly. 
In the South, there is no risk-free roadmap to Government. Pursuing a 'Left only' strategy risks isolation; entering coalition with the Right risks neutralisation. 
The old dilemma of holding office or wielding power remains the great unresolved challenge for the Left. 
So long as only 1 in 4 voters support the progressive option, North and South, our ability to build a better, more equal Ireland will always be limited.
Our most immediate task is to build deep-rooted social support for an all-Ireland Left alternative – linking social and economic change with political and constitutional change. 
We are living in one of those rare moments in history where profound social, economic and political change is possible. Achieving that change depends on us and whether we rise to the challenges in front of us.