4 July 2016 Edition
I nDíl Chuimhne agus Comhbhrón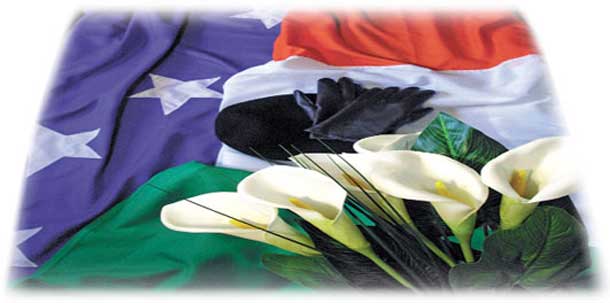 Life springs from death and from the graves of patriot men and women spring living nations – Pádraig Pearse
I nDíl Chuimhne
1 July 1980: Volunteer Terence O'NEILL, 2nd Battalion, Belfast Brigade
2 July 1974: Volunteer Patrick TEER, Long Kesh
3 July 1972: Volunteer Denis QUINN, Tyrone Brigade
6 July 1976: Volunteer Thomas KANE, 1st Battalion, Belfast Brigade
7 July 1990: Volunteer Seán BATESON, Long Kesh
7 July 1988: Volunteer Séamus WOODS, Tyrone Brigade
8 July 1970: Volunteer Tommy CARLIN, Derry Brigade
8 July 1972: Volunteer Julie DOUGAN, Cumann na mBan, Portadown
8 July 1981: Fian John DEMPSEY, Fianna Éireann
8 July 1981: Volunteer Joe McDONNELL, Long Kesh
9 July 1972: Fian John DOUGAL, Fianna Éireann
13 July 1981: Volunteer Martin HURSON, Long Kesh
13 July 1984: Volunteer William PRICE, Tyrone Brigade
14 July 1972: Volunteer Louis SCULLION, 3rd Battalion, Belfast Brigade
15 July 1972: Volunteer James REID, 3rd Battalion, Belfast Brigade
16 July 1972: Fian Tobias MOLLOY, Fianna Éireann
17 July 1976: Volunteer Patrick CANNON, Dublin Brigade
17 July 1976: Volunteer Peter McELCAR, Donegal Brigade
21 July 1972: Volunteer Joseph DOWNEY, 3rd Battalion, Belfast Brigade
21 July 1973: Volunteer Alphonsus CUNNINGHAM, South Down Command
21 July 1973: Volunteer Pauline KANE, Cumann na mBan, Newcastle
25 July 1988: Volunteer Brendan DAVISON, 3rd Battalion, Belfast Brigade
27 July 1977: Volunteer Tommy TOLAN, 2nd Battalion, Belfast Brigade
28 July 1972: Volunteer Seamus CASSIDY, 3rd Battalion, Belfast Brigade
31 July 1972: Volunteer Seamus BRADLEY, Derry Brigade.
Always remembered by the Republican Movement.
McARDLE, John. In proud and loving memory of our friend and comrade John 'Mungo' McArdle, whose anniversary occurs at this time. Always remembered by the Halpenny, Worthington, Watters Sinn Féin Cumann, Dundalk.
McELCHAR, Peter. In loving memory of Volunteer Peter McElchar, Knock, Ballybofey, County Donegal, who died in action on 16 July 1976. From Catríona, Cathal, Aine, Pádraig, Diarmuid and Gerry McElwaine, Fanad. We also remember his comrade, Volunteer Patrick Cannon, Dublin. May they rest in peace.
Comhbhrón
McLOUGHLIN.It was with deep sadness throughout the village of Howth that we heard of the passing of Snowie (Pearse) McLoughlin, a good republican and a fine musician and plumber. May he rest in peace. From his friend Noel Harrington, Kinsale, County Cork.
» Deadline  All notices and obituaries should be sent to [email protected] by Friday 15 July 2016
» Notices  All notices should be sent to: [email protected] at least 14 days in advance of publication date. There is no charge for I nDíl Chuimhne, Comhbhrón etc.
» Imeachtaí   There is a charge of €10 for inserts printed in our Imeachtaí/Events column. You can also get a small or large box advert. Contact: [email protected] for details.