4 July 2016 Edition
Another Europe is possible – Treo eile don Eoraip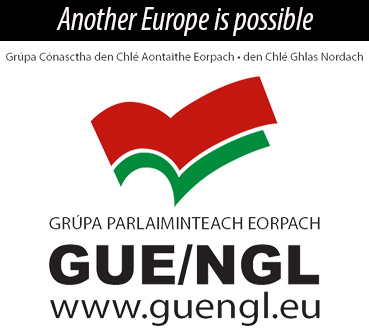 Funded by the European United Left / Nordic Green Left (GUE/NGL) Aontas Clé na hEorpa / Na Glasaigh Chlé Nordacha Crúpa Paliminta – Parlaimimt na hEorpa

Lynn Boylan MEP to host European 'Human Right to Water Conference'  
IN SEPTEMBER 2015, "The Boylan Report on Right2Water", authored by Dublin MEP Lynn Boylan, was passed in the European Parliament. 
Describing it as a victory for civil society and for Right2Water campaigners not only in Ireland but across Europe, Lynn ensured that this would not be the end of the campaign against Irish Water and the charges inflicted upon the Irish people. 
Key amendments within the report called on the European Commission; to produce legislative proposals which would enshrine the human right to water in EU legislation, to not promote the privatisation of water services, and to ensure that water affordability issues are assessed.
Continuing the campaign against water charges, Lynn Boylan submitted numerous requests for clarification to the European Commission around the topic, receiving numerous non-answers and a dodging of the truth by bureaucrats. 
A reply to a priority written question received on the 31 May was no different, being deliberately vague yet RTÉ utterly misrepresented the Commission's position to spin the story to suit the Establishment agenda.
Continuing on the campaign against water charges and insisting that the right to water is a human right, Lynn Boylan MEP will be hosting a major water conference in Brussels on Tuesday 28 July.
Entitled the "Human Right to Water Conference", it is a joint initiative between the GUE/NGL group in the European Parliament and Sinn Féin. Speakers are coming from across Europe, including Jan Willem Goudriaan, (General Secretary, European Public Services Union), Jaime Morell, (board member of Aqua Publica Europea) and Samir Bensaid, (Directeur Général International Institute of Water & Sanitation).
Speaking ahead of the conference the Dublin MEP said:
"The European Citizens' Initiative report last September managed to attract nearly two million signatures and demanded a recognition of the human right to water and an end to liberalisation of water services, demonstrating the clear importance citizens from right across Europe attach to water issues.
"Unfortunately, however, the European Commission has chosen to ignore the concerns of the grassroots water movement and has been utterly silent since the report was passed last September.
"It is essential that water and social movements from across Europe continue to put the pressure on the EU to enshrine the human right to water in legislation, keep water and sanitation services out of trade deals and to stop pushing a privatisation agenda.
"I am confident that this conference will result in concrete steps to continue the campaign, which we will not back down on until water is recognised as a human right and enablers of water charges, such as Irish Water, are scrapped." 
Matt Carthy MEP tackles tax avoidance 
MATT CARTHY MEP has submitted detailed questions to the European Central Bank, requesting that it investigate tax avoidance by banks who are acting as 'vulture funds' in the Irish state.
A member of the European Committee on Economic and Budgetary Affairs, Matt Carthy said:
"We know that Irish banks are increasingly selling off distressed mortgages to vulture funds at reduced prices, who pursue repossessions of homes even more aggressively, fuelling the housing and homelessness crisis.
"For example, Ulster Bank announced the sale of 900 family homes with distressed mortgages as part of a €2.5billion property loan portfolio to vulture funds. 
"Vulture funds are predatory hedge funds that buy bonds of debt crises countries at rock-bottom prices on the secondary market. They refuse to participate in debt restructurings. They then sue the indebted nation for full payment, aiming to get a much better deal than the 'collaborative' creditors who agree to write off a share of their claims in order to get a debtor back on its feet.
"What makes the situation even more appalling is the fact that many of these vulture funds are paying little to no tax to the Irish state and are clearly engaging in widespread tax avoidance."
The Midlands North West MEP has asked the European Central Bank to investigate the extent of tax avoidance in the Irish state by vulture funds and to investigate the relationship between the major vulture funds operating in the Irish state and the European banks under its supervision.
He said:
"Belgium passed a law to cap how much these vulture funds can recoup from government debt and, following their lead, the Irish Government needs to pass a similar law which would send a strong signal to unscrupulous investment funds which speculate in a shameful manner on the back of people in difficulty and would be in the interests of the Irish people."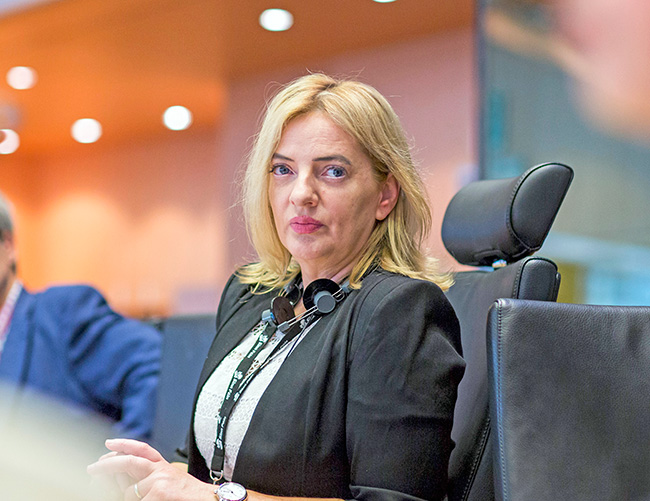 Liadh Ní Riada heads hearing to create public banking system in Ireland
LIADH NÍ RIADA MEP recently held a hearing initiating a public hearing on the role of national promotional banks for the benefit of our SMEs.  This was held in the Budget Committee in the European Parliament with the aim of creating and facilitating an Irish public banking system.  
A co-ordinator on the Budget Committee, Liadh Ní Riada said:
"We only currently have two-and-a-half pillar banks in Ireland which are, of course, commercial banks."
She said that the credit unions are being hamstrung and limited in their capacity for lending to SMEs. A public banking pillar in Ireland would aid economic growth and stability and ensure a more balanced and sustainable economic development, she argued.
"It would allow for greater access to finance for the SME and community enterprise sectors.  Any entrepreneur will tell you that accessing credit or securing finance for business development is difficult in the current climate. An inability to access credit especially for SME's outside of the great Dublin area, is holding back economic growth and job creation particularly in rural Ireland.
"The great thing about a public banking system is that it ensures that capital created in a given region would be used there to aid local economic development instead of being syphoned out of the local economy for investment elsewhere. 
"We need to incorporate a system where we have a joined-up approach to finance. We need to bring about a cohesive approach with a public banking system that will incorporate the credit unions, post offices and promotional banks, particularly when it comes to accessing finance from the EU through the Junker Investment Plan.  
"The Junker Investment Plan or the European Fund for Strategic Investments, as it is also called, seeks to provide finance as a kick-start for economic growth within the EU. A forum of this joined-up collective approach would be extremely beneficial and practical in terms of accessing other EU funding financial instruments which are aimed at SMEs and generating employment. 
"In my role as an MEP and as a co-ordinator on the Budget Committee, I will continue to seek a public banking system, together with the public banking forum of Ireland and other Sinn Féin representatives at local, national and European level. We will work towards achieving a real change in how we support our SMEs, co-operatives and the social economy."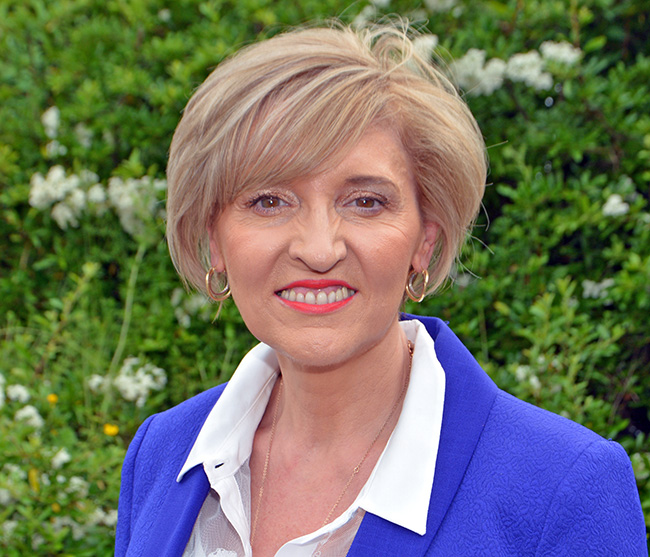 Martina Anderson report on 'Illicit Trade in Tobacco Products' passes in European Parliament
A REPORT authored by Martina Anderson MEP relating to the EU signing of the World Heath's Organisation protocol on the Illicit Trade in Tobacco Products has passed in the European Parliament.
Speaking after the vote passed in the European Parliament in Strasbourg, Martina said:
"I am delighted that my report has passed through the European Parliament. I worked with numerous NGOs and organisations whilst drafting this report and their contribution has ensured that this is a step in the right direction in the fight against smuggled and illicit tobacco products.
"The World Health Organisation (WHO) Protocol is the first internationally-drafted treaty aimed at combating and eliminating the illicit trade in tobacco products and today the European Parliament threw its support behind it.
"Illicit trade in tobacco products is defined in the WHO Protocol as any practice or conduct related to producing, shipping, receiving, being in possession of, distributing, selling or buying tobacco products and that is prohibited by law.
"The stated objective of the Protocol is the elimination of all forms of illicit trade in tobacco products."
A member of the European Parliament's Civil Liberties, Justice and Home Affairs Committee, Martina Anderson continued:
"Tobacco products, both illicit and legal, cause unfathomable harm to the health and well-being of citizens. Smoking has recently been identified as the single greatest cause of preventable illness and premature death in the north of Ireland. 
"The illicit trade in tobacco products is a scourge that affects all of Europe and Ireland is no exception. It costs the North of Ireland £450million each year."
Internal company documents reveal that smuggling became an integral part of tobacco companies' business strategies, she said. According to Customs, Imperial Brand, the world's fourth-largest international cigarette company, accounted for 55% of the 17billion cigarettes smuggled into Britain and the North every year.
"Once enforced, this protocol will also see countries take control of vital tracking and tracing operations. This will make it more difficult for tobacco products to make their way into the hands of smugglers or to be sold illegally.
"This protocol will also see considerable power removed from the powerful tobacco industry. For years, since the signing of the controversial PMI Agreements in 2004, the tobacco industry has been in control of this essential tracking and tracing. They were responsible for regulating themselves. 
"This, after several members of the tobacco industry has been found complicit in this illicit trade, was madness. When enforced, this protocol will see nations working together to track and trace goods, not the self-interested tobacco industry.
"The passing of this report means that the European Union is now under pressure to ratify and enforce the World Health Organisation Protocol on the elimination of the illicit trade in tobacco products.
"When ratified, this protocol will see countries collaborate in the fight against the illegal trade in tobacco products."