4 July 2016 Edition
Dáil to tackle extortionate motor insurance costs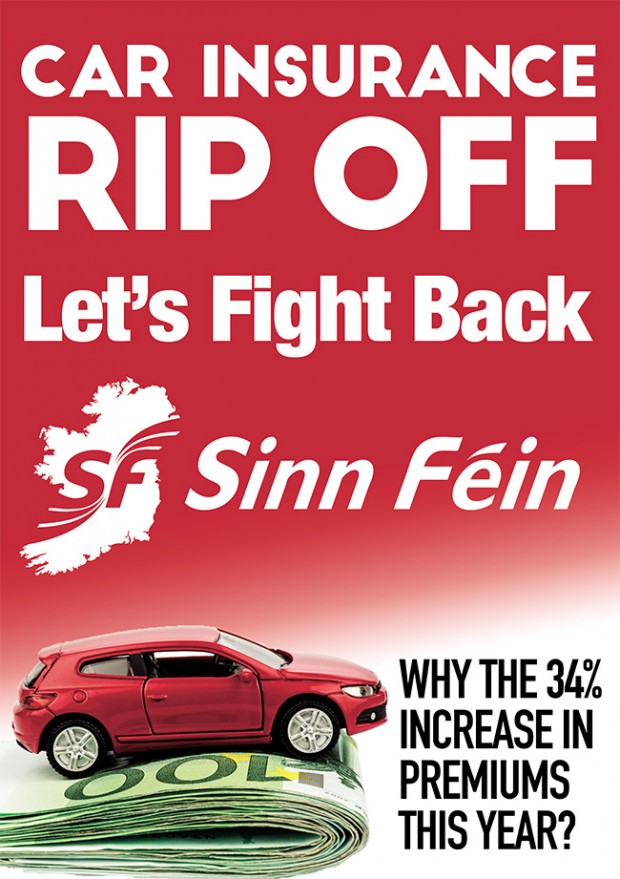 THERE are moves underway in the Dáil to tackle the sky-rocketing cost of motor insurance premiums after it emerged that some customers have seen their insurance premiums increase by up to 400%.
The dramatic rise in motor insurance has particularly affected young people, citizens in rural areas and those with older vehicles. The narrative from the motor industry has been that increasing compensation claims, legal costs and other factors such as fraud have led to the hike in costs.
Sinn Féin Finance spokesperson Pearse Doherty doesn't buy that. He says there is another factor at play: the companies' own investment strategies which are faring worse than expected at a time of low-interest rates.
"The bogeyman tactic of blaming only fraudsters or the courts or the legal profession should end," says Pearse. 
• Pearse Doherty TD
He also questions how drivers who have never had a claim could see their insurance premiums rise by 100%.
"It is simply not credible based on the evidence we have that the massive increases are down solely to the factors outlined by the industry," he says.
A Fianna Fáil motion which called for the establishment of a motor insurance database, enhanced disclosure on policy renewal notifications as well as moves to ensure greater consistency in court awards and tackle exaggerated claims was passed by the Dáil. 
Sinn Féin added significant amendments to the motion calling for the new Finance Committee to take on a thorough examination of the reasons behind the huge hikes as one of its first tasks. 
It also calls for a review of the Central Bank's role as regulator over the industry.
Pearse Doherty says he is "delighted" that his amendment was passed unanimously, which means it must be implemented in full by Government:
"The Dáil has now spoken clearly and the Government must listen and act to fulfill the motion.
"This motion must be more than a piece of paper, it should be a strong road map agreed by the Dáil to tackle high premiums for consumers starting immediately."