4 July 2016 Edition
Ex-prisoner's court victory over sacking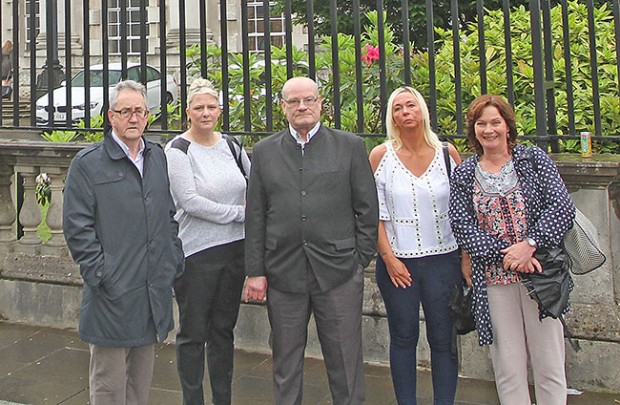 "This man was thrown out of employment on the basis of a conviction he was given 38 years ago, when he was 16 years of age." – Coiste Director Michael Culbert
THE Belfast High Court has ruled that a Stormont department unlawfully stopped an ex-prisoner working as a groundskeeper with a conservation charity even though he had held the job for 18 years.
The judge also ruled that Peter Robinson, as the Finance Minster when Martin Neeson lost his job with the Conservation Volunteers, broke the ministerial code by not consulting his Executive colleagues and in fact "made a decision he had no power to make" when he "disapplied" the guidance for employing political former prisoners accepted by the North's Civil Service.
This guidance states that "any conviction for a conflict-related offence that pre-dates the Good Friday Agreement should not be taken into account unless it is materially relevant to the employment being sought".
Coiste na nIarchimí, the ex-prisoners' association, said it was a "historic" ruling.
Coiste Director Michael Culbert said:
"This man was thrown out of employment on the basis of a conviction he was given 38 years ago, when he was 16 years of age. 
"This is an historic ruling as it challenges the guidelines that are in place and are used to discriminate against political former prisoners. With 25,000 people from the broad nationalist and republican community having been in jail on conflict-related offences we are dealing with a sizeable proportion of the population being affected."
As Coiste has been dealing with a number of similar cases, Michael Culbert went on to appeal to political former prisoners who may have encountered discrimination because of their imprisonment to contact Coiste or any ex-POW office.