6 June 2016 Edition
Martin Kenny TD exposes Leitrim Garda scandal
Serious concerns around the investigation into man's disappearance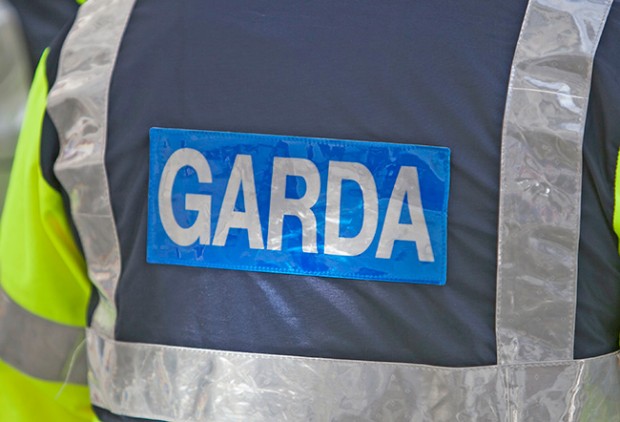 Allegations concern serious malpractice in the Sligo/Leitrim Division from 2009 to 2016
SLIGO/LEITRIM Sinn Féin TD Martin Kenny has exposed a major scandal involving allegations of Garda malpractice in County Leitrim
Kenny raised the allegations during a Dáil debate on Thursday 26 May on the O'Higgins Report into allegations of malpractice in the Cavan/Monaghan Garda Division.
The allegations concern serious malpractice in the Sligo/Leitrim Division from 2009 to 2016.
Speaking in the Dáil, Martin Kenny said he wished, at the outset, to state that the vast majority of gardaí in Leitrim are doing their job honestly and diligently.
He said, however, that several issues of alleged Garda malpractice were brought to his attention by whistleblowers – both serving and former gardai.
Central to the events and incidents outlined by Kenny is the allegation that gardaí were engaging informants who were active criminals.
This is a direct breach of the rules of the Covert Handling of Intelligence Sources (CHIS) programme.
Another allegation is that gardaí were running their own informants outside the official CHIS programme.
A third allegation is that some "rogue" gardaí have used informants or criminals over whom they have control to set up and entrap people.
The fourth allegation is that there were high-ranking gardaí who protected rogue gardaí and "covered for them with secrecy and denial".
Martin Kenny said the allegations were brought to his attention over the past two years.
During the course of his Dáil contribution, the Sligo/Leitrim deputy said:
"There is an allegation that a Garda informant, working under the direction of two gardaí, robbed tools and a generator from a builder's shed and then sold the generator to a man whose house was searched the next day and the stolen property recovered.
"The man was subsequently charged and convicted in relation to having stolen property.
"Another allegation is that a Garda informant was allegedly instructed by his handlers to set a trap for a person at a National Car Testing centre.
"He placed money in a car as a bribe to get the car through the test. The car had some minor defect and should not have passed the NCT.
"The informant then told an employee at the NCT centre that the car was nearly okay and he had left a few euros in it.
"The car was passed and later that employee was charged, convicted of accepting a bribe, and lost his job. The main witness in the case was a Garda informant.
"A man was wrongly charged with possession of a stolen tractor although there was no evidence other than that the tractor may have been collected from beside a farmyard owned by this man.
"He had co-operated totally with the initial Garda investigation and was not considered a suspect at any time by local gardaí. 
"The investigation was taken over by a detective sergeant who instructed that the man would be charged, to the dismay of the other gardaí.
"As the man left the Garda station, this detective sergeant followed him and waved the charge sheet at him, saying: 'I can make this go away if you bring me the real culprit.'"
• Sinn Féin TD for Sligo/Leitrim Martin Kenny
A serious incident outlined by Martin Kenny involved threats to the safety of two serving gardaí from a criminal gang. 
The allegation is that although senior gardai knew criminals were preparing to attack the two gardaí at their homes, this information was withheld from the men, both of whom have young families.
It is alleged that one of the gang members was reporting criminal activity to CHIS and that he was also working outside the official informant programme for other gardaí.
The Sinn Féin TD also raised serious and disturbing concerns around the investigation into the disappearance of a man, Pat Heeran, who went missing from his Leitrim home in 2011.
He told the Dáil:
"Around the time he was reported missing, a memorandum was distributed to gardaí about a 'Pat from Leitrim' having been abducted and killed.
"When local gardaí arrived at the home of Mr Heeran to check into the report that he was missing, they considered the possibility of something sinister and wanted to have the house sealed off as a possible crime scene.
"However, senior gardaí dismissed this possibility and told them to make the usual inquiries and he would 'turn up drunk somewhere'.
"After some time, when Garda management finally agreed to seal off and examine the house, they found it had been burgled in the meantime and was, therefore, forensically violated for the purposes of evidence gathering.
"There were also a number of individuals with links to Pat Heeran whom the investigation team never even questioned, to the dismay of local gardaí. 
"It is now known that a Garda informant was among the last people to be in Pat Heeran's company before he disappeared.
"Pat Heeran has never been found and his mother and siblings are heartbroken.
"The question is: Was the protection of informants put before the proper investigation into the disappearance of Pat Heeran?"
Martin Kenny said two Leitrim gardai brought their concerns about the handling of intelligence sources to the attention of then Garda Commissioner Martin Callinan and were fobbed off.
In 2012, they brought them to the attention of then Minister for Justice, Alan Shatter, and again in 2014.
Documented detail of all incidents was given to the Justice Minister but the gardaí were told no action would be taken.
Martin Kenny has called for the establishment of a Commission of Investigation into the alleged Garda malpractice. 
Kenny also revealed that, in 2014, he himself was made aware of how the Garda malpractice related personally to himself and his family.
"A man who claims to have been a Garda informant told me that he had been asked by certain named gardaí to carry out a robbery at my house.  The informant claims he did not carry out the robbery. However, my house was broken into in March 2007 and items of value were stolen. I was an elected member of Leitrim County Council at that time," Martin Kenny said.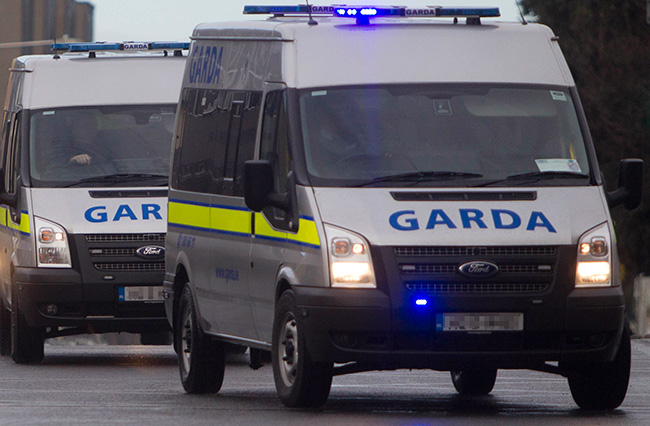 While these incidents are several years old, Kenny has also been contacted in the past few months by other serving gardaí who have also made allegations of malpractice in the Leitrim district:
"It is alleged that senior officers have reprimanded gardaí who have tried to investigate or raise concerns about criminal activity, including drugs offences, breaches of bail conditions and firearms offences. It is also alleged that senior gardaí in Leitrim have been engaged in aggressive and vindictive behaviour towards other members of the Garda and that abuses of positions of authority are common practice, leading to an atmosphere of fear and tension throughout the ranks.
"In February 2015, gardaí discovered a pipe-bomb along a road near Drumshambo, County Leitrim. The two uniformed gardaí who discovered the pipe bomb are being disciplined for their activity around the discovery."
Martin Kenny said there is widespread disquiet at all Garda ranks in the county about the fact that gardaí, who did their job properly, are being disciplined.
Kenny also said that:
"Earlier this year, a detective garda in Leitrim became aware of the existence of a gun in the possession of a member of a criminal gang operating in the area.
"However, the information was not put on the PULSE (Police Using Leading Systems Effectively) system, no searches were carried out and it was kept secret from almost all gardaí in the Leitrim district.
"A uniformed garda inadvertently found out about it and confronted the detective, who confirmed it had been reported to him but was being kept quiet.
"The garda immediately reported this to a sergeant who, in turn, confronted senior Garda management, who confirmed that they had known about it since the initial reporting.
"The sergeant expressed concern that uniformed members should have been made aware of this.
"As a result of this, a document was sent informing gardaí in the Sligo/Leitrim division that this person might have a gun. This was nine days after the initial report and this was despite the fact that the alleged criminal was carrying out his activities throughout a wide region.
"Failure to inform gardaí nationwide placed them at enormous risk.  The failure to investigate this also placed members of the public at risk."
Martin Kenny contends that allegations of malpractice in Leitrim not only go back a number of years but are right up to date:
"The vast majority of honest, hard-working gardaí in Leitrim are totally opposed to illicit activities and malpractice.
"If true, the conclusion of these accusations is that a small cohort within the Garda in Leitrim have considered criminal activity as an opportunity for their own advancement and, at times, have manipulated situations for their own advancement.
"The only way forward is for the Minister to establish a Commission of Investigation into the matters I have raised and into any other instances of alleged malpractice that may come forward in the future."