12 April 2016
Legacy Gender Integration Group to brief US Congress on Friday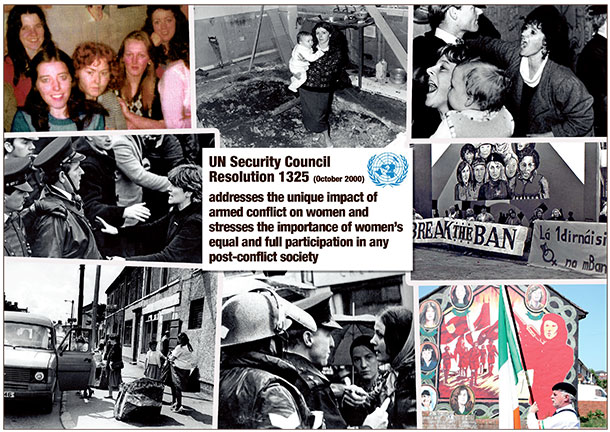 THE Belfast-based Legacy Gender Integration Group will brief the Tom Lantos Human Rights Commission at the US Congress on Friday on efforts to incorporate gender principles into post-conflict truth, justice and reparations in Britain and Ireland.
The delegation will be addressing Congressional members and will be meeting with key policy advisors in Washington to discuss the need to find appropriate and responsive mechanisms to deal with the past.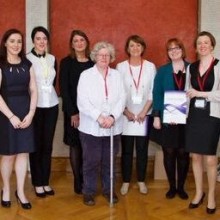 Last September, the Legacy Gender Integration Group produced Gender Principles for Dealing with the Past (pictured with Megan Fearon MLA in Stormont at the launch). 
Campaign group Relatives for Justice, which supports individuals and families bereaved and injured by conflict, says the briefing tour is very timely as negotiations on the implementation of the Stormont House Agreement mechanisms to deal with the past are likely to begin again in earnest following the May Assembly elections, a matter of weeks away.
The briefings will feature prominent NGO representatives and academics who will provide an analysis of the existing mechanisms and proposals for dealing with the past currently under negotiation.
Specifically, the delegation will discuss gendered gaps in victims' access to truth, justice, and reparations. They will explore how the application of a gendered lens and gender principles for dealing with the legacy of the past can contribute to the effectiveness, quality and scope of what future legislation and processes could deliver.
The briefing will take place at 10am on Friday.
Speakers include:-
Dr Catherine O'Rourke – Senior Lecturer in Human Rights and International Law and Gender Research Co-ordinator at the Transitional Justice Institute, Ulster University; She has an ongoing role in gender and conflict research and policy-making for the United Nations;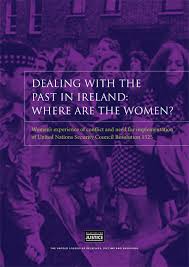 Andrée Murphy LLM – Deputy Director of Relatives for Justice, who has been centrally involved in the development of RFJ mainstreaming of gender in all of its support and research programmes, resulting in the publication of Dealing with the Past in Ireland: Where Are the Women? , published and launched by Relatives for Justice in February 2015;
Mary McCallan – Solicitor responsible for the WAVE Trauma Centre's Advocacy and Casework Service, supporting families practically and emotionally to seek information about their bereavement or injury;
Leah Wing – Senior Lecturer, Legal Studies Programme, Department of Political Science, University of Massachusetts-Amherst, a member of Healing Through Remembering (Belfast), a consultant to the UN and over 100 governmental, NGO, and educational institutions on the integration of equality into conflict resolution and reconciliation processes.
◼︎ See also 'No peace without women', by Megan Fearon MLA anphoblacht.com/contents/24791