11 April 2016 Edition
Queen's University project charts Féile's 30-year journey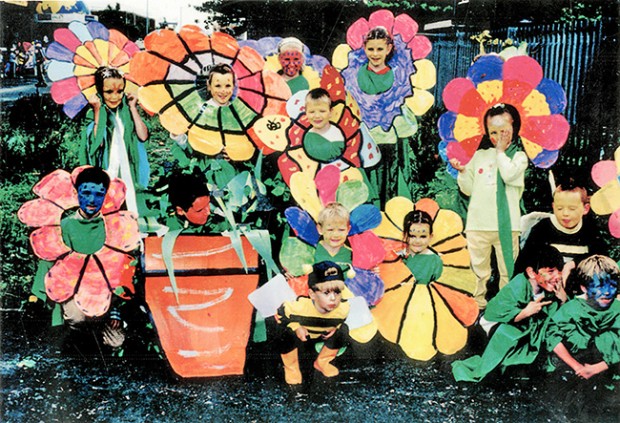 'In terms of how we understand festivals and the role of grassroots culture in post-colonial conflicts worldwide, Féile is an important project'
FÉILE AN PHOBAIL will celebrate its 30th year in 2017. To mark the festival's extraordinary journey, a project based at Queen's University Belfast has embarked on an ambitious journey of its own – to chart the history of the festival in a book, an online archive and an exhibition that will open later this year.
The project is funded by the Arts & Humanities Research Council and is part of a collaboration between festival organisers and academics at Queen's. 
Professor Margaret Topping, who leads the academic team, says that part of the project's ambition is to provide west Belfast communities with a key role in writing the history of the festival, "which is so central too to the story of the Peace Process and the enormous changes that have happened in the city over the past three decades", she adds.
"With the community's help, we aim to produce an exhibition, a book and an online Féile History Archive. What's more, any photos, memorabilia and items of interest that are scanned and uploaded to our site can be tagged and described by anyone who wants to log on and help us out. We want the community's version of history. Their participation – and an ethos of knowledge exchange – are core to this project."
Dr Michael Pierse, who lectures in Irish Literature at Queen's, is co-investigator on the team. 
His work centres on representations of working-class life in 20th century Ireland, and Pierse argues:
"Féile is extraordinary, in terms of its capacity to have developed one of the most important, dynamic and significant festivals on these islands with (initially, anyhow) very little funding and within a context of conflict where the west Belfast community was continually demonised in the media and subject to some of the worst violence and everyday oppression experienced during that conflict.
"The community's capacity to respond to that situation with this inventive, resourceful, ná-habair-é-dean-é grassroots cultural initiative is a story that needs to be told.
"Féile went on to become an important example of what can be achieved – not only in terms of the festival's immediate success, but also regarding its wider implications for Irish society and the Peace Process – by a committed, resilient and empowered community.
"In terms of how we understand festivals and the role of grassroots culture in post-colonial conflicts worldwide, this is an important project."
• Brush Shiels, who recently turned 70, performing at Féile. Brush performed at the first Féile in 1988
Dr Fearghal Mac Ionnrachtaigh, another of the academics on the project, has written extensively on the development of the Irish-language movement in the North. Fearghal emphasises the importance of Féile in terms of challenging how nationalist and republican west Belfast was depicted in the media and by politicians.
"Part of what has emerged from Féile is the translation of west Belfast in a global context. Féile has been formative to so many artistic talents and has allowed people from the community to tell their stories – through plays, poetry, music, art – not only on a local stage but elsewhere, particularly in America.
"It has also brought so many talented artists, academics, documentary makers, music groups and artists into the area during the conflict and at key stages of the Peace Process that followed.
"It showcases the talent, generosity, genius and creativity of the local community and has allowed it to reach out to other communities in Ireland and worldwide."
The project has held a number of events so far and researchers have been collecting material for the online archive, some of which can be viewed at www.feilebelfasthistory.com. 
They have also been conducting interviews with key participants and say that these accounts will be at the heart of the book that follows.  
"You can also view our tweets through the Féile Twitter page and we'll be collecting lots more material in the months ahead," says Margaret Topping. "Nothing is too large or small – we're interested in posters, memorabilia, photographs, items of interest and, of course, the many memories people have of the festival over the years.
"We intend to publish our book on the festival for the 30th anniversary, so we would urge the public to help us tell the story and do it in a way that is both authentic and scholarly."
For more information see the website or contact [email protected]