11 April 2016 Edition
1916 memorial wall including British forces 'inappropriate and insulting', say Rising relatives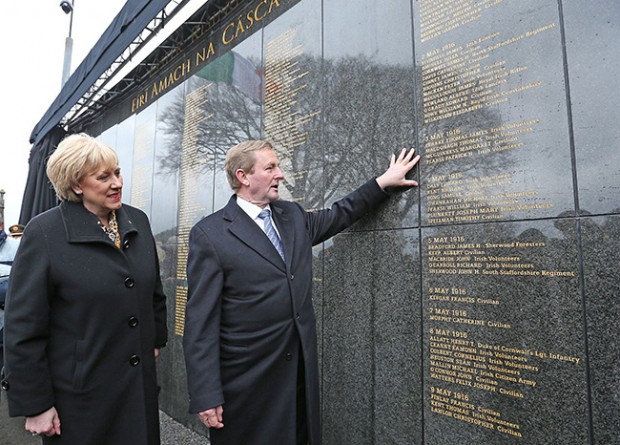 A MEMORIAL WALL unveiled in Glasnevin Cemetery to mark the 1916 Rising that lists British crown forces who died crushing the rebellion alongside Irish freedom fighters and civilian fatalities has been criticised as inappropriate by the 1916 Relatives' Association, Sinn Féin and other organisations.
Officially called the '1916 Necrology Wall', the monument lists the names of all those who died during the Easter Rising in chronological order. On the 12 May panel, a British soldier listed between executed leaders James Connolly and Seán Mac Diarmada was a member of the British Army's South Staffordshire Regiment. The Staffordshires were responsible for the North King Street Massacre in which 15 Dublin men and boys were rounded up, summarily executed and buried in the yards and cellars of their homes. The 1916 Relatives' Association described the monument as "inappropriate and insulting".
Meanwhile, the citizens' commemorative group Reclaim the Vision of 1916 President Robert Ballagh criticised the monument as "bizarre", saying: 
"The leaders of 1916 went out in a spirit of idealism and self-sacrifice to make Ireland free and independent. How can that selfless contribution be made equal with the paid British Army forces sent in to quell the rebellion? No other country entertains such senseless and ahistorical treatment of their national heroes."
When the memorial was unveiled a number of factual errors were spotted. The Irish-language term for the Easter Rising, "Éirí Amach na Cásca", was misspelled with the fada over the first "i" instead of the "E", something Conradh na Gaeilge said demonstrates a "laziness towards the Irish language".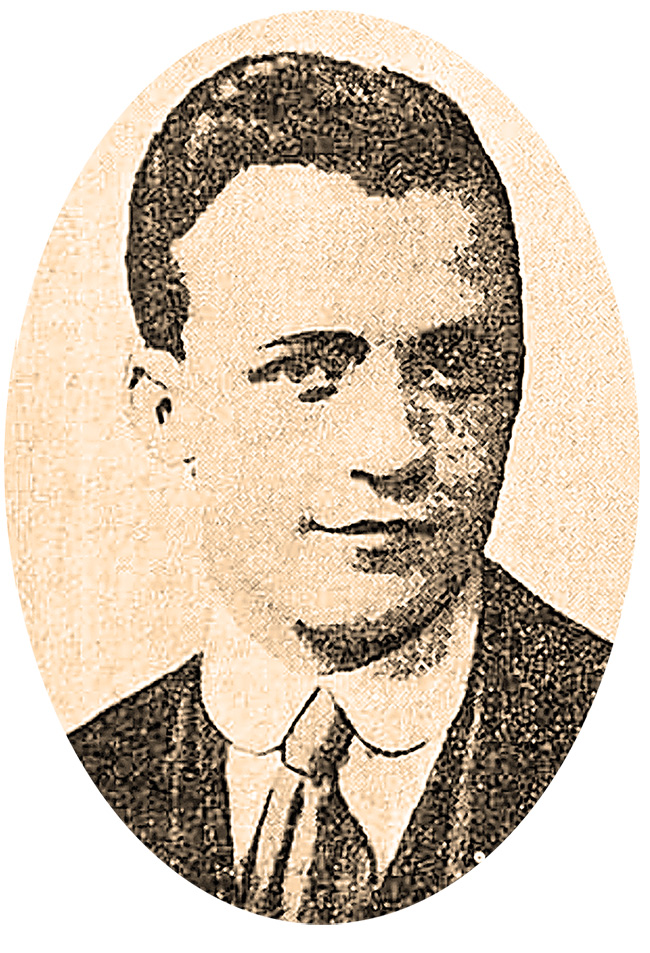 • Volunteer Andrew Cunningham
Meanwhile, historian Donal Fallon also noted how 26-year-old Irish Volunteer Andrew Cunningham is incorrectly listed as a civilian:
"This is a mistake that goes beyond a fada," said Donal. "Andrew Cunningham was from Pigeon House Road in Ringsend. A member of the Irish Volunteers from the time of the inception of the nationalist organisation, he was a silk weaver by trade. Cunningham was shot on the Ringsend Road on 1 May, which is after the surrender of Pádraig Pearse and the rebel forces but sporadic shooting remained a problem in parts of Dublin." He left behind a wife and two young children. 
In the run-up to the unveiling, and in an attempt to quell criticism, Glasnevin Trust Chairperson John Green falsely claimed on RTÉ Radio that the plan had cross-party support. This is dismissed by Sinn Féin's Aengus Ó Snodaigh TD.
"This is not the case," he told An Phoblacht, "Sinn Féin did not agree to this proposal as we believe it is totally inappropriate for a memorial wall to list indiscriminately together Irish freedom fighters and members of the British crown forces."
Meanwhile, Reclaim the Vision of 1916 called on Glasnevin Trust to suspend the plan to add to this wall in the coming years "to avoid the spectacle of Black and Tan names being inscribed next to those of Pearse and Connolly".