5 January 2016 Edition
Seasonal solidarity to Basque prisoners with calls for their release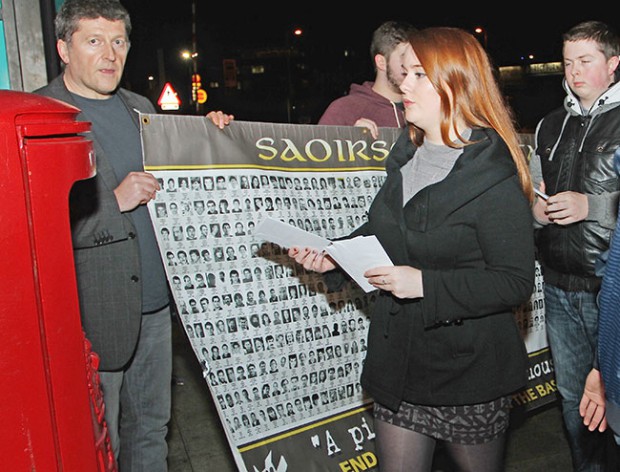 IN their annual Christmas show of solidarity with Basque political prisoners, members of the Belfast Basque Solidarity Committee posted Christmas and New Year cards to the prisoners and called on the Spanish state to start releasing prisoners.
Urging the government in Madrid to engage with the Basque peace process by first moving the prisoners closer to their families, Caoimhín Mac Giolla Mhín, spokesperson for the group, said:
"So far, the Spanish state has refused to engage with the Basque peace process or acknowledge the huge strides made by the Basque political organisations. 
"However, a sign that they are willing to accept the process in a meaningful way would be to reverse the policy of dispersal where prisoners are moved hundreds of miles from their families, causing enormous hardship, and move them closer to the Basque Country.
"After that, the nest logical step is prisoner releases. Until then, we will continue to do what we can in Ireland to highlight the plight of these men and women and demand their release. Sending these postcards is a small but important gesture as it shows that people in Ireland are thinking of them."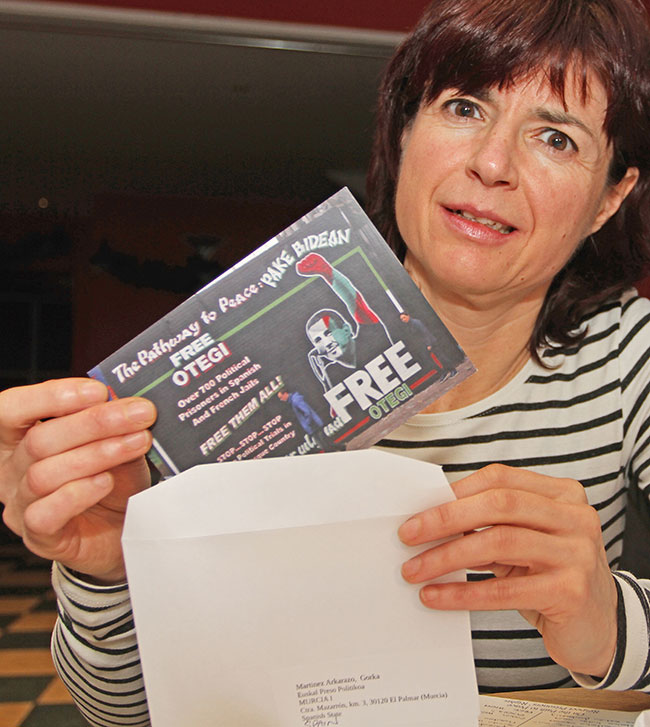 •  Basque ex-prisoner, now living in Belfast, Itzi Martinez getting Christmas cards ready to post
Director of Coiste na nIarchimí republican ex-prisoners' association Michael Culbert told An Phoblacht:
"We know as prisoners that receiving cards at Christmas from people was always a morale boost as it showed that people beyond these shores were thinking of us. So while it was a simple gesture on one level, on another level it was politicaly important as it showed that the British Government hadn't isolated the prisoners."