5 January 2016 Edition
James Connolly joins the Military Council – Countdown to the 1916 Rising
Remembering the Past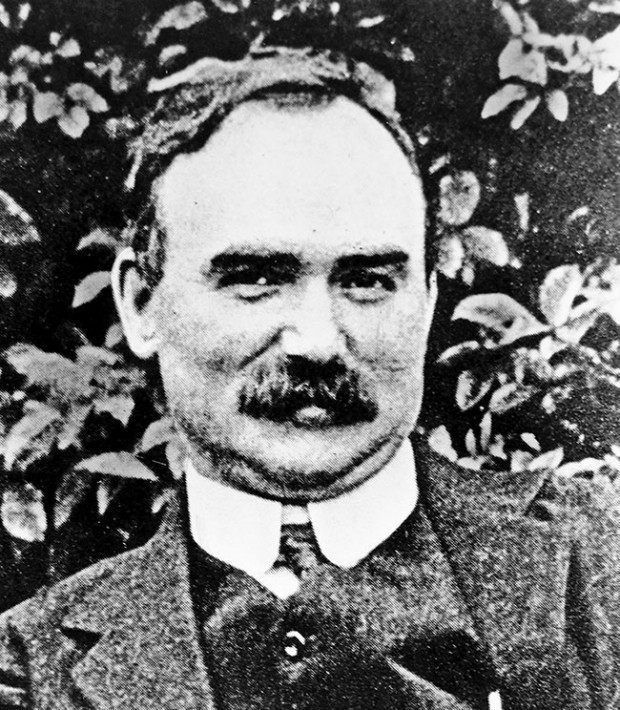 Sometimes spuriously described as the 'arrest' or even 'kidnapping' of Connolly, these were in fact days of intense engagement between the thinkers and planners who made the 1916 Rising
IN ST ENDA'S COLLEGE in Rathfarnham one January evening in 1916, Pádraig Pearse, in conversation with Desmond Ryan, described how he had persuaded James Connolly not to act alone with the Irish Citizen Army but to wait and join the insurrection planned by the Military Council of the Irish Republican Brotherhood. 
Pearse revealed that Connolly turned to him with tears in his eyes, grasped his hand warmly, and said: "I agree, but God grant, Pearse, that you are right!" Pearse remarked to Ryan: "God grant that I was . . . perhaps, after all, Connolly was right." And then Pearse said, with deep feeling: "Connolly is a great man . . . what a great man." 
This conversation came after a period of turmoil, both in Connolly's own mind about how to proceed and in relations between him and the leaders of the Irish Volunteers. They had been co-operating from the beginning of the First World War in September 1914 in the Irish Neutrality League, in organising the funeral of O'Donovan Rossa in August 1915, and in opposing the threatened imposition of conscription by the British Army in late 1915. Connolly, Eoin MacNeill and Pearse shared a platform at a packed anti-conscription meeting in the Mansion House in December 1915. 
At the same time, Connolly was deeply suspicious of the Irish Volunteer leaders, especially MacNeill. He was not fully aware of the work of the IRB's Military Council within the Volunteers without MacNeill's knowledge, and their maturing plans for a Rising in 1916. 
Connolly was deeply disappointed that socialists and trade unionists across Europe had failed to live up to their pre-war pledge to oppose imperialist war and to down tools rather than allow the working classes of the continent to become cannon fodder. Instead, most of those leaders urged workers to join the imperialist armies.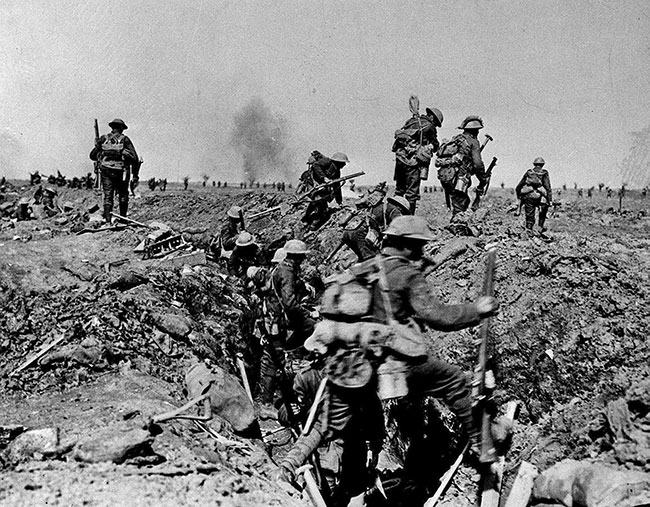 •  Many trade union leaders urged workers to become imperialist cannon fodder
Now Connolly saw the militant section of the Irish working class, led by the Irish Citizen Army, playing a central role in an insurrection against the British Empire as the only hope of progress. But he believed that such a blow could only be struck while the war lasted and he feared  it might end without a rising in Ireland.
Week by week in his paper Connolly criticised the hesitancy of the Volunteer leaders and urged military action. In 'What is Our Programme' Connolly alluded to the difference between the Volunteer moderates led by Eoin MacNeill and the militants led by Pearse. He said it was their duty to "strengthen the hand of those leaders who are for action as against those who are playing into the hands of the enemy". 
Sunday 16 January began possibly the most crucial week in the preparation for the Rising. 
On that day, the Supreme Council of the IRB met in Clontarf Town Hall. It confirmed the decision it made at the start of the war in 1914 that there should be a rising during that conflict. It endorsed the Military Council's position that they should rise at the earliest time possible and left all the details to them. 
With plans for a Rising at Easter now being put in place, the Military Council – Pearse, Seán Mac Diarmada, Éamonn Ceannt, Tom Clarke and Joseph Plunkett – were concerned about Connolly. They feared that he would lead out the Citizen Army in isolation, throwing the IRB's plans into chaos. And so on Wednesday afternoon, 19 January, Connolly left Liberty Hall and was not seen by his Citizen Army comrades until Saturday evening. There was alarm among them, with Constance Markievicz urging military action, fearing Connolly had been arrested or killed. But Citizen Army Chief of Staff Michael Mallin calmed the situation.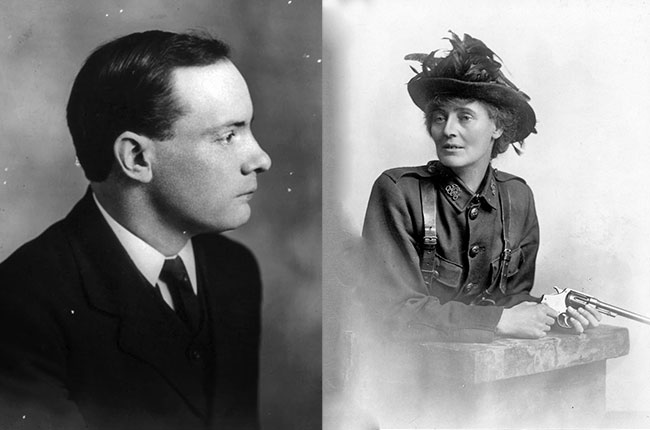 •  Pádraig Pearse and Constance Markievicz
In fact, Connolly was with Pearse, Mac Diarmada and Plunkett, who brought him to meet them to discuss in depth the forthcoming insurrection. They were persuading him to come on board with their plans. One account states that the meeting took place in a brickworks in Dolphin's Barn to which Connolly was brought by car. Over three days and nights in secret talks he agreed to bring the Citizen Army in and he took his place on the IRB's Military Council. 
When he returned to the home of Markievicz, where he was staying – his family was still living in Belfast – Connolly said: "I have been in Hell but I conquered my conquerors." He said he had walked about 40 miles that day. Joseph Plunkett told his sister that he had never talked so much or enjoyed anything so much or had ever been so tired as after the long debate with Connolly. 
Sometimes spuriously described as the 'arrest' or even 'kidnapping' of Connolly, these were in fact days of intense engagement between the thinkers and planners who made the 1916 Rising. Connolly brought with him his political experience and self-taught military knowledge. He did not submerge his socialism in a nationalist rebellion but brought socialism to the table at which the Irish Republic was formed. In the weeks that followed he worked with Plunkett on the detailed plans of the Rising and with Pearse he helped to write the Proclamation.
• James Connolly met the Military Council in secret between 19 and 22 January 1916, 100 years ago this month.