5 January 2016 Edition
Gender principles for dealing with the legacy of the past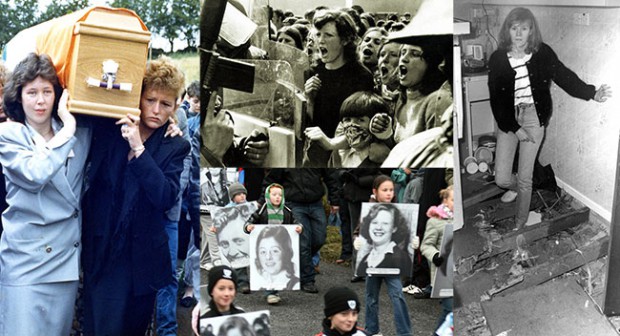 There is a real risk that the Stormont House Agreement will compound the horrific experiences of previous failed investigations if we do not change the landscape for participation
IN STORMONT in September, a collective of women launched a document on dealing with the past. Entitled Gender Principles for Dealing with the Legacy of the Past, it suggests mechanisms to ensure that women and men can participate in any processes on an equal basis.
The international legal frameworks that say victims of conflict, and in particular women, should be equal participants in mechanisms designed to support them but, thus far, our processes to deal with the past have eluded them. We now have an opportunity to change that.
Negotiations on making the process human rights compliant have understandably focused on European Convention Article 2 rights. States, however, are also bound by the UN Convention on the Elimination of Discrimination Against Women and also UN Security Council Resolution 1325 on 'Women, Peace and Security'. These principles suggest practical steps to make those standards real and relevant.
The Stormont House Agreement mechanisms are designed to address conflict-related deaths. Even within that seemingly narrow conflict focus there is necessity and scope for a gender lens. Lives were irrevocably changed and understanding impact is critical to understanding the true nature of the harm. If we only understand the killings as forensic details of how someone met their death and who was responsible then we miss the huge frame of experience. And so much of that frame relates to women's experiences. 
No one experiences dealing with the legal frameworks of remedy as separate from supporting the needs that emerge from impact. 
How can you be an equal participant if you cannot say the name of your father without crying? How can you be equal if you did not finish school so cannot confidently read the post mortem and other official documents? But with support, of course you can be. No one else is more qualified or expert in any case than the bereaved relative. And no one should create barriers in the way of that relative exercising their right to equal participation, whether by commission or omission.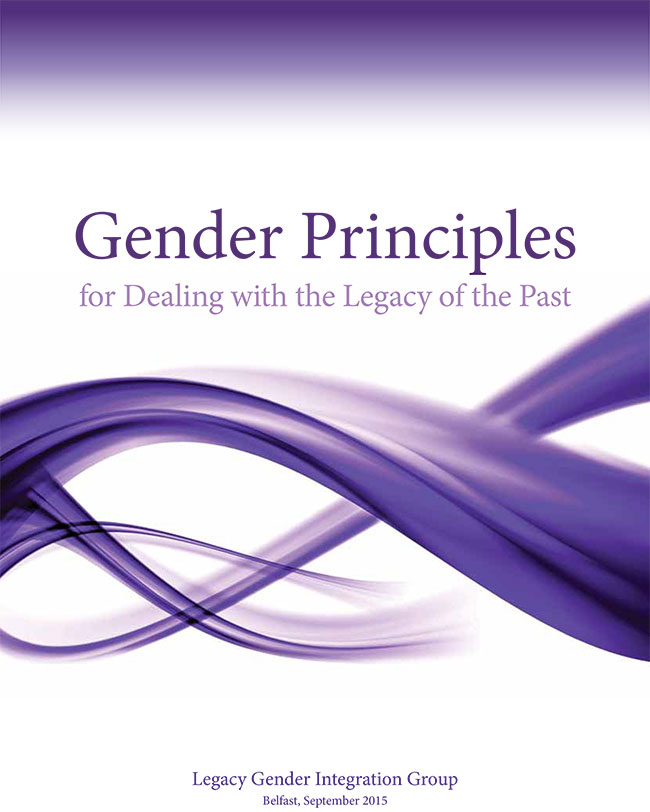 Process is a word we have associated with peace. We have accepted that a peace process can be challenging, can have stops and starts, and requires long-term commitment and infinite resources. Similarly, dealing with the past for victims – and again particularly for women – is a process, not an event. It is long-term. It changes and requires sustained attention and support.
Because women face multiple barriers to equal participation in any process, especially legal and political ones, these are relevant issues as we face into the implementation of the Stormont House Agreement. 
Women affected by conflict-related violence rarely have positions of power. We need to ensure we create and resource structures that support the development of agency and empowerment.
There is a real risk that the Stormont House Agreement will compound the horrific experiences of previous failed investigations if we do not change the landscape for participation. But victims and survivors, despite this, have for the most part determined to give the Stormont House Agreement a fair wind. There is true realisation that this may well be the last chance for many ageing families. We cannot allow the process to fail them because it replicates previous poor process. We can do better. 
And part of that means going back to the woman who cannot stop crying and pausing with her, listening to her, and taking it at her pace. This is challenging but it is the only way to secure equal participation.
• 'Gender Principles for for Dealing with the Legacy of the Past' can be read on the Relatives for Justice website.
» ANDREÉ MURPHY works for Relatives for Justice