2 November 2015 Edition
Riverwalk Court – Meath's Longboat Quay
Housing Emergency Now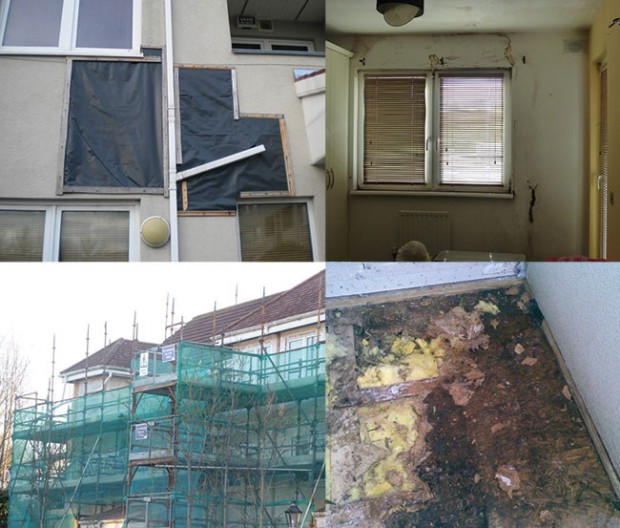 Residents shouldn't be left to foot the bill to bring their homes up to a standard fit to live in
STATUTORY INSPECTIONS of the 26 apartments and four commercial units at the Riverwalk Court development at Ratoath, County Meath, will give residents there an indication of what their future holds in a complex they know is falling apart and that fails to meet the most basic fire safety standards. Still, for almost seven years now, they have been struggling to get any of the responsible parties or authorities to take any notice.
It wasn't supposed to be like this. 
The properties, built in 2002/2003 in one of Ireland's fastest growing towns (Ratoath's population grew six-fold, from 1,096 to 7,456, between 1996 and 2006) were supposed to be an exciting new start for young couples and families. Instead, the experience has been a living nightmare – a story of the consequences of Celtic Tiger era of unbridled greed and 'light touch' regulation amounting to 'no touch' regulation. Fire Safety Certificates were issued off the plans, there was no inspection regime, there was no 'sign-off'. There didn't have to be.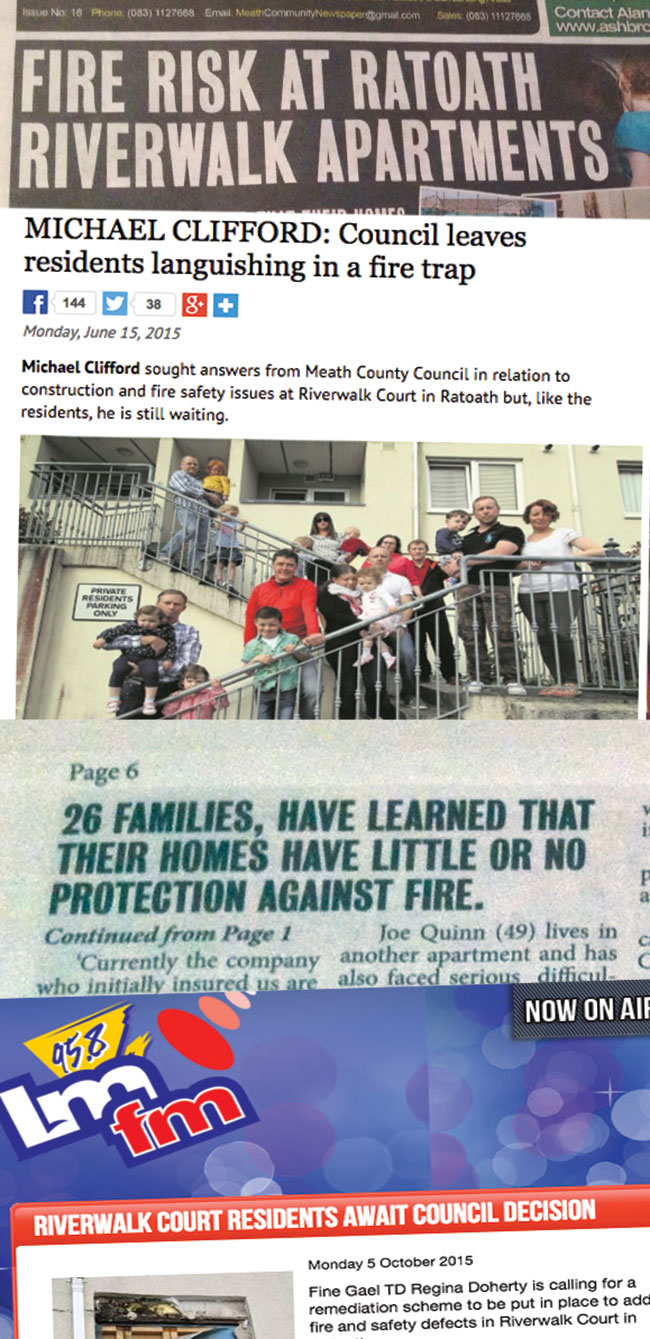 The years that followed have been a daily battle to ensure that the builder, the developer, the insurance company and the local authority live up to their responsibilities. Many of those parties (including developer Saltan Properties and its principal Michael Ryan) made considerable profits on the Riverwalk transaction. They have done everything in their power to avoid liability.
Residents contend that they weren't to know that the properties they bought were defective. They believe they shouldn't be left to foot the bill to bring their homes up to a standard fit to live in. They are right.
Recent media and political attention has given them hope that they will finally get a fair and just resolution. They are settling in for the next phase of their long battle.