2 November 2015 Edition
Longboat Quay – Avoid a Priory Hall
Housing Emergency Now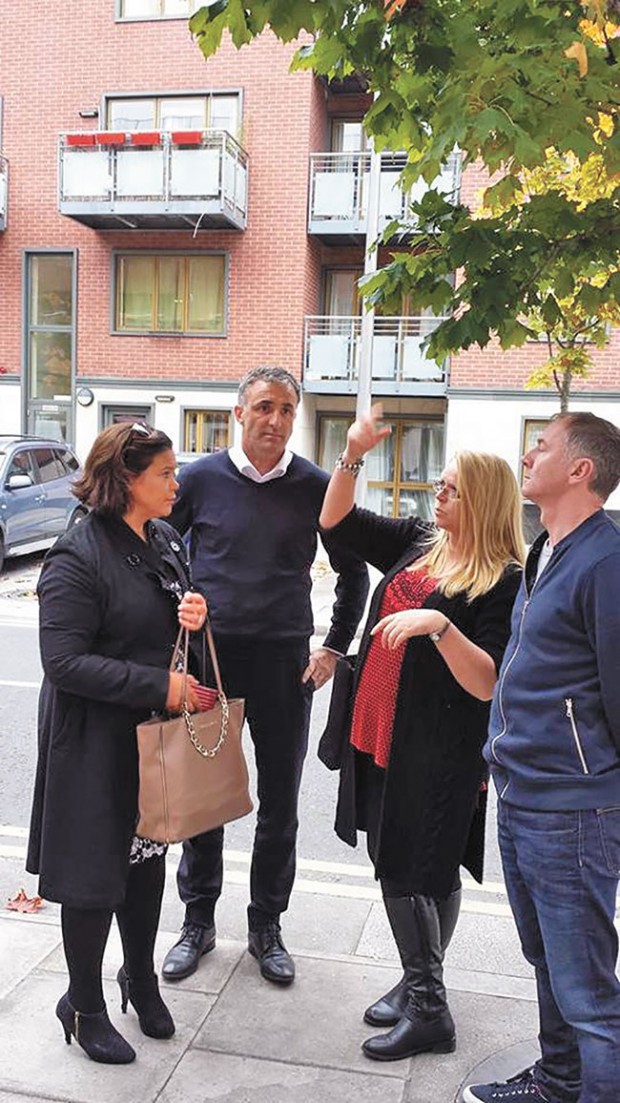 Solutions can be found if the political will exists
WIDESCALE BREACHES of fire safety regulations, a lack of regulatory oversight, residents at risk of being evacuated from their homes, a bill for works running to millions of euros and a local authority failing to live up to its responsibilities – not Priory Hall but Longboat Quay, a 300-unit apartment complex in Dublin's Docklands.
Lessons should have been learned from the experience of Priory Hall and the scandalous handling of its out-workings by the various authorities and stakeholders whose number one priority should have been the protection of residents and their homes, but it  appears not.
Just a few short years later, here we are again in the midst of another crisis resulting from the same laissez-faire 'Celtic Tiger' era regulatory mindset that has been the root cause of so many of our economic and social problems over the past decade.
The demand being placed on residents of Longboat Quay to foot bills of upwards of €18,000 each to fund remedial fire safety works is utterly unrealistic. 
All of the stakeholders – including Dublin City Council, NAMA and the Docklands Development Authority, as well as the Minister for the Environment (who cannot shirk his responsibility on the matter despite his best efforts) – must be compelled to find a solution to the problems identified.
Solutions can be found if the political will exists.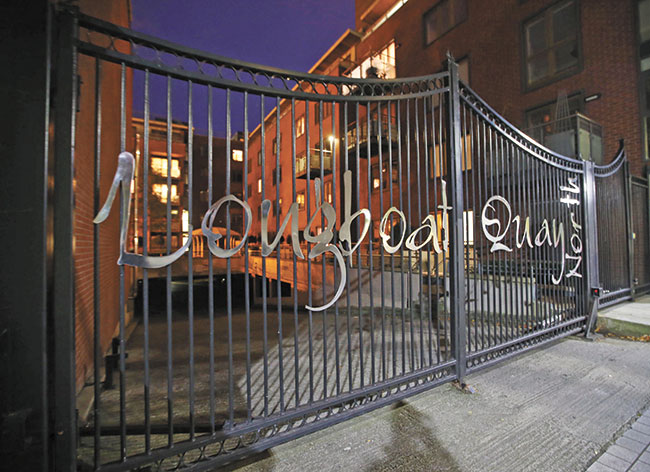 • Residents of Longboat Quay have been asked to stump-up as much as €18,000 each
Firstly, a solution for funding works at the complex must be found. This is more than doable. Receivers acting as agents of NAMA control 18 apartments in the complex, the sale of which would more than adequately cover the cost of the remedial works required. In addition, the Docklands Authority still has access to funds and a short-term loan could be provided by the Department of the Environment or NAMA to cover the costs of works before the sale of apartments in receivership are realised.
Secondly, a full audit of residential developments in the Docklands needs to be carried out without delay so that owners can be protected and those whose buildings have no issues can be given a clean bill of health to protect the value of their homes.
The fact that apartment owners in nearby Gallery Quay are still waiting for major repairs to be carried out to address dampness and water ingress issues indicates that there is a pattern of poor building standards in the Docklands, particularly in units constructed as social and affordable housing and which the Longboat Quay development contains a sizeable number of.
Common sense must prevail and quickly. Another Priory Hall scenario has to be averted.