2 November 2015 Edition
1916 sign goes up in O'Connell Street as Government tries to stop GPO light show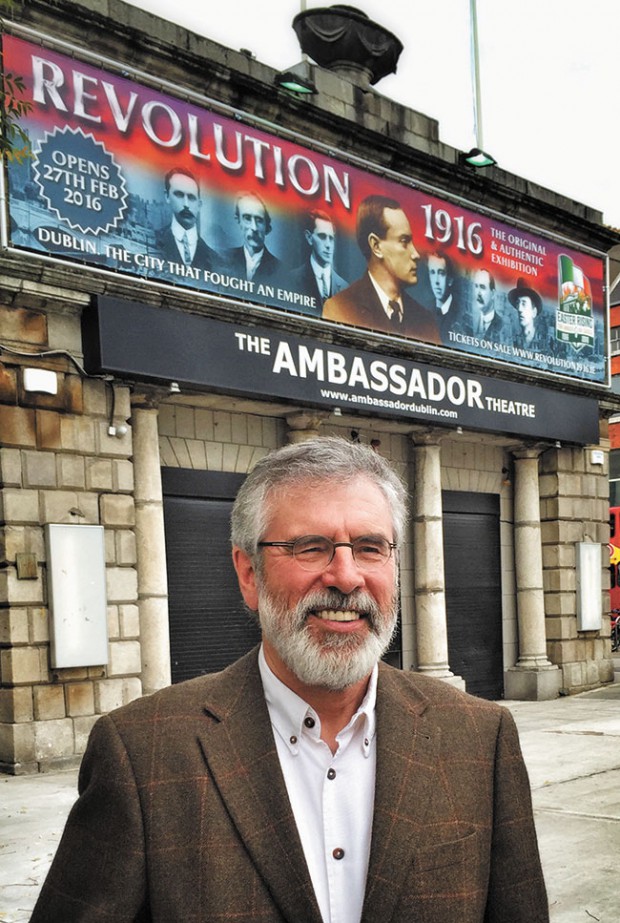 'The Rising 2016 Son et Lumiere' over five nights on the actual anniversary of the Rising
THE planning and operation of Sinn Féin's ambitious 2016 programme continues apace with the signage for "Revolution 1916, The Original and Authentic Exhibition" going up on the Ambassador Theatre on Dublin's O'Connell Street and already attracting huge attention as preparations for staging the exhibition begin onsite.
A request to Communications Minister Alex White for permission to use the facade of the GPO to stage "The Rising 2016 Son et Lumiere" over five nights on the actual anniversary of the Rising resulted in speculation in the Irish Times that permission was to be denied ahead of any official statement.
This led to an exchange in the Dáil between Aengus Ó Snodaigh TD (Sinn Féin National Commemorations Chairperson)  and Minister White, who denied any responsibility for the GPO.
But Bartle D'Arcy, Sinn Féin National Programme Co-ordinator for Centenaries Commemorations, said that the party had been in touch with An Post since last February.
"We have, on their instruction, met with the Office of Public Works and followed the advice from Dublin City Council Events Section to meet the Government Ireland 2016 team, who don't have anything planned for these dates," Bartle explained.
"To begin the planning process on this large-scale event, Dublin City Council required a letter from 'the Building' – which is the remit of the Communications Minister."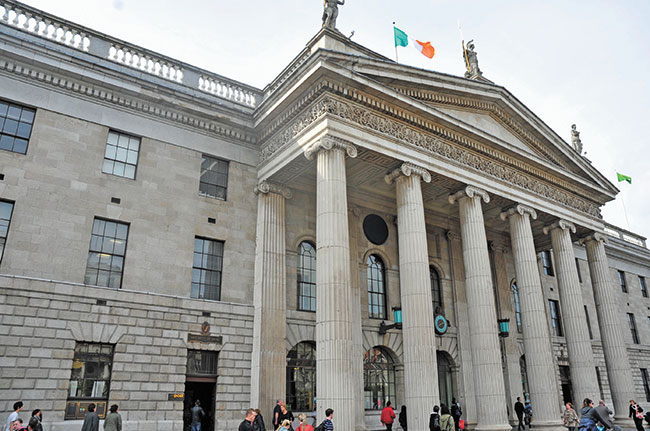 •  Government moves against Sinn Féin commemorative plans for GPO
Now he has received a letter from An Post refusing the use of the GPO "which we are querying because this was not their position last February".
He added:
"This event was head and shoulders above anything in the state programme with an imaginative and innovative use of the GPO as a backdrop to telling the story of the 1916 Rising using modern sound and light technology. 
"It is fully funded and designed to be a free event for the people of Ireland and visitors from abroad to witness on O'Connell Street over five nights in 2016 a tribute to the historic events that occurred there one hundred years ago."
Aengus Ó Snodaigh said:
"It would promote Dublin and Ireland for tourism purposes in this unique centenary year and I hope the Communications Minister would see sense and not play politics with it."