1 September 2015 Edition
I nDíl Chuimhne agus Comhbhrón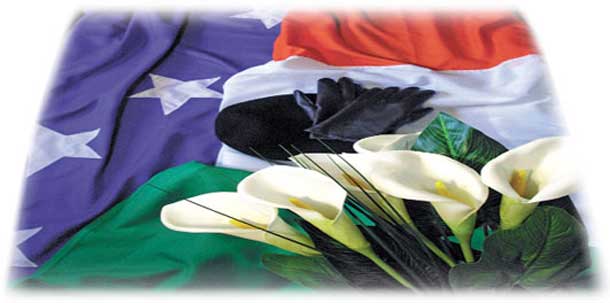 Life springs from death and from the graves of patriot men and women spring living nations – Pádraig Pearse
I nDíl Chuimhne
1 September 1973: Volunteer Anne Marie PETTICREW, Cumann na mBan, Belfast.
4 September 1970: Volunteer Michael KANE, Belfast Brigade, 3rd Battalion.
9 September 1973: Volunteer Francis DODDS, Long Kesh.
9 September 1985: Volunteer Raymond McLAUGHLIN, Donegal Brigade.
12 September 1989: Volunteer Seamus TWOMEY, GHQ Staff.
14 September 1986: Volunteer Jim McKERNAN, Belfast Brigade, 1st Battalion.
16 September 1991: Bernard O'HAGAN, Sinn Féin.
17 September 1972: Volunteer Michael QUIGLEY, Derry Brigade.
20 September 1972: Fian Joseph McCOMISKEY, Fianna Éireann.
22 September 1973: Volunteer James BRYSON, Belfast Brigade, 2nd Battalion.
23 September 1996: Volunteer Diarmuid O'NEILL, England.
29 September 1972: Volunteer Jimmy QUIGLEY, Belfast Brigade, 2nd Battalion.
Always remembered by the Republican Movement
McGLADE, Charlie. In proud memory of Volunteer Charlie McGlade, who died 17 September 1982. A lifetime of dedication and commitment to the cause of Irish freedom. Always remembered by the Vol Charlie McGlade Sinn Féin Cumann, Drimnagh.
MORROW, Anthony. In proud and loving memory of Anthony 'Dodger' Morrow, who died 29 August 2012. Always remembered le gra mor by wife Mary and the kids, Caoilbhfiona, Bláthraid, Niamh, Oisín and Aoibheann, Dundalk. 
O'HAGAN, Bernard. In proud and loving memory of our friend and comrade Sinn Féin Councillor Bernard O'Hagan, murdered by pro-British forces on 16 September 1991. A true republican, always remembered by the McCusker/McMullan/O'Hagan Sinn Féin Cumann, Swatragh.
Comhbhrón
COOPER. Comhbrón o craoí le clán Leo Cooper a fuair bás le deireanas. Beannacht Dé lena hanam. Tommy agus Áine. 
COOPER. Deepest sympathy to the family of our dear friend Leo Cooper RIP. May he rest in peace. Josephine, Marty and family.
DUGGAN, Mary. In proud and loving memory of Mary Duggan who died on 25 July 2015. "I may die but the Republic of 1916 will never die. Onward to that Republic and the liberation of our people" – Bobby Sands MP. From her sons Michael (Belfast), Pip (County Louth) and Marty (County Donegal).
All notices and obituaries should be sent to [email protected] by Friday 11 September 2015
» Notices  All notices should be sent to: [email protected] at least 14 days in advance of publication date. There is no charge for I nDíl Chuimhne, Comhbhrón etc.
» Imeachtaí   There is a charge of €10 for inserts printed in our Imeachtaí/Events column. You can also get a small or large box advert. Contact: [email protected] for details.