1 September 2015 Edition
Republicans and the reconciliation debate – Seán Oliver
UNCOMFORTABLE CONVERSATIONS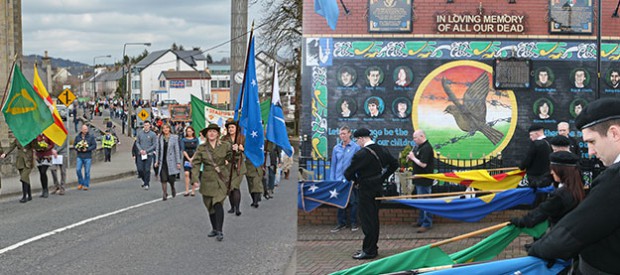 Unionism cannot view a reconciliation debate – and who is in and who is out – through their own prism of what is 'right' and what is 'wrong'
FROM a Presbyterian background in north Belfast, Seán Oliver has been a Sinn Féin activist since the later 1980s. He has held a range of roles at both local and national level in the party and is currently involved in the 'Uncomfortable Conversations' initiative. He sets out some personal views on the need for republicans to be fully involved in the reconciliation debate.
WE are still emerging from a conflict which saw thousands killed, injured, bereaved, traumatised, imprisoned and exiled. Within an area and a population as small as the Six Counties this leaves an intense legacy. While a process to deal with specific legacy issues and victims' needs is required, a process of reconciliation is a society-wide need. 
So what is meant by reconciliation? I recently saw it described as "all of us coming to terms with our contested but commonly experienced past and committing to live together in a new way within the terms of the Good Friday Agreement". All I would add is that includes continuing debate and advocacy on the constitutional issue.
Reconciliation will be difficult for many, as it must involve the most difficult of conversations. But reconciliation cannot be based on preconditions. 
Orange Order member Brian Kennaway's  Uncomfortable Conversations contribution in the August issue of An Phoblacht was long on example after example of republicans "poking unionism in the eye"; selected quotes from Declan Kearney and Gerry Adams; being involved in organising opposition to (a small number of provocative and unwanted) Orange parades; the 'placing' of ex-combatants in the political system as elected reps and advisers; Raymond McCreesh Park; the "removal" of the Union flag from Belfast City Hall.
And Brian concluded with the thoughts of unionist commentator Alex Kane: "If Sinn Fein clings to the belief that the IRA's armed campaign was always justified and remains justifiable then, in my opinion, there can never be a process of reconciliation between Sinn Féin and political unionism."
All of this, and a lack of repentance and remorse from republicans for past actions, apparently means that our clear desire for a process of reconciliation cannot be taken seriously.
Unionism cannot view a reconciliation debate – and who is in and who is out – through their own prism of what is 'right' and what is 'wrong'.
Our honouring of the Hunger Strikers and the republican patriot dead is of equal legitimacy to those who honour the British Army and local state forces.
Our advocacy and campaigning for Irish unity is of equal legitimacy to those who argue to remain within the Union. 
Republicans cannot be made to stand in the corridor like naughty schoolboys and schoolgirls while those in the big room talk of reconciliation.
We do not seek to 'lead' or 'run' the reconciliation debate. Our Uncomfortable Conversations initiative is a genuine attempt by us to open up another strand to what should be a debate happening everywhere. It is not 'our' debate but there is no logic to those who would seek to exclude republicans from reconciliation on the basis of past actions.
And we know reconciliation will be challenging for republicans.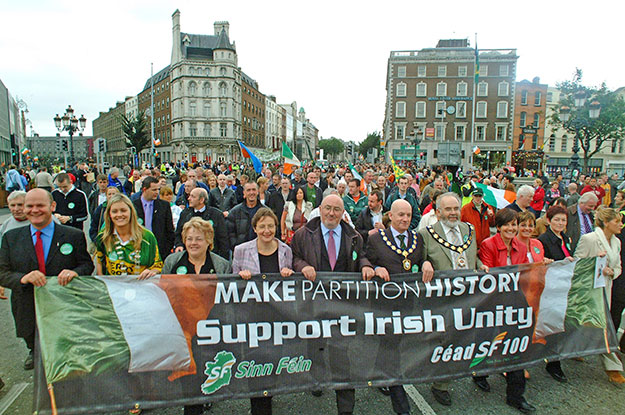 • Our advocacy and campaigning for Irish unity is of equal legitimacy to those who argue to remain within the Union
We can and will acknowledge the human cost of IRA actions. Conversations will happen face to face with those bereaved and traumatised. But what of Brian Kennaway's concepts of 'repentance' and 'remorse' for republicans who defend the legitimacy of the IRA campaign? Are these elements required in a reconciliation process as part of conflict resolution? To many republicans they bring back Biblical echoes of 'sackcloth and ashes'. 
But, in working through all this, a momentum needs to be maintained. The conversations need to continue. The process must happen at all levels. 
And I believe it is. In the conversations with those unionists brave enough to walk into a Sinn Fein advice centre to ask for assistance. In our discussions with groups from across civic society on issues of austerity. 
Mitchel McLaughlin's recent actions as Speaker of the Assembly – but clearly also as a Sinn Féin MLA – in acknowledging the sacrifice of the young Irishmen who died in British uniforms in the First World War shows what can be done. His actions, and those of our mayors, are not something with which republicans should be uncomfortable. Acknowledging what is important to others is about respect, but it does not alter our own political analysis – of the First World War as an imperialist adventure or our view of the record of the British Army in Ireland and further afield.
Many within republicanism are exasperated at the absence of any reciprocation from political unionism to what republicans are doing to advance reconciliation, as indeed are some of those with whom we are engaged in dialogue. 
A reason for republicans to stand back? To slow down seeking out those in the unionist and Protestant communities who are up for talking? No. 
Maybe political unionism will not engage (not now anyway). But republicans should continue to pursue dialogue with as many sections of society as possible as we seek to build trust and understanding in  a process based on equality and respect for all at the table.