1 September 2015 Edition
1916 centenary drive for Sinn Féin National Draw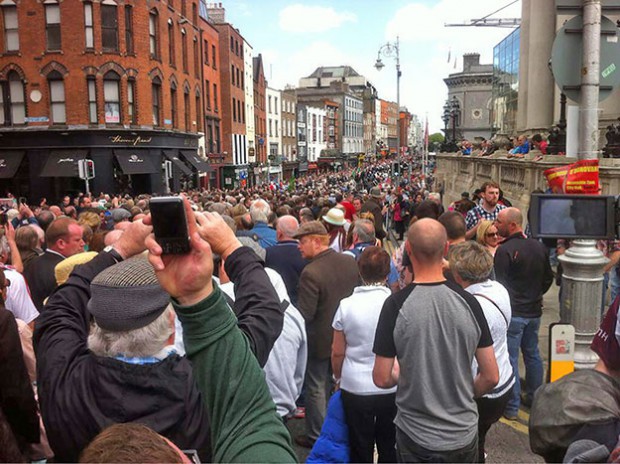 Let's make this year's Sinn Féin National Draw the biggest and best yet.
THE O'Donovan Rossa Funeral re-enactment Commemoration staged by Sinn Féin was such a success that even the Irish Independent group appropriated photographs of the inspirational and colourful event to illustrate reports of the state's lacklustre ceremony and make it look better.
The spectacle that captured the public's attention in the busy streets of Dublin city centre on a Saturday afternoon was due to two things: the enthusiastic participation of all the people involved and the organisation behind it – supported by funds raised by the Sinn Féin National Draw.
With an extensive calendar of similar imaginative events marking the centenary of the 1916 Easter Rising planned for the coming months and 2016, Sinn Féin's National Finance Committee is making a special appeal to members, supporters and friends. We are asking you to give an added impetus to this year's National Draw and to increase areas' ticket sales to a wider audience that is clearly receptive to the hopes and aspirations contained in the Proclamation and the message of the 1916 Rising.
The upcoming elections across Ireland will also require funds to mount what could be the most serious challenge in decades to the stale politics of the Establishment parties and start to build the Republic worthy of the name and the ideals that the men and women of 1916 and subsequent generations gave their lives for.
Let's make this year's Sinn Féin National Draw the biggest and best yet.