1 June 2015 Edition
Joe McKenny, County Down & Dublin
Fógraí Bháis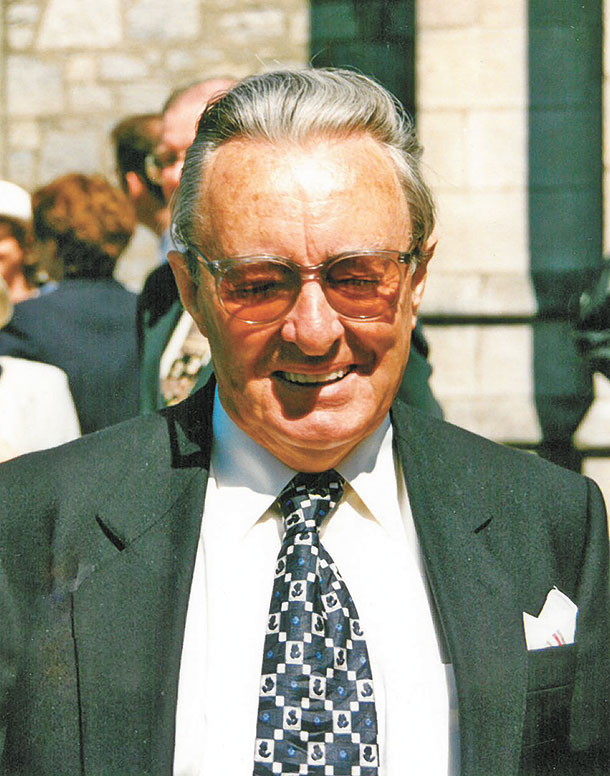 "I might not see a united Ireland in my life time but I'm glad I tried to bring it about. I support the Peace Process. It is undoubtedly the way ahead. Now is the time for politics."
REPUBLICANS, political ex-prisoners and Sinn Féin activists from across Ireland joined with the family and friends of Joe McKenny in Artane in Dublin on Friday morning to bid farewell to the lifelong republican and former IRA Volunteer who served 14 years as a POW in both Long Kesh and England.
A guard of honour which included republican former prisoners – many of whom served time with Joe in England – accompanied his remains at Fingal Cemetery after a funeral service at Our Lady of Mercy Church in Artane.
Originally from the town of Dromara, County Down, Joe was born in 1927 and grew up in a family steeped in republican tradition. Both his mother Mary and father James were Volunteers in the local battalion of the Irish Republican Army.
Joe joined the IRA in the 1950s after witnessing first-hand the sectarian repression of the one-party northern state where Catholics and nationalists were treated as second-class citizens.
One of his enduring memories from childhood was encountering unionist neighbours on the street at night who harassed him while brandishing weapons as part of the notorious sectarian 'B-Specials' militia.
Suffering from illness, Joe was unable to join the IRA's Operation Harvest of 1956 to 1962, but the frenetic events of the Civil Rights campaign and the repression of the Orange state in the late 1960s and early 1970s propelled him into full-time republican activism.
After meeting IRA Chief of Staff Seán Mac Stíofáin, Joe set about organising the IRA in the mid-Down area. Arrested in 1972, he spent three years in Long Kesh after being convicted of possession of firearms. When released he moved to Dublin and immediately reported back to the IRA there.
In 1986, while travelling in the North he was arrested again. He was flown to Paddington Green police station in England where police offered him a 'deal' to reveal details of IRA supply lines into Britain.
Joe dismissed the offer and was charged with providing materials to IRA units based in Britain. The evidence relied on a single piece of paper found alongside a timing-device which the British claimed was written by Joe. Sentencing him to 16 years in prison, the judge described him as "extremely dangerous and dedicated".
Joe remained in an English prison until the Peace Process in December 1996 when he was transferred to Portlaoise prison, and finally released in January 1997 – aged 70.
Speaking to An Phoblacht following his releaseon his time in prison, Joe said:
"I was determined to come out alive. If you don't have that attitude you go under. You either lie down or do something about it. I did something about it. I'm dammed if I'd let them beat me", he said.
Joe continued:
"I did my time one day at a time. I don't regret one minute of what I have done with my life. I'd do it all again. Only I'd like to think I'd be more productive, more effective.
"I might not see a united Ireland in my life time but I'm glad I tried to bring it about. I support the Peace Process. It is undoubtedly the way ahead. Now is the time for politics."