4 May 2015 Edition
Running for freedom
Sinn Féin adviser Mark Mullan reports back on competing in the testing but rewarding Palestine Marathon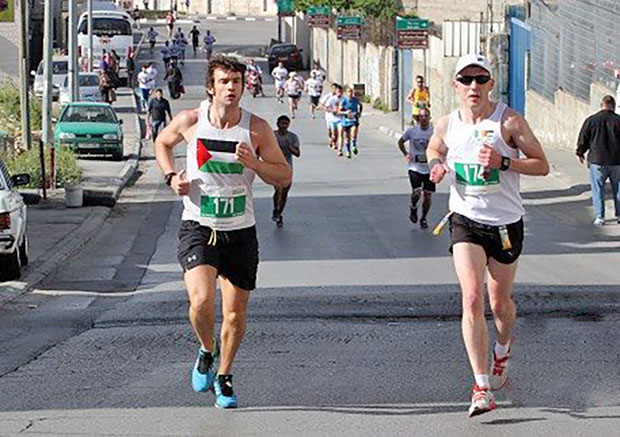 Given the ongoing tragedy in Gaza, it is fitting that the Palestine Marathon was won by Gazan athlete Nader al-Masri, whose home was destroyed in last year's Israeli onslaught
IF EVER there was a race that lived up to the old sporting adage about taking part being the important bit, it's the Palestine Marathon.
It's a race like no other on the planet. All 3,000-plus runners toeing the line on race day were doing so in solidarity with the Palestinian people and the rights they are denied as a result of the illegal Israeli occupation of their country.
The race route itself encapsulates the restrictions which are part of everyday life for Palestinians. 
There simply isn't a 26-mile loop available without having to cross Israeli checkpoints, so runners face four loops of the same stretch which takes them from the Church of the Nativity (considered the birthplace of Jesus Christ) down Bethlehem's main avenue, alongside the Israeli 'Apartheid Wall' and through two refugee camps. It is an extremely challenging course but what better way to highlight the restrictions faced by Palestinians.
"Wherever you go in Palestine, you face a checkpoint and a crazy Israeli soldier preventing people from moving," says General Jabril Rajub, Minister for Sport and Youth in Palestine. "This marathon sends a peaceful, non-violent message to the international community about Palestine's suffering. And it shows Palestinians that they are not alone, that they have the support of the international community. I believe the impact of this event is huge."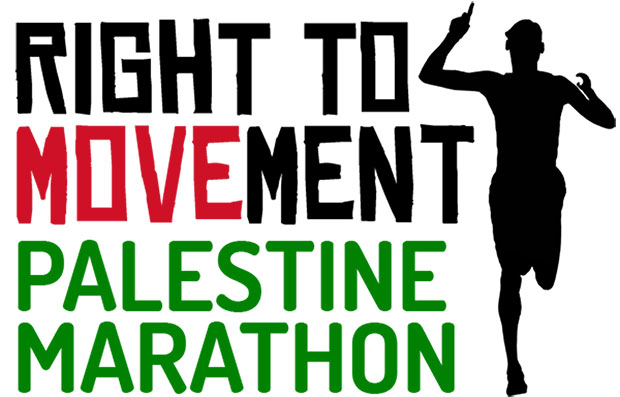 I was privileged to be part of a hardy group of Irish activists taking part this year along with my fellow Derrymen Liam McConway, Dean Power, Ryan Moore and honorary Derryman Dave Sheeran.
And while the 28C heat and seemingly endless hills (I'll never whinge about the Derry Marathon again) mean it is probably the most challenging race I'll ever run, it was also the most rewarding by some distance.
Hebron, in particular, is something that has to be seen to be believed. It shows the cold, brutal apartheid in all its ugliness and should stand as a mark of shame to the entire international community that this is able to happen on the fringes of 21st century Europe.
South Africans have said that the apartheid regime in Hebron is worse than anything endured in their country and it's easy to see why. A Zionist settlement, surrounded by a ring of steel, was erected in the centre of this historic Palestinian city, severing trade and family links which had endured since biblical times.
We meet a Palestinian family who, just days before, had caught a group of settlers trying to put poison in their rooftop water tank. They reported this attempted murder to the Israeli police but weren't expecting anything to come of it, bar more harassment and attempts to force them from their home, alive or dead.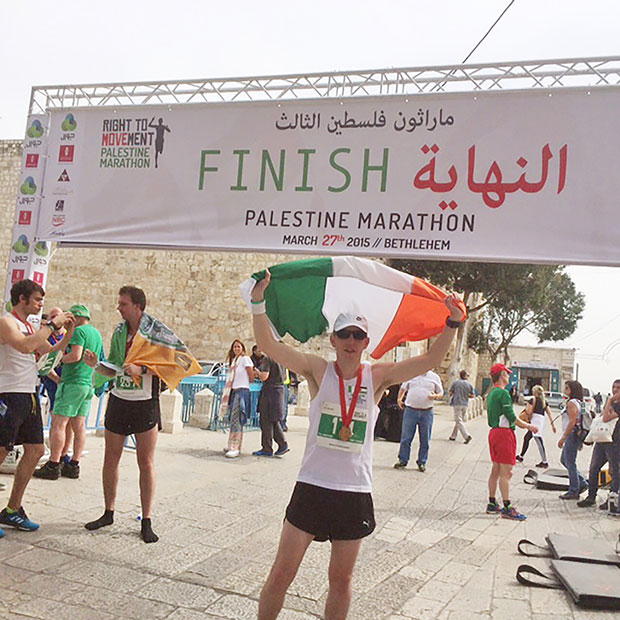 • Mark Mullan at the Palestine Marathon finish line
We also met a trader trying to eke out a living from a family stall in the Old City, a stall which had belonged to his father and grandfather before him. He explains how he had lived in England during the 1980s and had been greatly inspired by "that great man Bobby Sands". Now he spends his days trying to make a living from his tiny stall in the bowels of the old city as rubbish, urine and excrement routinely rain down from the Israeli Army watchtowers overhead. But he is determined not to be broken. "They want to force us out," he says. "But we will not go. This is my family's home and has been for generations."
It is the most simple act of defiance – existence is resistance.
Throughout Hebron there are streets and areas where Arabs simply are not permitted to enter or they face arrest and possible indefinite incarceration under Israel's draconian laws.
As foreigners, we were permitted to walk through the settlement but our Palestinian guide was not. It was an eerie and genuinely frightening experience as we were repeatedly stopped and questioned by heavily-armed Israeli soldiers who made it clear they did not appreciate our presence.
The situation in Gaza is even worse. We couldn't travel there because of the ongoing blockade but part of the reason we decided to make this trip was to raise funds for the 'Irish in Gaza' charity set up by Mayo couple Derek and Jenny Graham, who are doing fantastic work in that stricken enclave.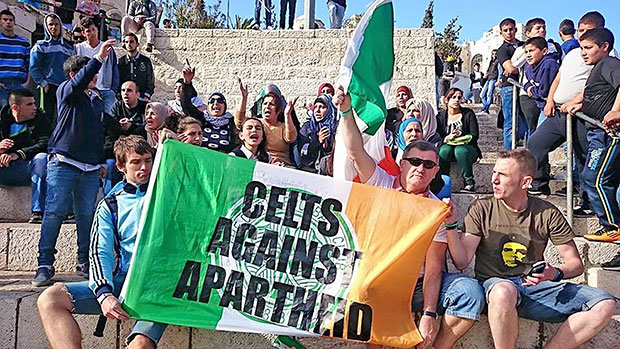 •  Attending the Palestinian Land Day protest in Jerusalem
Given the ongoing tragedy in Gaza, it is fitting that the Palestine Marathon was won by Gazan athlete Nader al-Masri, whose home was destroyed in last year's Israeli onslaught. Masri, one of four Palestinian athletes to compete in the 2008 Olympic Games in Beijing, was competing in the marathon for the first time as Israeli authorities denied him permits to leave Gaza in the last two years.
For my part, I managed to finish in fourth position which means I'll probably have to have another tilt at a podium place next year. But at least I have that luxury. 
"I can't talk about my plans for the future, training and competitions," says al-Masri after his triuimph. "I don't know when they'll let me go out again."
To support Irish in Gaza, log onto irishingaza.wordpress.com