4 May 2015 Edition
Veterans For Peace – Binding the wounds of war
IRA and British Army former combatants meet in London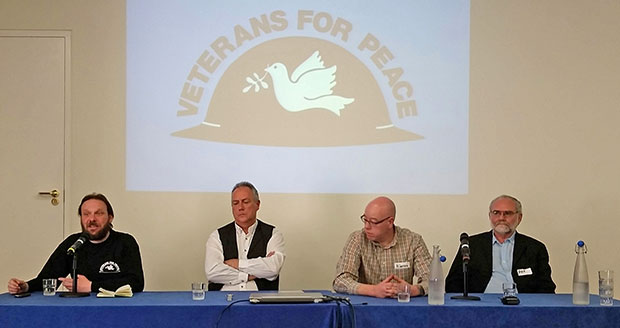 Particularly when those doing the talking are people who were actually involved 'at the sharp end' it's clear there is no alternative to engagement if we are serious about creating a new society
Séanna Walsh is a former Officer Commanding the IRA prisoners in Long Kesh and was the man chosen by the IRA leadership to read its 2005 video statement announcing the end of the military campaign.
Pat Magee was jailed for 'The Brighton Bomb', which almost wiped out the British Cabinet and Prime Minister Margaret Thatcher in 1984. With Jo Berry, whose father Sir Anthony Berry had been killed, along with four others, in the IRA's attack on the Grand Hotel, Pat leads 'Building Bridges for Peace' "a non-profit organisation promoting peace and conflict resolution throughout the world".
IT'S MY BIRTHDAY TODAY but instead of going out celebrating I'm returning from a very interesting Q&A session I attended along with a former comrade, Pat Magee. It was at a conference organised by a group called 'Veterans For Peace'. We were invited to London to address this group of British former soldiers and engage with them about our lives during the course of the conflict in Ireland, about our motivations in taking up arms against the Orange state, and Britain's interference in Ireland but also, crucially, about our hopes and efforts today to help bind the wounds of war and create an Irish national democracy.
People would be fairly familiar with the work of republicans, particularly the initiative headed-up by Sinn Féin's Chair, Declan Kearney, 'Uncomfortable Conversations' (which, coincidentally in this issue, feature a British Army former combatant who is a member of Veterans for Peace, Glenn Bradley). There is a whole range of engagements taking place across the country involving former enemies and protagonists sitting down around tables, attempting to rebuild relationships and to try to rebuild and reawaken links long lost or buried during the long war.
At the heart of all this, I have to admit to having selfish interests in the work that I do. I am determined that the life of conflict and prisons that my generation experienced will not be the life that future generations experience. It will not be the life our children have.
The experience of engaging former enemies can be quite challenging and indeed heated. Some comrades and former enemies simply can not take that step. Yet particularly when those doing the talking are people who were actually involved 'at the sharp end' it's clear there is no alternative to engagement if we are serious about creating a new society.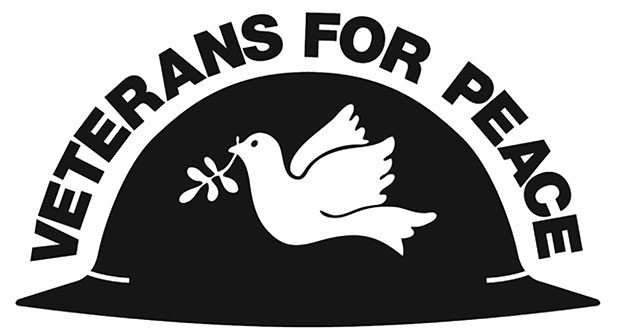 The stories related on Saturday recalled on the one hand young men drawn into a conflict with our community on the basis of the opportunity (a lie?) to improve their life chances with a steady job, the offer of a trade and foreign travel, and on the other hand young men taking a decision to oppose with arms the daily oppression witnessed and experienced on the streets of their own cities, towns and villages.
There were, of course, challenging questions for republicans about the alternatives to armed resistance, the immense lack of trust, sometimes hatred, that a section of unionism has for all things Irish and of course why did it have to take so long? The most important thing though is that another stream of dialogue has opened up with republicans and British former soldiers acknowledging each other's humanity and hopes for a better future.
The next step has to be here in Belfast when these former oppressors speak to the communities they used to hate/fear/patrol.
Watch this space.