4 May 2015 Edition
Kathleen Funchion challenges Establishment favourites
Carlow/Kilkenny by-election, 22 May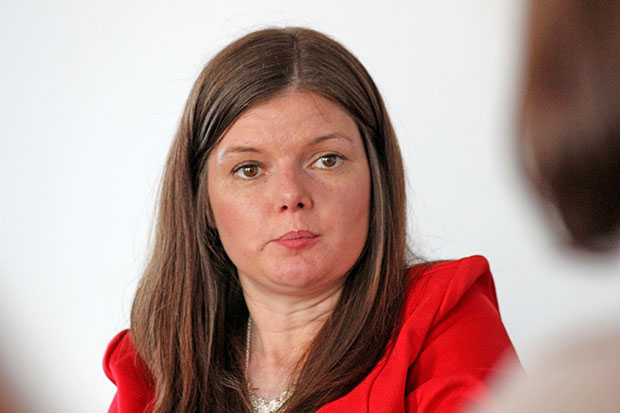 'I'll be taking Phil Hogan's seat for all those people who want Fine Gael, Fianna Fáil and Labour to sit up and listen'
KATHLEEN FUNCHION says that a Sinn Féin candidate taking former Fine Gael Environment Minister Phil Hogan's Dáil seat in the Carlow/Kilkenny by-election would send a clear message to Fine Gael/Labour – and Fianna Fáil – that people want change.
Phil Hogan's seat became vacant when he was made European Commissioner for Agriculture after driving through the water charges tax for Fine Gael and Labour first mooted by Fianna Fáil.
Bookmakers Paddy Power have Fianna Fáil as odds-on favourite to take the seat, with Fine Gael second and Sinn Féin the clear challenger to the Establishment candidates but the Kilkenny councillor says that a huge upset is on the cards if people get out and vote Sinn Féin.
She says that as a young woman, a young mother raising two young boys, and someone who works with SIPTU as a workers' rights advocate, the current crop of TDs for Carlow/Kilkenny "don't represent me or people like me – people who wake up in the morning worrying about bills, paying rent or electricity, whether they can keep up the mortgage and a roof over our heads, cuts to the bus services and post offices".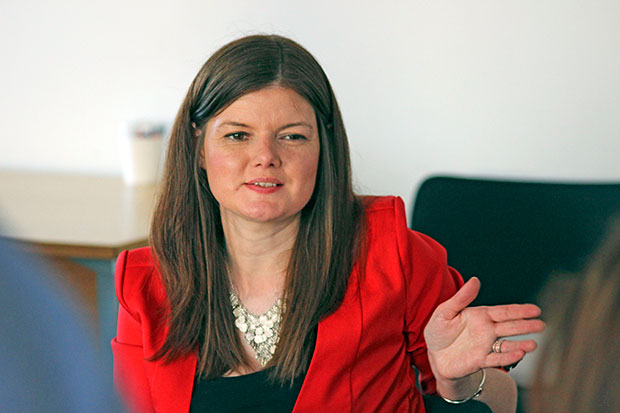 Kathleen tells An Phoblacht:
"I want to show people that things can be different and that we can change things. We can have a fair recovery.
"I can take Phil Hogan's seat – and I won't be taking it just for Sinn Féin; I'll be taking it for all those people who want the Fine Gael/Labour Government and the Fianna Fáil Government before them to sit up and listen. People want change."
She bristles at the thought that Fianna Fáil might take the seat from Fine Gael.
"The Fianna Fáil candidate was part of the Fianna Fáil Government from 2007 to 2011 and stood over water charges and austerity measures so there's no difference there – there's still not much difference between Fianna Fáil and Fine Gael."
Kathleen says that she can understand the disillusionment people feel with politics but she and her team are working hard to turn that apathy into action.
"I know where people are coming from when they say they're tired of all the shenanigans and the Golden Circles, etc, but we've got to convince people that staying silent only encourages the people in power pulling strokes. Voting Sinn Féin in huge numbers will make them sit up and take notice. Carlow/Kilkenny can make news by causing an upset."