1 April 2015 Edition
Lily McSheffrey, Derry City
Fógraí Bháis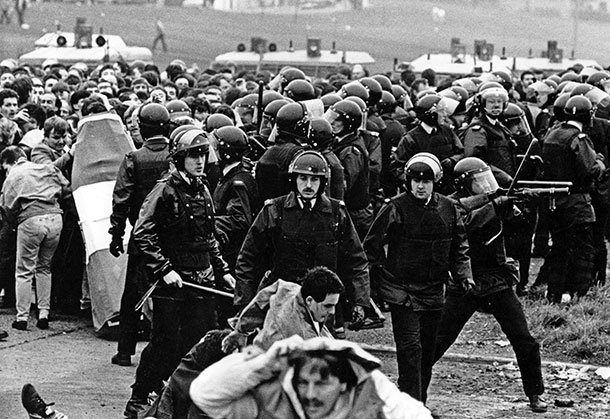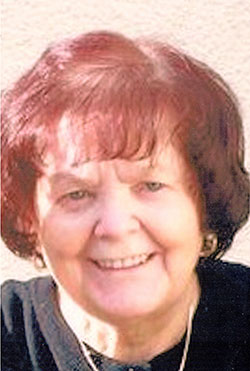 LILY was born into a family of eight in April 1936 and raised in Anne Street in the Brandywell area of Derry. She married Charlie in 1956 and they had five sons: Edward, Neil, Martin, Patrick and Seán Paul.
Times were tough for many families in this city and they had to go to England to get work but the McSheffreys came back to Ireland just as the conflict started to take hold.
Charlie spent two periods of internment in the 1970s and a period on remand in Crumlin Road Jail. Lily's home became a target for constant raids and harassment from the RUC and British Army yet they never wavered in their support for the Republican Movement.
Lily was a stalwart in her support for the IRA and, on 28 November 1972, tragedy was to visit the McSheffrey home when two IRA Volunteers, John Brady and Jimmy Carr, were killed in an accidental explosion as they prepared to go out on an operation and one of Lily's own children was also injured. Lily had to go on the run for a number of weeks after this incident and was looked after by friends and family, to whom she always was grateful for their support.
Sadly, Lily and Charlie were to lose their eldest son during the course of the conflict when Edward and his comrade, Volunteer Paddy Deery, were killed in an accidental explosion in Creggan. Who could forget the scenes at the funeral as the RUC attacked the cortege and toppled Eddie's coffin? (above)
In recent years, Lily suffered greatly with illness but Charlie and the children always made sure Lily got the best care possible. Sadly, Lily lost her final battle on 28 January when she passed away, surrounded by her family.
The crowds of people who travelled from near and far to the wake showed the high regard Lily was held in.
We all know only too well the contribution the women from this city have made to struggle for Irish unity .
Lily McSheffrey has now joined the ranks of all those brave women who have gone before us in the Republican Movement in Derry, and republicans everywhere extend their sincere condolences to Charlie, children and the extended family.
By Dale Moore