1 April 2015 Edition
Patsy McGarvey, Castlederg
Fógraí Bháis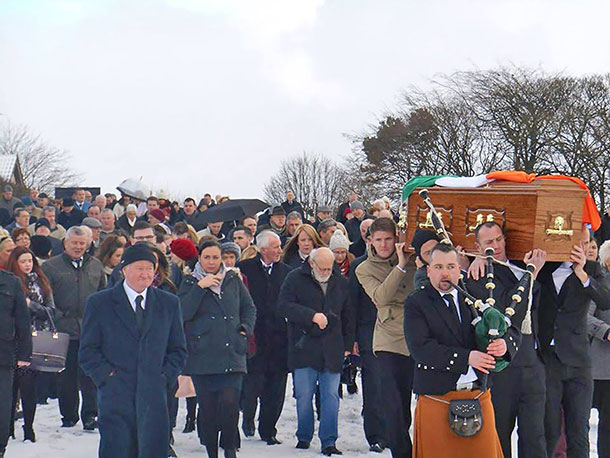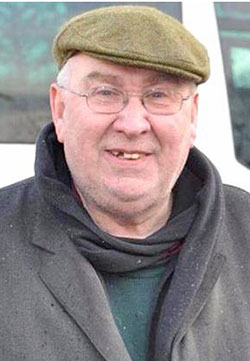 REPUBLICANS throughout Ireland and further afield have been shocked and saddened at the death of Castlederg Sinn Féin activist Patsy McGarvey.
Patsy was a strong and deeply committed republican who chaired his local Sinn Féin cumann in Castlederg for several years and was a consistent An Phoblacht seller every month.
In 2010, Patsy was honored by West Tyrone Sinn Féin for his significant role in the republican struggle, enduring many sacrifices along the way, but always remaining resilient and steadfast. It was a testimony to Patsy's dedication and commitment down through the years.
West Tyrone MP Pat Doherty said the deep personal loss felt by Patsy's immediate family "is shared by so many people, such was the esteem in which Patsy was held not only in his beloved Castlederg but far beyond; not only amongst republicans but right across the political spectrum.
"Sinn Féin has lost an esteemed comrade and friend and I will miss Patsy being involved in my upcoming election campaign."
Sinn Féin President Gerry Adams TD described Patsy as "a great patriot" and spoke of Patsy giving him one of his beloved black caps.
Patsy was described as a real "character" who knew people in every corner of Ireland and further afield.
In a final tribute at Patsy's funeral which was attended by hundreds, local singer Frankie Devine gave a powerful and moving rendition of one of Patsy's favorite songs Joe McDonnell.
The Harvey/McGlynn/Connolly/McHugh Sinn Féin Cumann in Castlederg would like to express our deepest condolences to Patsy's wife Patricia, sons Peter and Paul and daughter Lisa at this extremely difficult time.
Big Patsy will be a massive loss to Sinn Féin in Castlederg and we will miss him dearly. We would ask that your thoughts and prayers go to the McGarvey family at this time.
By Grace McDermott