1 April 2015 Edition
Needs of abuse victims should be above party politics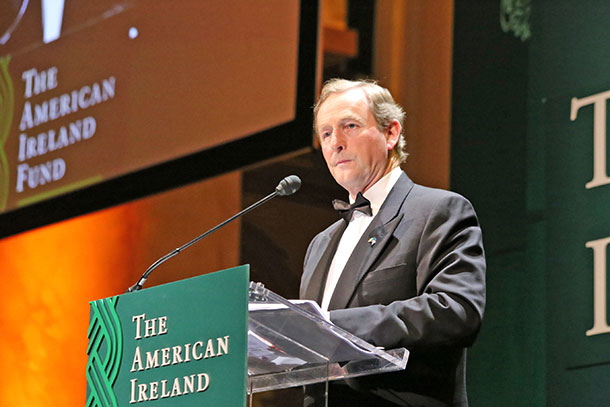 There is a clear mandatory responsibility for anyone with any information regarding abuse to come forward to the relevant authorities, North or South
CRIMES of sexual abuse against anyone – children or adults, women or men – are appalling crimes that should be dealt with by the appropriate authorities. Victims should be provided with all the necessary supports by expert agencies; allegations should be handled by the police and rigorously investigated. 
This is too serious an issue to be used by Sinn Féin's opponents for scoring points in the Dáil or the Assembly, in the print or broadcast media, or online. 
Addressing the needs of victims of abuse should be above party politics and grandstanding by ambitious politicians bandying about allegations.
Comments by Enda Kenny in the United States during the St Patrick's Day celebrations were reprehensible politicking that sullied the position of An Taoiseach. Enda Kenny called on Gerry Adams to go to the Garda with any information he had on sexual abuse, knowing full well that the Sinn Féin leader had already done this.
The Taoiseach's government has failed to put together an all-island sex offenders register.
His Fine Gael/Labour Government is cutting funding and resources to Rape Crisis Centres and victim advocacy groups.
In November, Martin McGuinness, the deputy First Minister of the North's Executive, proposed a victim-centred approach to deal with the issue of abuse, one which would be anchored in the North-South Ministerial Council.
Underpinning the initiative are three key elements:
Supporting victims of abuse in all communities;
Ensuring greater access to counselling and other supports for victims;
Facilitating victims and survivors in accessing the justice system and making official complaints.
Martin McGuinness first wrote to the Taoiseach with the proposal in November. The Fine Gael/Labour Government have professed that this is a matter of urgency, necessitating emergency debates in the Dáil and ministers and TDs rushing to the media to demonstrate their concern.
Martin McGuinness's letter lay unanswered on the Taoiseach's desk. Despite the deputy First Minister's initiative being publicised by the media, the days and weeks went by with no reply.
Martin McGuinness considered it a matter of importance and urgency. He wrote again in the following weeks. Still no reply. Martin McGuinness wrote yet again.
Three letters and four months later, An Taoiseach eventually wrote back. A first meeting is being arranged. In those 16 wasted weeks, important groundwork could have been done and and an all-island system established.
• Martin McGuinness – initiative
Sinn Féin's priority is to support victims of abuse, whether that abuse is historical or contemporary.
There is a clear mandatory responsibility  for anyone  with any information regarding abuse to come forward to the relevant authorities, North or South. 
The only way for victims to get justice is through the criminal justice system and other statutory agencies. 
Victims need to be supported and perpetrators need to be brought before the courts.
Sinn Féin is unequivocal in that.