12 January 2015 Edition
Niall Vallely, Newry/Armagh
Fógraí Bháis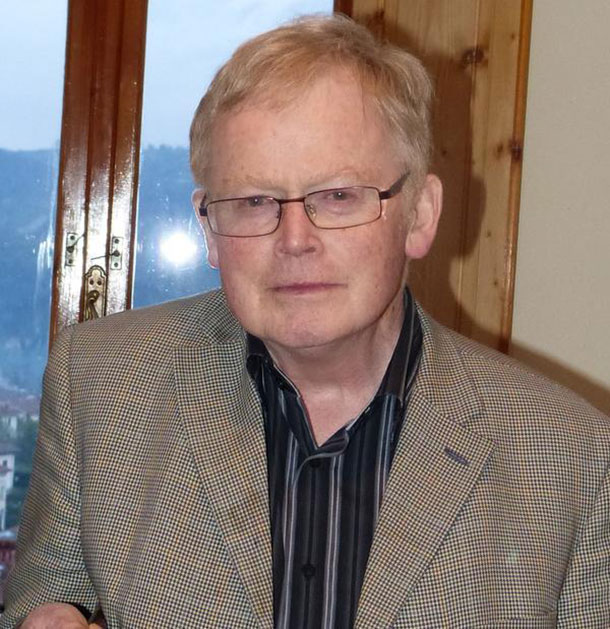 It's easy to be a young radical but there is something compelling about older radicals, about those who keep the faith but who also move with the times
NIALL VALLELY was an idealist, an activist, a family man, a musician.
Coming so quickly after the death of his beloved wife Úna, Niall's passing on 14 December came during a very difficult period for the entire family.
From his time in People's Democracy, almost half a century ago, through the Civil Rights movement and to Sinn Féin, Niall had a boundless energy, an openness and warmth that made him instantly likeable. And he loved his politics.
It's easy to be a young radical but there is something compelling about older radicals, about those who keep the faith but who also move with the times. That was Niall – an anti-imperialist who lived in the real world. He was an idealist and a pragmatist whose political views were shaped in the 1960s but never trapped in the 1960s.
He lived his politics every day. It was in his blood.
In so many campaigns over the years he handed out leaflets, talked to people on the doorstep or outside the shopping centre, wrote letters to the newspapers, articles for local news-sheets, and speeches for candidates and for himself.
He travelled the length and breadth of Ireland, helping to get Shinners elected, including this Shinner a few miles down the road in Louth.
His contribution in the debate on policing at the Special Sinn Féin Ard Fheis in 2007 is fondly remembered. The chair had great difficulty in trying to get Niall to stop talking. He knew the importance and the historic nature of that Ard Fheis.
I knew him both personally and politically for a long time. We were both active in the Civil Rights movement in the 1960s.
August 1969 was a particular tipping point for the Civil Rights movement and for the North. One event had a particularly deep impact on Niall.
He and others had organised a civil rights meeting in Armagh in solidarity with people in Derry's Bogside, under siege from the RUC and B-Specials.
After the Armagh meeting the B-Specials opened fire, killing John Gallagher, a father of three, and wounding two others.
The B-Specials all claimed not to have fired but this was dismissed by the Scarman Tribunal, which concluded that the B-Specials had "no justification for firing into the crowd".
Through all of what was to come in his life afterwards, the deep sense of injustice, pain and anger Niall felt from the murder of John Gallagher never left him.
Niall also told about an incident in Armagh in the early 1970s when he was beaten unconscious by a loyalist mob and his heart stopped and for a few minutes he was dead. As he told it, he was the only man who fought for Ireland, who died for Ireland, and who came alive again for Ireland! Humour was very important to Niall.
To you Eimear, Niall and Ruairí, to Nico; to Niall's grandchildren Saoirse, Maebh and Roisin; and to his siblings Brian, Dara, Mairé and Lorainne, I want to extend my own personal condolences and those of Sinn Féin at your loss.
By Gerry Adams