1 October 2014 Edition
Taking the point – and the pint

The relationship between players and alcohol is a complex one
IT IS IRONIC in the light of Tipperary's heroic performance in the epic that was the drawn hurling final to recall that in the wake of their defeat by Limerick in June they were about as popular as a pangolin at a termite convention.
The reason for that was not so much the actual defeat (although Limerick are still considered by some Tipp aficionados to be maybe on the same par as Westmeath or Laois) as the fact that some of the Tipp players were spotted on the June Bank Holiday Monday having a few jars together in Thurles.
Even though Tipperary's next match, a first round qualifier which they won handsomely against Galway, was not for another month, the lads having a drink (presumably with the knowledge and approval of Eamon O'Shea) was cited as evidence of their "not giving a damn". Some even constructed lurid tales of them having gone on the batter after training matches leading up to the Limerick game. They did not, of course.
Another irony is that not a small number of those who were criticising the players would feel it a great imposition if they were to be denied the time and space to have seven or eight pints before taking their place on the terraces or in the stand to watch and judge the same players who they would deny a momentary lapse in temperance during what to all intents and purposes is now a year-round slog of hard training combined with work or college.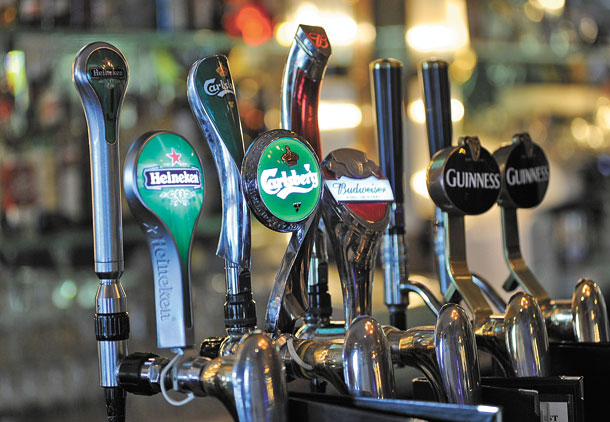 The relationship between the GAA and alcohol, and indeed players and alcohol, is a complex one.
Former Uachtarán Mick Loftus boycotted All-Ireland hurling finals for 15 years because of the sponsorship by Guinness of the championship. He believed that it was wrong that an alcohol company should be associated with sport. Of course, the GAA is not unique in that regard. There is the Heineken Cup; Carling used to sponsor the English Premier League; and Brazil had to change its law on the sale of alcohol in stadiums because Budweiser is the "Official Beer of the World Cup".
Loftus's opposition to Guinness was also based on his knowledge of the level of perceived abuse by GAA players. In fairness, the GAA has been proactive on the issue and has banned the filling of trophies with spirituous liquids and is part of a joint programme with the Health Service Executive to highlight the problem of alcohol and other substance abuse within the association.
Anyone who has played will know that drinking is an integral part of the culture of team sport. Few people go to play a match, have a shower and go home. Not all players drink, of course, and not all players who drink, drink to excess, but the pub or the club bar are central to the life of teams. Inflated egos are gently punctured and bruised ones assuaged in the comradely embrace of team-mates and a few gargles.
Some players, in common with many of the population, drink to the stage where drinking becomes a problem and interferes with their ability to play as well as they might. It would be invidious to name them but all counties have had promising and even outstanding hurlers and footballers whose stars have fallen because of their fondness for the drop.
We also know of former greats whose lives were cut short by their drinking, among them some of the very best.
Nicky Rackard of Wexford was one of those. Perhaps most tragically he had stopped drinking  during Wexford's glory years in the mid-1950s but took it up again after his retirement in 1957, an affliction that was lead to his early death at the age of 53 although he had stopped several years before. Not long before he died, Rackard became one of the first Irish public figures to talk openly about their struggles with alcohol.
And it is not only inter-county players who are beset by the demon. I played with and against chaps over the years who had had a few drinks before a match. I did myself on one occasion. Not for 'Dutch courage' but simply to try and recover some sort of bodily co-ordination! Hurling and vodka do not go well together was the conclusion of that experiment in the life sciences.