1 October 2014 Edition
I nDíl Chuimhne agus Buíochas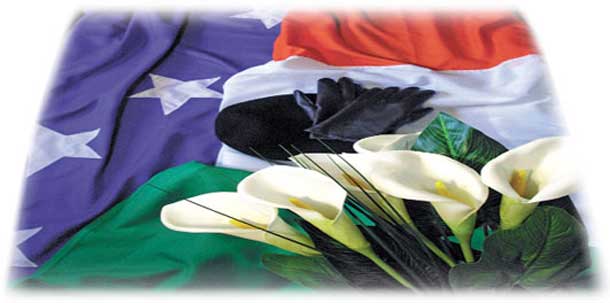 "Life springs from death and from the graves of patriot men and women spring living nations" – Pádraig Pearse
I nDíl Chuimhne
1 October 1977: Seán Ó CONAILL, Sinn Féin (Parkhurst Prison)
1 October 1996: Pat McGEOWN, Sinn Féin
2 October 1971: Volunteer Terence McDERMOTT, Belfast Brigade, 1st Battalion
2 October 1978: Volunteer Pat HARKIN, Derry Brigade
6 October 1972: Volunteer Daniel McAREAVEY, Belfast Brigade, 2nd Battalion
9 October 1976: Noel JENKINSON, Sinn Féin (Leicester Prison)
9 October 1990: Volunteer Dessie GREW, Martin McCAUGHEY, Tyrone Brigade
10 October 1972: Volunteer John DONAGHY, Volunteer Patrick MAGUIRE, Volunteer Joseph McKINNEY, Belfast Brigade, 2nd Battalion
16 October 1972: Volunteer Hugh HERON, Volunteer John Patrick MULLAN, Tyrone Brigade
16 October 1976: Volunteer Paul MARLOWE, Belfast Brigade, 2nd Battalion; Volunteer Frank FITZSIMMONS, Volunteer Joseph SURGENOR, Belfast Brigade, 3rd Battalion
16 October 1992: Sheena CAMPBELL, Sinn Féin
18 October 1974: Volunteer Michael HUGHES, Newry Brigade
23 October 1971: Volunteer Dorothy MAGUIRE, Volunteer Maura MEEHAN, Cumann na mBan, Belfast
23 October 1979: Volunteer Martin McKENNA, Belfast Brigade, 3rd Battalion
23 October 1993: Volunteer Thomas BEGLEY, Belfast Brigade, 3rd Battalion
24 October 1971: Volunteer Martin FORSYTHE, Belfast Brigade, 1st Battalion
25 October 1982: Peter CORRIGAN, Sinn Féin
26 October 1990: Tommy CASEY, Sinn Féin
27 October 1970: Volunteer Peter BLAKE, Volunteer Tom McGOLDRICK, Belfast Brigade, 2nd Battalion
28 October 1976: Máire DRUMM, Sinn Féin
28 October 1987: Volunteer Paddy DEERY, Volunteer Eddie McSHEFFREY, Derry Brigade
30 October 1974: Volunteer Michael MEENAN, Derry Brigade
31 October 1975: Volunteer Seamus McCUSKER, Belfast Brigade, 3rd Battalion.
Always remembered by the Republican Movement.
CLARKE, Michael; PARKER, Ann. In proud and loving memory of Volunteers Ann Parker and Michael Clarke, killed in action, 11 August 1972. Always remembered by Eilish McGettigan.
Buíochas
The Volunteer Charlie McGlade Sinn Féin Cumann, Drimnagh, would like to thank all who participated and supported our commemoration on Saturday 13 September. Special thanks to the Colour Party, the Rising Phoenix RFB, Cllr Críona Ní Dhálaigh, Cllr Greg Kelly, Jim Monaghan, Padraig O'Gibhne, Gypsy Lacey and the Marble Arch Pub.
All notices and obituaries should be sent to [email protected] by Friday 17 October 2014
» Notices  All notices should be sent to: [email protected] at least 14 days in advance of publication date. There is no charge for I nDíl Chuimhne, Comhbhrón etc.
» Imeachtaí   There is a charge of €10 for inserts printed in our Imeachtaí/Events column. You can also get a small or large box advert. Contact: [email protected] for details.