1 October 2014 Edition
Laid-off workers fund revamp, GUE/NGL makes history and Solidarity Khalida Jarrar
This is funded by the European United Left/ Nordic Green Left (GUE/NGL)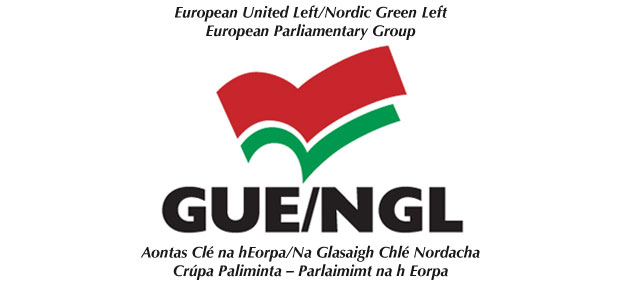 Liadh Ní Riada, Lynn Boylan, Matt Carthy and Martina Anderson are MEPs and members of the GUE/NGL Group in the European Parliament
Fund for laid-off workers to get revamp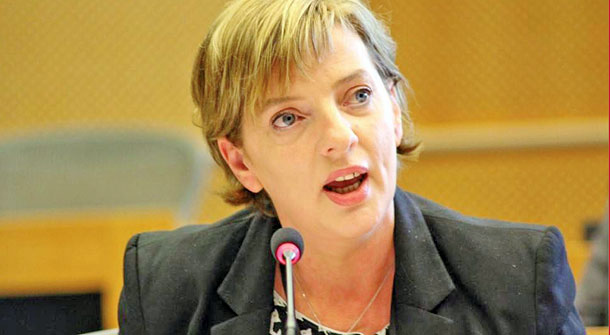 Liadh Ní Riada's report, adopted by the European Parliament, sets out concrete proposals to improve the European Globalisation Adjustment Fund.

REACTING to a European Parliament's overwhelming vote to back her proposed changes to the European Globalisation Adjustment Fund (EGF), Irish GUE/NGL MEP Liadh Ní Riada said she is seeking "a better system for helping those recently laid off to access employment, education, and retraining schemes across Europe".
The EGF was set up in 2006 to support workers made redundant as a result of trade liberalisation.
Liadh Ní Riada's report sets out concrete proposals to improve the fund.
"This is a step in the right direction as we've secured support for key provisions such as better co-ordination and expertise-sharing and enabling regions to apply directly for funding without having to depend on central Governments. However, we generally need to see increased and sustained investment in key areas such as education, training and research."
Liadh Ní Riada particularly welcomed MEP backing for broadening the eligibility criteria for EGF assistance to include the self-employed and those under 25, for reducing the eligibility threshold of affected workers from 500 to 200 to allow workers laid off from smaller firms to access supports, and for a return to the previous level of financing of €500million.
MEPs will now take this position and enter talks with the member states on the reform of the EGF.

GUE/NGL makes history with more women than men MEPs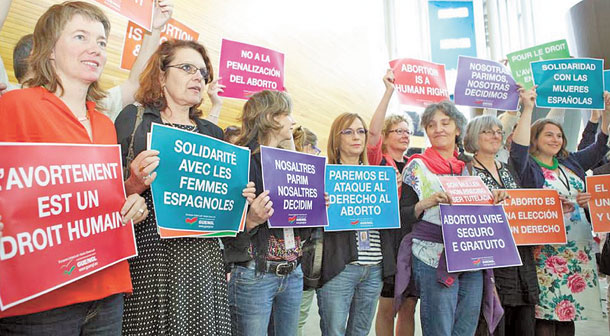 The GUE/NGL now has 27 female and 25 male group members

THE European United Left/Nordic Green Left has made European Parliamentary history with more women than men in its political group.
Already the election results in May not only increased the group's representation in Parliament by 50% but it also gave it a historic 50/50 female/male representation.
After the decision by former Podemos MEP Carlos Jiménez Villarejo to step down and his replacement by Tania González Peñas, the number of GUE/NGL women MEPs rose to 27, with 25 men.
GUE/NGL President Gabi Zimmer said:
"Gender equality is a key priority for the Left and our group will intensify its fight for even greater gender equality and improved women's rights across Europe."

Solidarity with Palestinian MP Khalida Jarrar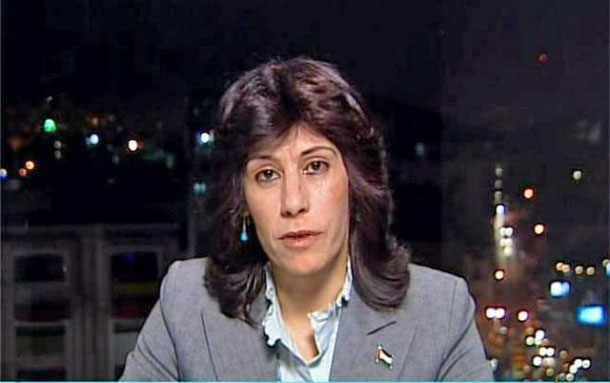 GUE/NGL MEPs have shown their solidarity with Khalida Jarrar, a Palestinian parliamentarian who was issued with an Israeli expulsion order to leave her home in Palestinian-controlled Ramallah. The Israeli authorities told her she has to move to Jericho.
This is the first time the Israeli authorities have tried to deport someone from one part of a Palestinian-controlled area to another.
Khalida refused and is carrying out an ongoing protest at the Palestinian Legislative Council headquarters, where she is currently residing.
GUE/NGL MEPs met Khalida during their fact-finding visit to Palestine and Israel in September.

You can support Khalida Jarrar on Facebook:
Solidarity with Khalida