1 October 2014 Edition
Labour Government will hold Finucane inquiry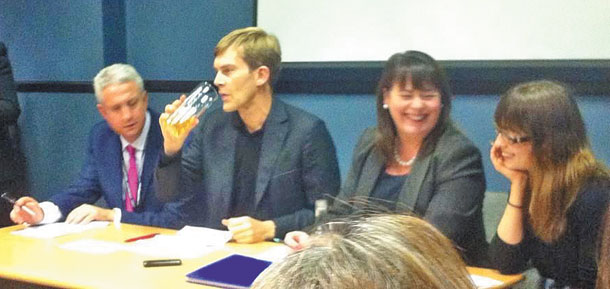 Ivan Lewis said that this was a 'non-negotiable commitment' and would be honoured in the event of a Labour victory next year
IF the British Labour Party is returned to power at next year's Westminster general election it will honour the pledge by former Prime Minister Tony Blair to hold an inquiry into the 1989 killing of human rights lawyer Pat Finucane, Shadow Secretary of State for the North, Ivan Lewis MP, has promised.
Tory Prime Minister David Cameron has reneged on a British Government commitment under Tony Blair in 2001.
Speaking on the panel at a packed Sinn Féin fringe meeting at the British Labour Party conference in Manchester on Sunday 21 September, Ivan Lewis was pressed by Fermanagh/South Tyrone MP Michelle Gildernew on the British Government's pledge under Tony Blair at the Weston Park talks in 2001.
Ivan Lewis said that this was a "non-negotiable commitment" and would be honoured in the event of a Labour victory next year.
Belfast solicitor Pat Finucane was shot dead by an Ulster Defence Association death squad in February 1989.
Both the dead man's family and Sinn Féin believed that the British state had a hand in the assassination and called for an international, independent inquiry.
When David Cameron came to power at the head of a Conservative/Liberal Democrat coalition in 2010, despite initially sticking to the Weston Park commitments, the Tory leader reneged on an inquiry.
Instead he informed the Finucane family during a meeting in Downing Street in October 2011 that he instructed senior QC Sir Desmond de Silva to review the papers in the case.
The family rejected this and described de Silva's findings, published in December 2012, as a "whitewash".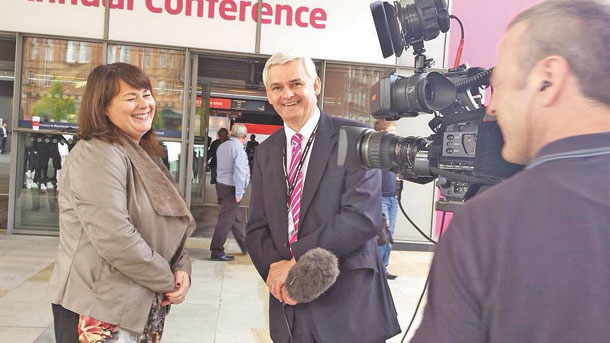 • Michelle Gildernew MP is interviewed by the BBC's Stephen Walker at the British Labour Party conference