2 June 2014 Edition
The Fantastic 4
Elections 2014 Special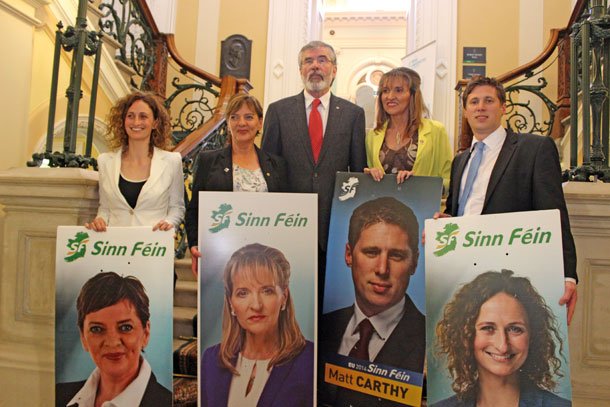 'This message from the electorate is that people want change and people are increasingly seeing Sinn Féin as the party that is going to deliver that change'
WHEN Matt Carthy was elected as the MEP for Midlands North West late on Tuesday 27 May, he completed an all-Ireland team of four MEPs, joining Martina Anderson (Six Counties), Liadh Ní Riadh (Ireland South) and Lynn Boylan (Dublin) as Sinn Féin representatives in the European Parliament.
Gerry Adams noted sagely on Twitter as Matt's count neared the end:
"Just thinking: when Matt gets elected, he will be the first-ever Sinn Féin male MEP. Quite an achievement."
Gerry tweeted later:
"One small step for man, one giant leap for mankind."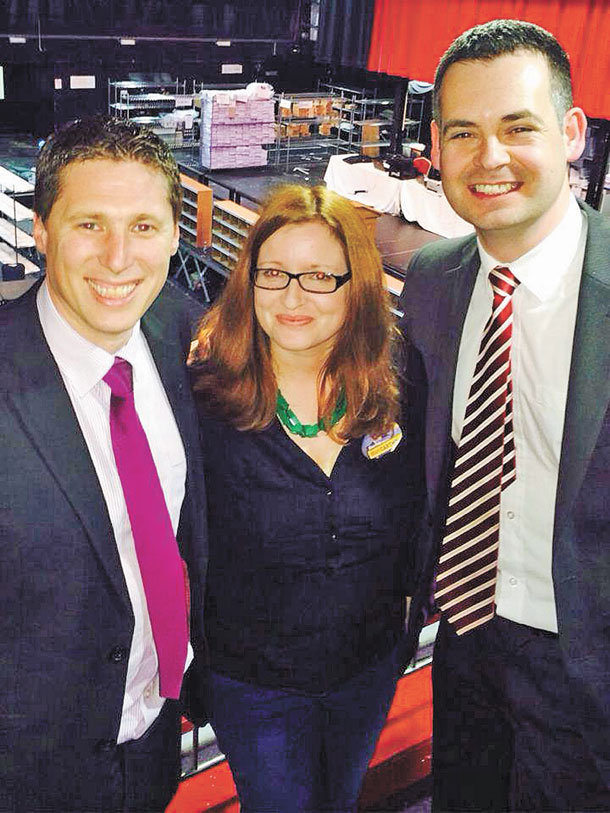 • Matt Carthy with his campaign manager Caoilfhionn Ní Dhonnabháin and Director of Elections Pearse Doherty TD at the Castlebar count centre
It was a giant leap for Sinn Féin.
Lynn Boylan was the first MEP to be elected for Sinn Féin, topping the poll in the three-seat Dublin constituency with 83,264 first-preferences (23.62%).
Lynn was up against established high-profile figures such as Fine Gael Junior Minister Brian Hayes and Nessa Childers MEP (both of whom were elected behind the Sinn Féin standard bearer).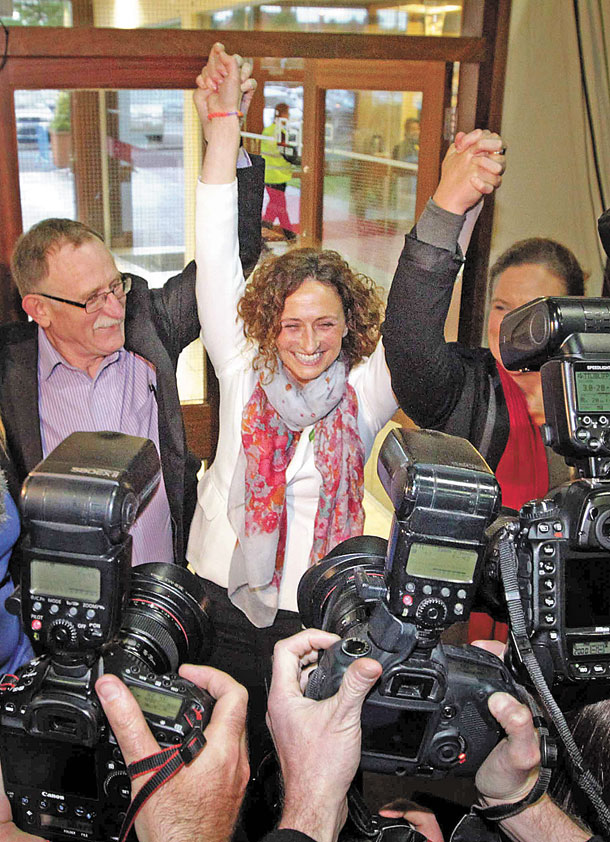 • Sinn Féin's Lynn Boylan arrives to the RDS count centre with Dessie Ellis TD and Mary Lou McDonald TD
Sitting Labour MEP Emer Costello and Green Party leader Eamon Ryan both failed to be elected. Socialist Party MEP Paul Murphy lost the seat that Joe Higgins had won before Higgins became a TD, and Fianna Fáil candidate Mary Fitzpatrick also failed to take a seat.
The second Sinn Féin candidate to take a European Parliament seat was Liadh Ní Riada in the four-seat Ireland South, scooping 125,309 (19.06%) and taking the second seat behind the perennial poll-topper Brian Crowley of Fianna Fáil. They were followed in by Fine Gael's Seán Kelly and Deirdre Clune.
Liadh's election sparked one of the most memorable moments from the election counts when the famous traditional group, Cór Cúil Aodha, founded in Baile Bhuirne by her father and world-famous composer Sean Ó Riada, gave a rousing rendition of one of his favourite songs, 'Mo Ghile Mear'.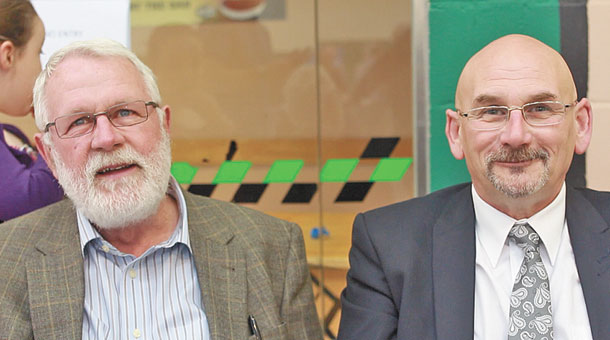 • Martin Ferris TD and Ken O'Connell at the Nemo Rangers count centre
Martina Anderson's election in the Six Counties was delayed by the counting of ballots not taking place until four days after voting because of the process and not able to start on a Sunday.
The outgoing Sinn Féin MEP nevertheless topped the poll with 159,813 first-preferences (25.52%) with the incumbent Diane Dodds of the Democratic Unionist Party and the Ulster Unionist Party's Jim Nicholson being re-elected behind her.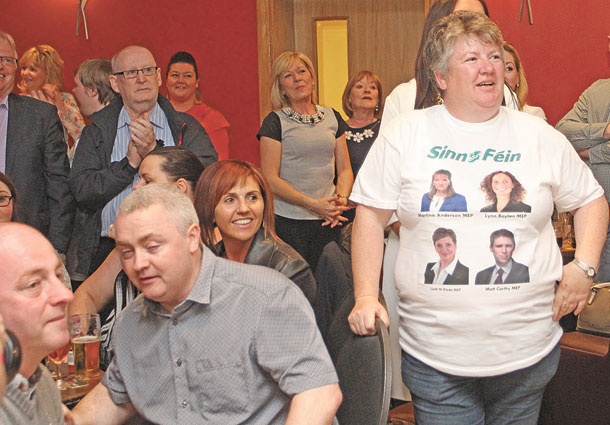 • Waiting for results of the first count in the Six Counties constituency
Matt Carthy (114,727 first-preferences, 17.75%) had to wait until late on Tuesday night and the seventh count to be assured of the third of four seats in Midlands North West, quite easily taking the seat after getting almost 8,000 transfers in the distribution of Fianna Fáiler Thomas Byrne's vote and despite RTÉ early exit polls that suggested he would be struggling to win a seat.
Luke 'Ming' Flanagan TD took the top spot and Fine Gael's two-candidate strategy saw outgoing MEP Mairead McGuinness pushed over the line on the fifth count by fellow Fine Gael MEP Jim Higgins. (The fourth seat was still being contested between Independent MEP Marian Harkin and Pat 'The Cope' Gallagher MEP as An Phoblacht went to print.)
A tired but delighted Matt told RTÉ that his election is a victory for all those who have supported the republican struggle down the decades, the hundreds of thousands of Sinn Féin activists and members right across the constituency and also a vote against the austerity agenda pursued by Fianna Fáil and Fine Gael/Labour governments.
And coming after the resignation of Eamon Gilmore as leader of the Labour Party, Matt added:
"I think the people have sent the Government a very strong message. This isn't about personalities, it's not about leaders of parties – it's about policies that are crippling our communities.
"This message from the electorate is that people want change and people are increasingly seeing Sinn Féin as the party that is going to deliver that change.
"I want to thank the membership of Sinn Féin for entrusting me to be the public face of the party for this campaign, to say that I hope that I don't let them down, and I hope that Sinn Féin doesn't let those people who entrusted us with their vote down. I don't believe we will."