30 March 2014 Edition
Seán Cumiskey, Meath
Fógraí Bháis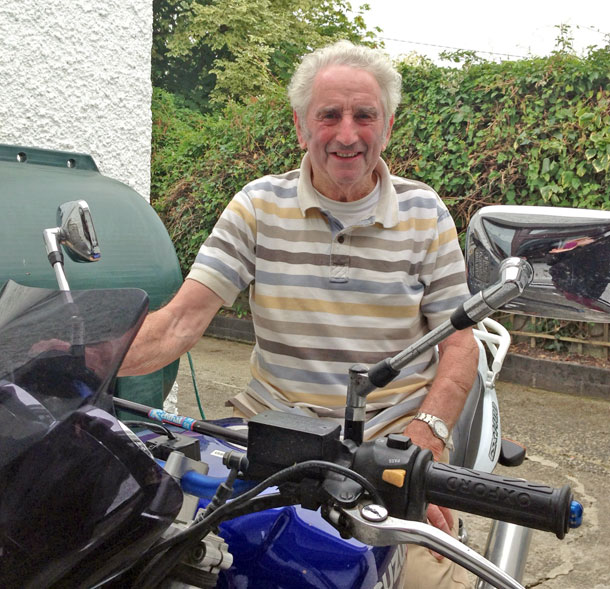 THE DEATH has occurred of Meath republican Seán Cumiskey, a friend of the late Sinn Féin Councillor Eddie Fullerton in Birmingham in the 1970s and one of the six men who in 1977 defied state forces to fulfill IRA Volunteer Frank Stagg's dying wish to be buried in the Republican Plot in his local cemetery in Mayo.
A native of Athboy, Seán was born in 1935. He and his siblings had to emigrate to England to find work. In Birmingham, he met his wife-to-be, Lydia, from his home area of Athboy, and they married in 1964. Seán and Lydia went on to have four children: Johnny, Laura, Kevin and Sinead.
With the outbreak of war in the Six Counties in the 1970s, it wasn't easy being a republican in England. One of Seán's and Lydia's great friends in Birmingham in that era was the late Eddie Fullerton, who was shot dead by a unionist death squad in his native Donegal on 25 May 1991.
Returning home to Ireland with their family in 1975, Seán and Lydia continued with their involvement in Sinn Féin and the republican struggle locally.
Seán and Lydia caused RTÉ great distress in the 1980s when they broke the state broadcasting ban on members of Sinn Féin. Lydia went on Gay Byrne's flagship radio show to talk about the effects of emigration on families, provoking Establishment anger and focusing media attention on the breach by a Sinn Féin member and the inequity of censorship. Lydia was even denied the token appearance fee.
Sinn Féin Councillor Joe Reilly said at Seán's funeral on 6 March that Seán's strength of character was his quietness.
"He was highly respected within the republican family. He went about his republican business in his own quiet way. Today we say goodbye to Seán. We remember his strength, courage and dedication to the republican struggle.
"To Lydia, Johnny, Kevin, Sinead and Laura, to Seán's siblings and their families, we offer our deepest sympathy and support."