30 March 2014 Edition
Blaa, blaa, blaa
Talking food jobs, food quality and food symbols
For consumers: The consumer has a guarantee on the origin, quality and authenticity of the product, by controls on production site and on the market. Geographical Indications prevent the standardisation of food and offers a wider choice to consumers
ARMAGH Bramley apples, Clare Island salmon, Connemara hill lamb, Imokilly cheese, Lough Neagh eels, Timoleague brown pudding, and the Waterford blaa.
These are the fortunate recipients of the EU symbol of food quality, no mean feat when the bureaucrats don't make it easy for farmers, fishers and foodies to get their products recognised for what they are – geographically unique, locally specialised and rooted in traditional production techniques.
Then there is the marketplace. Whether farmers' market, specialised shop or giant supermarket, the selling isn't a simple task.
Lidl and Tesco boast about their loyalty to Irish produce, their commitment to Irish producers yet they are rigorously selective about the products they take.
Deal or no deal is only part of the problem.
Everyone in County Waterford sells blaas except Lidl and Aldi.
"Dunnes take our lamb but Tesco won't touch it," says Paddy Rock of the Connemara Hill Lamb company.
Imokilly Regata cheese is not sold in the supermarkets because the competition for space on the cheese shelves is too tight, say Dairygold, who place other cheese products on the shelves.
Timoleague brown pudding is no longer produced, while the makers of the nearby Ballyvourney pudding are struggling to find markets outside County Cork, never mind a protected geographical indication symbol (see EU Food Symbols).
All this shouldn't happen to products with EU status when billions of euros and specialist local jobs are at stake.
And it doesn't.
Food products originating in specific locations are sold throughout Europe, with EU-registered agricultural products and foodstuffs representing annual sales of €15billion in EU countries, Italian products alone reaping €6billion sales worldwide.
Irish products by comparison claim a mere €29million.
This begs a question, several in fact.
Has the Irish food revolution of the mid-noughties met its own Bastille?
Have the aristocrats of the global food industry reclaimed the streets, especially those Irish streets where the hotels and supermarkets reside?
Has the slow food movement ground to a halt in Ireland?
Are small Irish producers being ignored?
'Farm to Fork'
Let's go back to the last years of the 20th century. It was a time of diseases and dioxins, of genetic modification, disbelief at the extent of pesticide and poison use amidst green-ish protests, revolts and schemes.
Confidence in European food was at its lowest ebb and, while consumers sought assurances about food quality and safety, importers sought cheaper produce from the far-flung regions of the southern hemisphere.
The price of European food continued to rise, peaking at a two-fifths increase in 2007. Industry took the blame as health and welfare concerns about chicken and pork production intensified. The high amount of grain being fed to animals became an issue.
Europe, it appeared, lived on manufactured meat, many people eating an average of 100g of chicken a day.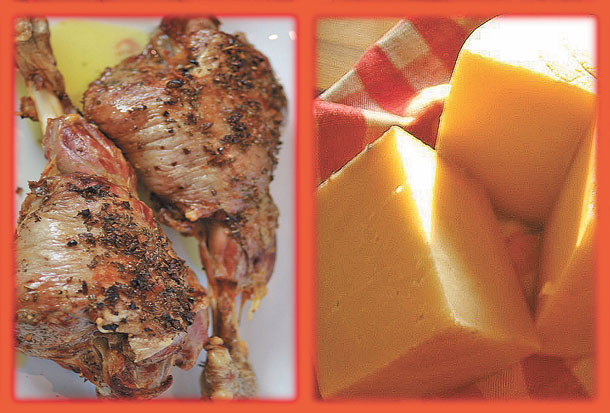 Diabetes affected one in ten of Europe's populations.
Organic farming took off in Austria, the Czech Republic, Denmark, Estonia, Finland, Italy, Sweden and Switzerland, and failed to make an impact elsewhere in Europe.
The Russians surprised everyone with the number of urban and suburban growers (65% in Moscow, 50% in St Petersburg), while London had a mere 14% (relatively high compared to other European cities).
And the food industry, the governments of Europe and the bureaucrats of Brussels sought to supply assurances about the quality and safety of food.
Burcu Tuncer, author of 'From Farm to Fork', bemoaned the initatives. "Among all the efforts for assuring food quality, it has become difficult for the consumers to understand who is assuring what."
Branding and labeling did not impress him. "The European market still lacks a single instrument to help the consumers to make a judgement. A higher level of instrument is needed."
The vision, he said, should look at a sustainable food supply, "a broader sharing of responsibilities among the actors along the food supply chain".
His own recommendations included:-
Short food supply chains;
Quality systems that stressed environmental and social impacts;
Marketing strategies that conveyed performance;
Measurements that monitored performance;
Tracking quality along the food supply chain; and
Best available techniques.
It all sounded utopian.
In Ireland, utopia was a hippy dream and small definitely wasn't beautiful.
Small artisan bakeries found it hard competing with par-baked bread. The blaa bakers of Waterford decided they had to do something to save their businesses.
From ten blaa bakeries making 18,000 blaas a day, they were down to three making 11,000.
They targeted the farmers' markets and got involved with Good Food Ireland at their showcase events, such as the Dublin Horse Show, the Derby at the Curragh, the Tall Ships Race.
Then M&D Bakery won a European taste award and got put on Slow Food's arc of taste.
The blaas were being noticed.
Unique product
Over in the Maam valley, west of the Corrib, Martin Joe Kerrigan surveys the hills.
It is the lambing season and the Connemara blackface sheep are doing what they have done for countless generations, going back to the 1850s when the hardy breed was first brought in from Scotland.
"A number of hill farmers were aware that they had a unique product," says Martin Joe Kerrigan, a sheep farmer in Glentrague. "Factories and marts were putting the hill lambs through into the mainstream lamb supply so the hill farmers agreed to set up as a group with the view to marketing the hill lamb on its own merits.
"One of our members was aware that Europe had a mechanism for local produce protection so the decision was taken by the group to pursue European protection."
In February 2007, after five years' effort that involved form-filling, botanical and historical research and necessary correspondence, Connemara Hill Lamb Ltd proved their point and deserved their reward — the coveted protected geographical indication symbol!
"Our aim is to ensure a farming presence on the hills of Connemara for generations to come," says Martin Joe Kerrigan. "Our lamb is slower to mature, which results in a leaner carcass with a deep red colour. It has a unique taste due to the breed and its diet of natural grasses, herbs and heathers."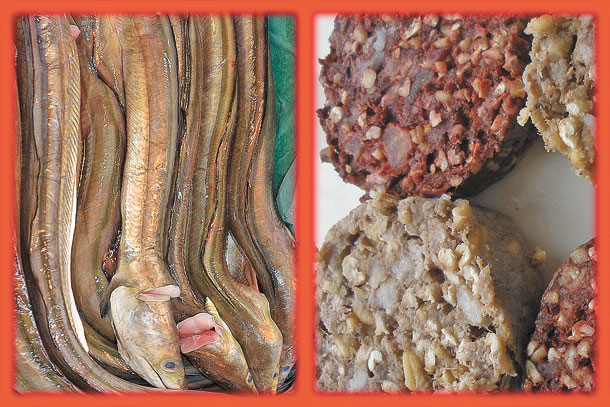 Born from late March, the young lambs are suckled by the ewe on the hills then, weighing around 10kg, are slaughtered at the Martin Jennings abattoir in Ballinrobe.
The lamb goes on sale from mid-June to January and is available from Connemara Hill Lamb in Corr na Móna, in Dunnes Stores, and from The Market Butcher online at www.themarketbutcher.eu and in their shop at Unit 11, Block G, Greenogue Business Park, Rathcoole, County Dublin.
Day of the blaa
Spicy minced Connemara lamb and springy Waterford blaa – now there's an idea.
The blaa bakers knew their bread was distinctive.
In Waterford it was a breakfast bread, often eaten plain. Every bakery had their own style, dark or light, crispy or soft. The blaa was generally covered with flour and this gave it a specialised look.
In 2010, the blaa bakers were called up to the Guinness Store in Dublin. Not long after, visitors to the Store ate mini blaas with pulled pork, beef burgers marinaded in Guinness served in a blaa.
The time of the blaa, the only indigenous Irish bread, was coming.
Food utopia
Food Harvest 2020 is that utopia.
Bord Bia, Bord Iascaigh Mhara and Teagasc are working together to educate producers; and the Department of Agriculture, which handles geographical indication registration prior to EU approval, is currently meeting with a variety of producers in different sectors.
An official with the Food Industry Development Division in the Department of Agriculture says producers need to see a market value in the EU geographical indications "that goes beyond the value of other local products and will be maintained if a number of producers decide to make the product".
The benefits of getting it right are immense.
Roger Waite, spokesperson for the EU's Agriculture and Rural Development, identifies those benefits.
For producers:
"First of all, geographical indications are an intellectual property tool allowing protection against misuses and the name is not reserved to one single owner but can be used by all producers respecting the specification. So it is an open system. And it is a marketing tool that allows them to differentiate on the market, allowing often a better price and higher margin."
For consumers:
"The consumer has a guarantee on the origin, quality and authenticity of the product, by controls on production site and on the market. GIs [Geographical Indications] prevent the standardisation of food and offers a wider choice to consumers."
For society:
"GIs encourage the preservation of biodiversity (local plant varieties, animal breeds), local savoir-faire and tradition, landscapes and positive impacts on tourism."
This is only a glimpse into the world envisioned by those who saw a purpose in establishing an instrument that would provide safe, sustainable food and protect local jobs and food traditions.
"As an important part of our culture," says Roger Waite, "GIs contribute to social cohesion and rural development. They allow maintenance of economic activities in rural and remote areas that would otherwise have disappeared in that region."
The official in the Food Industry Development Division insists there is growing enthusiasm among consumers for high-quality food with a clear local identity. "Consumers want to know how food is produced and they want to support local producers. However, the added value of a PDO/PGI label may not be realised without investment in a campaign of increasing public awareness and understanding of the products."
There are those who will argue that this awareness must also apply to buyers employed by corporate supermarket chains, and to the consultants who make up menus for corporate hotel chains.
Cheesemonger Kevin Sheridan, who chairs the Taste Council (a voluntary group of people from the 'small' food business sector), believes a paradigm shift needs to happen before the rudimentary elements of Food Harvest 2020 can be realised.
The Taste Council's mission (to empower and enable the Irish speciality food sector at a strategic level to maximise its current and potential contribution to Ireland's food and agri economy, society, culture and environment) has never been more relevant than it is now.
Last November, the Waterford blaa was registered in the EU's official journal. After a four-year campaign, the blaa bakers had their PGI.
Food Harvest 2010 remains to be seen.
EU Food Symbols:
PDO – Protected Designation of Origin, where the product must be produced, processed and prepared in the geographical area and where the quality or characteristics are essentially due to that area
PGI – Protected Geographical Indication, where the product must be produced or processed or prepared in the geographical area and where a specific quality reputation or other characteristics are attributable to that area
TSG – Traditional Speciality Guaranteed, where the product must be traditional, 30 years/handed down through generations, or established by custom