30 March 2014 Edition
Bill of Rights: Now more than ever
This is funded by the European United Left/ Nordic Green Left (GUE/NGL)
A robust Bill of Rights containing permanent legal safeguards can act as insurance against a repeat of past wrongs, help halt the wrongs of the present, and prevent new wrongs in the future
AT A TIME when the unionist parties have determined to unpick the Good Friday Agreement and the British Government only too willing to renege on its commitments, all republicans must redouble our efforts to achieve full delivery on the outstanding core components – in particular a Bill of Rights for the North.
Simply put, there can be no real, tangible progress without one.
Routine and systematic violations of fundamental civil, political, economic, social, and cultural rights were the touchstones for the conflict. A great many of these violations were committed by people acting on behalf of the state in pursuit of official policy, or by individuals over whom the state had authority and ultimate responsibility. To this day there are ongoing state failures and institutional resistance to upholding human rights and equality guarantees, and providing effective remedies for violations.
This continues to the detriment of all sections of our society, creating particularly acute problems for the most deprived and vulnerable. When certain conflicts of rights arise, there is still no common framework for independent and impartial resolution of competing claims. Unquestionably, this contributed to the current crisis in the Peace Process.
We need an inclusive way forward and a Bill of Rights has the potential to deliver.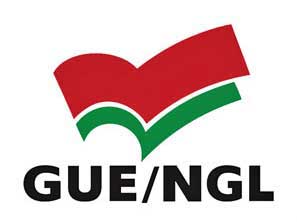 A robust Bill of Rights containing permanent legal safeguards can act as insurance against a repeat of past wrongs, help halt the wrongs of the present, and prevent new wrongs in the future.
It can provide all citizens with a practical tool they can use to hold the public authorities to account, both for their actions and for their failures to act, to challenge and (over time) to end discrimination, inequality and other human rights abuses.
That is why we still need a Bill of Rights for the North – now more than ever.
Under the terms of the Good Friday Agreement, the British Government committed to legislate for this. More than 15 years have elapsed without delivery. This constitutes a clear breach of the British Government's obligations.
During the recent Haass/O'Sullivan talks, our negotiating team insisted that the Bill of Rights be treated as a cornerstone of the solution to the current impasse. While the resulting recommendations do not constitute a resolution of this issue, they do provide a constructive basis for progress.
Pro-Agreement representatives elected to Westminster and the Assembly must now increase the pressure on the British Government, those in the Oireachtas must challenge the Irish Government to actively stand up for the Bill of Rights, and during the next term the incoming team of MEPs must turn their firm attention to enlisting European support.
• Martina Anderson led the Sinn Féin delegation to the Bill of Rights Forum and is now as an MEP pursuing EU level support for delivery of a Bill of Rights for the North of Ireland.