2 March 2014 Edition
Ombudsman probes RUC cases
Greysteel 'Trick or Treat' and Castlerock loyalist massacre investigations re-examined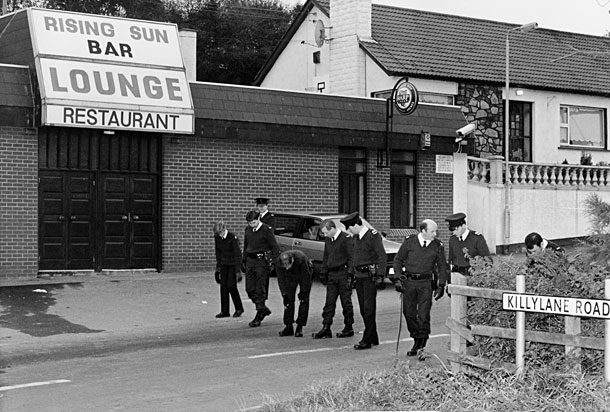 "The nature of the shooting suggested that one or more of the death squads had received military training."
THE Police Ombudsman in the North has launched an investigation into how the RUC handled investigations into the actions of a notorious UDA death squad between 1988 and 1993 in Derry and Antrim.
A spokesperson for the Ombudsman said that the issues which have raised concern were uncovered "while carrying out investigations into other matters".
In 1993, one UDA death squad operating in Derry killed 12 people in two notorious sectarian massacres. In both cases it is alleged that the attacks were carried out with the collusion of British state forces.
On 25 March 1993, a UDA gang shot dead four Catholic workmen as they arrived to work on a housing estate in Castlerock; another man was seriously injured.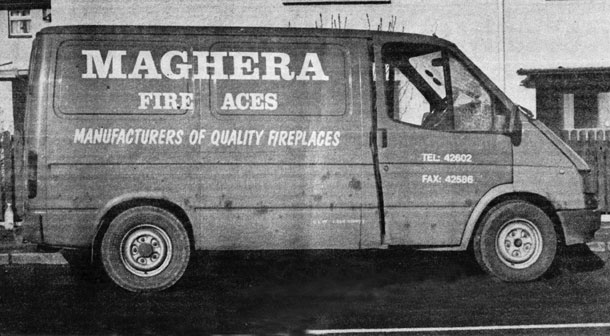 • The van in which the UDA gang shot dead four Catholic workmen in Castlerock
At the time, An Phoblacht reported:
"The nature of the shooting suggested that one or more of the death squads had received military training."
The attack also took place within view of an RUC barracks.
One of those killed in the attack was IRA Volunteer James Kelly. Before the killings the men had been regularly stopped and harassed by members of the British military and RUC. Following the attack it emerged that James Kelly's name and photograph were contained in classified British Intelligence documents passed on to loyalists. His family also say that members of the RUC had told him he would be killed by loyalists unless he became an informer.
Seven months later, the same UDA gang (using the same weapons) opened fire on a Halloween party in the Rising Sun bar in the Derry village of Greysteel. One of the three gunmen yelled "Trick or treat!" before shooting into the lounge with automatic weapons, killing eight people and wounding thirteen.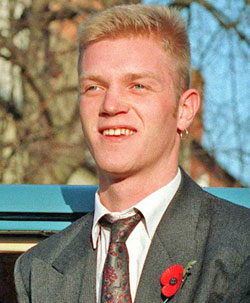 In 1995, UDA member Torrens Knight was convicted of involvement in both massacres. He was released from prison in 2000 under the terms of the Good Friday Agreement. It has long been suspected that Knight was an agent of the RUC Special Branch. It was later found that he was being paid £50,000 a year through a bogus Special Branch account on his release. The payments were disclosed after a bank official became suspicious about the payments and reported them to the PSNI. The PSNI later confirmed the payments were "legal".
Families of those killed in the two attacks said during an earlier investigation:
"Collusion was a reality over the decades and in all areas, including County Derry and north Antrim where our relatives were slain by loyalists working hand in hand with Special Branch."