2 March 2014 Edition
'A child of the Orange state and a veteran of Operation Harvest'
25th annivrsary of the assassination of Sinn Féin Councillor John Davey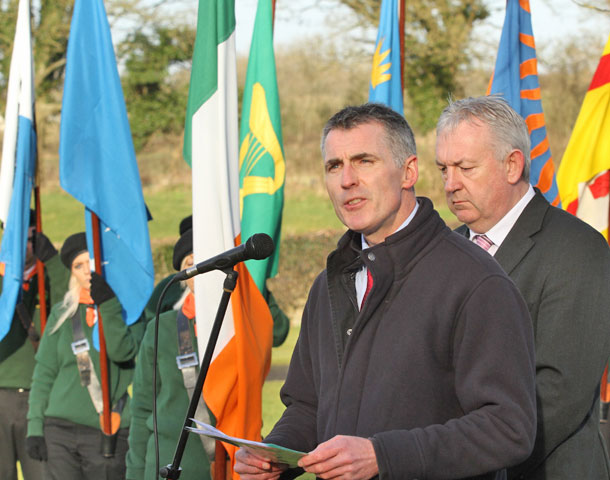 OLD FACES, NEW FACES. Among the hundreds of republicans who flocked to St Mary's Cemetery in Lavey, south Derry, on Sunday 16 February to mark the 25th annivrsary of the assassination of Sinn Féin Councillor John Davey were veteran republicans from across Derry, Antrim, Tyrone and further afield.
Also there were the up-and-coming generation eager for the struggle and no doubt inspired by the courage and sacrifice of John Davey – "a child of the Orange state and a veteran of Operation Harvest", said the main speaker of the day Sinn Féin National Chairperson Declan Kearney.
John Davey was also a thorn in the side of the British and unionist regime, so much so they targeted him and sent the surrogate death squads of the Ulster Volunteer Force to kill him.
In June 1988, Democratic Unionist Party MP Mid-Ulster Willie McCrea used parliamentary privilege at Westminster to name the Sinn Féin councillor as an IRA member.
As with the killing of Pat Finucane, shot dead two days prior to John, British Cabinet Minister Douglas Hogg used the British parliament to identify him, thus paving the way for loyalist death squads.
Twenty-five years after John's death his political legacy lives on, especially with the growth of Sinn Féin in the south Derry area. The party is the biggest on Magherafelt Council.
And it was the chairperson of the council, Catherine Elattar, who chaired events back in Gulladuff Hall where a new booklet in honour of Big John was launched.
Antrim republican Gerard Magee was the author of the book which was commissioned by the local cumann.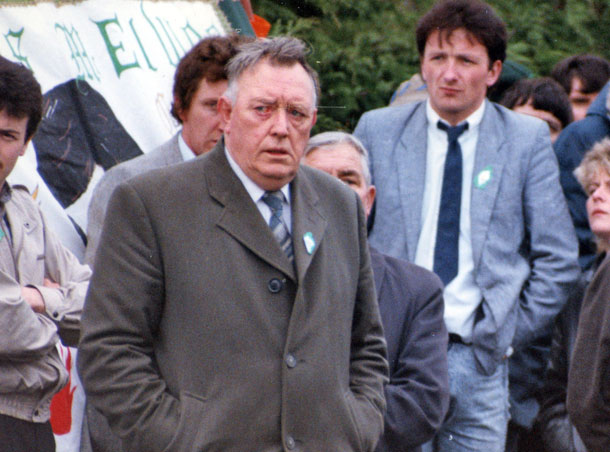 • Sinn Féin Councillor John Davey