5 August 2013 Edition
GAA: The Hunger Games
Between the Posts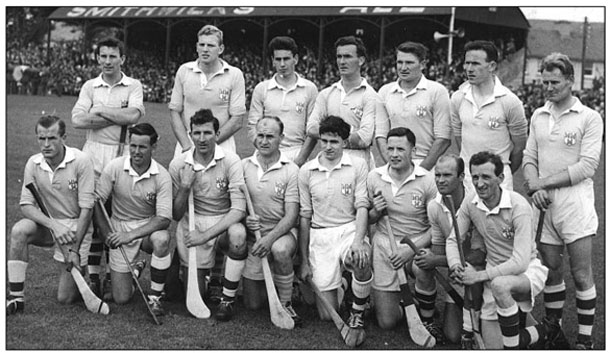 This year is reminiscent of 1995 in more ways than one
EVERY CREASE in our car is encrusted with sand from the beaches of Donegal. But the wind will have blown it back from Belfast to Bunbeg before we see another summer like this.
It's reminiscent of 1995 in more ways than one. Back then, as now, Ireland was gripped in a summer heatwave. Sport fans melted in the terraces as provincial championships paved the way to finals in Croke Park. But there was more to 1995 than that. Writing recently, hurling legend Nicky English said:
"This has been the best hurling championship for many years. It reminds me of '95 and the emergence of Clare. That was a year that any one of a number of counties could have won. This year is the same."
I still remember the Clare team of that era and the visceral passion of their players and management. Anthony Daly, Ollie Baker, Davy Fitzgerald and their mentor Ger Loughnane. They achieved something everyone but them said was impossible.
Nicky English was writing about Limerick's victory over Cork in this year's Munster hurling final. Limerick's success came 17 years after their last provincial title. Players like Richie McCarthy proved that their better-known cousins in the Rebel County were not the only ones who had the head and heart to hurl it to the end. The final whistle heralded an orgy of celebration in the Gaelic Grounds in Limerick City. The pain of past defeats was trampled underfoot as thousands invaded the pitch. One word in the post-match commentary stuck out — HUNGER. Limerick had the greater hunger to win.
Days beforehand, Dublin hurlers were all the talk. Dublin were always grouped alongside Offaly and Antrim as developing counties with hopes for the future. At juvenile and even senior level in the 1980s and '90s, an affinity was always felt between the hurlers in these counties. But of the trio, only Dublin made the investment in hurling to turn promise into progress. All of this over more than a decade and at a time when the Dublin football team was also clawing its way back to the top. Hard, brave choices were made (like Conal Keaney, who forsook a first team place on the football panel to opt for hurling instead).
When the boys in blue stepped out in Croke Park for the 2013 Leinster Hurling Final, they had already proven their mettle against the current all-Ireland champions, Kilkenny. They met a Galway team who were last year's victors. The character of Dublin's conquest left no one in any doubt about how much it meant to win the Bob O'Keeffe Trophy for the first time in more than half a century. To add poignancy to history, Jimmy Grey, captain of the last Dublin team to win, helped to make the presentation. The watchword again was hunger.
Honourable mention must be made of London's valiant footballers who earned respect and a place in the Connacht final, against a superior Mayo team. But it was back among the hills and valleys of Donegal that the next earthquake would be felt.
In the Ulster football final, Monaghan fearlessly and clinically vanquished the reigning all-Ireland champions. Donegal followed Armagh and Tyrone before who returned with Sam Maguire only to fail the following year to get out of their own province. Regrettably, Donegal co-authored their own defeat.
In the first round of the championship, the young Tyrone goalie had to face a three-man Donegal screen every time he went to take a free kick. The tactic worked — the kicker missed. It typified the meticulous attention to detail brought by Donegal manager Jim McGuinness. Against Monaghan, this tactic was not evident. The lacklustre performance of key players like Colm McFadden was exemplified when he aimlessly jabbed a boot at a passing ball, rather than stoop and scoop to regain the loose leather.
More clues to the match outcome emerged in interviews. Both Martin McHugh and manager Jim McGuinness highlighted that Monaghan had measurably more hunger. Monaghan captain Eoin Lennon espoused another credo: hard work. "I have it written on my arm here — hard work," he told a reporter.
Lennon did on the pitch what he wrote on his arm. But Donegal was uncomfortable in its own skin. That's what's so surprising.
As an articulate, affable, successful manager Jim McGuinness has become a focus for media and other interests. When he went to watch Celtic and Cliftonville in a Champions League qualifier days before the Ulster final, his presence was noted. His professional soccer career is growing and mention made of a role for him in the next Ryder Cup golf team. Geographically and metaphorically, he finds himself between two places. Anyone would. Parallel missions; dual mandates; different masters. The stuff of potential strife.
Sporting legend Vince Lombardi once said:
"It is essential to understand that battles are primarily won in the hearts of men."
The sumptuous sands of Donegal are shifting. With the season not yet over, a time of reckoning has now arrived.