5 August 2013 Edition
I nDíl Chuimhne, Comhbón agus Buíochas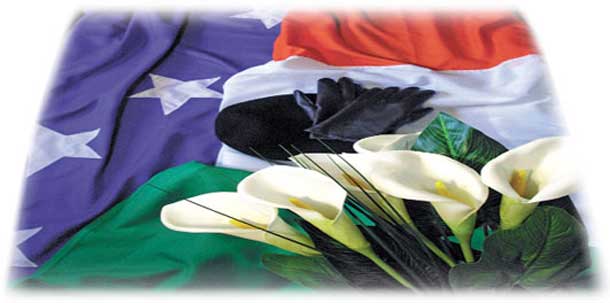 I nDíl Chuimhne
1 August 1981: Volunteer Kevin LYNCH (INLA), Long Kesh
2 August 1981: Volunteer Kieran DOHERTY, Long Kesh
3 August 1972: Volunteer  Robert McCRUDDEN, Belfast Brigade, 2nd Battalion
3 August 1974: Volunteer Martin SKILLEN, Belfast Brigade, 2nd Battalion
4 August 1985: Volunteer Tony CAMPBELL, Belfast Brigade, 2nd Battalion
6 August 1985: Volunteer Charles ENGLISH, Derry Brigade
8 August 1981: Volunteer Thomas McELWEE, Long Kesh
8 August 1984: Volunteer Brendan WATTERS, Newry Brigade
8 August 1996: Volunteer Malachy WATTERS, South Armagh Brigade
9 August 1970: Volunteer Jimmy STEELE, Belfast Brigade, 2nd Battalion
9 August 1971: Volunteer Patrick McADOREY, Belfast Brigade, 3rd Battalion
9 August 1972: Volunteer Colm MURTAGH, Newry Brigade
9 August 1977: Fian Paul McWILLIAMS, Fianna Éireann
9 August 1986: Volunteer Patrick O'HAGAN, Derry Brigade
10 August 1976: Volunteer Danny LENNON, Belfast Brigade, 1st Battalion
11 August 1971: Volunteer  Séamus SIMPSON, Belfast Brigade, 2nd Battalion
11 August 1972: Volunteer Anne PARKER, Cumann na mBan, Belfast
11 August 1972: Volunteer  Michael CLARKE, Belfast Brigade, 2nd Battalion
11 August 1973: Volunteers Gerard McGLYNN and  Seamus HARVEY, Tyrone Brigade
12 August 1991:  Pádraig Ó SEANACHÁIN, Sinn Féin
12 August 1996: Volunteer Jimmy ROE, Belfast Brigade, 1st Battalion
14 August 1974: Volunteer Paul MAGORRIAN, South Down Command
15 August 1969:  Fian Gerald McAULEY, Fianna Éireann
16 August 1973:  Volunteers Daniel McANALLEN and Patrick QUINN, Tyrone Brigade
16 August 1991: Tommy DONAGHY, Sinn Féin
18 August 1971: Volunteer Eamonn LAFFERTY, Derry Brigade
19 August  1971: Volunteer James O'HAGAN, Derry Brigade
20 August 1981 Volunteer Mickey DEVINE (INLA), Long Kesh
22 August 1972: Volunteers Noel MADDEN, Oliver ROWNTREE and Patrick HUGHES, Newry Brigade
25 August 1982: Volunteer Eamonn BRADLEY, Derry Brigade
26 August 1972: Volunteers James CARLIN and Martin CURRAN, South Down Brigade
27 August 1974: Volunteer Patrick McKEOWN, Newry Brigade
29 August 1975: Fian James TEMPLETON, Fianna Éireann
30 August 1973: Volunteer Francis HALL, Belfast Brigade, 1st Battalion
30 August  1988: Volunteers Brian MULLIN, Gerard HARTE and Martin HARTE, Tyrone Brigade
31 August 1973: Volunteer Patrick MULVENNA, Belfast Brigade
Always remembered by the Republican Movement
CLARKE, Mícheál; PARKER, Ann. In proud and loving memory of Volunteers Mícheál Clarke and Ann Parker, killed on active service on 11 August 1972. Always remembered by Eilish McGettigan and family, Shannon, County Clare.
DEMPSEY, John. In proud and loving memory of Fian John Dempsey, who died on active service on 8 July 1981. Mary, Queen of the Gael, pray for him. Proudly remembered by the McDonnell family circle.
HARVEY, Seamus; McGLYNN, Gerard. In proud and loving memory of Volunteers Seamus Harvey and Gerard McGlynn, Tyrone Brigade, killed on active service on 11 August 1973. Remembered with pride on this 40th anniversary and always. From the Harvey, McGlynn, Connolly, McHugh Sinn Féin Cumann, Castlederg.
McDONNELL, Joseph. In proud and loving memory of Volunteer Joe McDonnell, who died on hunger strike in the H-Blocks of Long Kesh on 8 July 1981. Precious memories of our brother Volunteer Joe McDonnell. Just a prayer from those who loved you, lots of memories fond and true, in our hearts you will live forever because we thought the world of you. St Pio, pray for him. Sorely missed, love today, tomorrow and forever by your sisters Eilish and Maura. Brothers Hugo, Patsy, Paul and Frankie; sisters-in-law, nieces, nephews and large family circle.
Ó SEANACHÁIN, Pádraig. Remembering Pádraig Ó Seanacháin, Sinn Féin, murdered by a pro-British death squad on 12 August 1991. In proud and loving memory from friends and comrades in the Harvey, McGlynn, Connolly, McHugh Sinn Féin Cumann, Castlederg.
Comhbhrón
CULLEN. Sincere sympathies are extended to Lorraine and all the Cullen family on the death of their mother Mary. From all at Cabra Sinn Féin, Dublin.
KEEGAN. Deepest sympathy to George and Phyllis Keegan and all the Keegan Family on the sad and sudden loss of their son Geoff, a lifelong republican and friend. From Ian, Catherine McBride and family.
O'NEILL/McKENNA. Deepest sympathy to the families and friends of Christopher O'Neill and Declan McKenna on their tragic loss. From the McCusker/McMullan/ O'Hagan Sinn Féin Cumann, Swatragh.
Buíochas
COLLINS. The family of the late Marlene Collins, 72 Oaklands, Newry, offer sincere thanks to everyone who sympathised with us in our loss by calling to the wake, sending cards and attending the funeral. We are grateful to undertaker Pat McGennity and his colleagues for their kind and dignified approach. Special thanks to the Republican Movement, the guard of honour, stewards, piper, uileann piper and Conor Murphy MP for his warm graveside oration. Thanks also to Pat and Deborah Treanor for providing the shuttle service from Monkshill to the Warrenpoint Road. Thanks to Newry Sinn Féin for their attention to detail.
Our thanks go to the medical and community team who supported Marlene during her illness. Special thanks to Drs O'Reilly, Reynolds and McKinley, the home carers, district nursing team, COPD nurses, community occupational therapy and the out of hours doctor service. Thanks must also go to McKeever's Chemist on the Bridge. Thanks also to Peter McAnulty of The Jammin' Factory for the PA system at the house.
Sincere thanks go to Our Lady's Grammar School for their support in Monkshill. Also to Ballyholland INF and a special thank you to Anna and Helen. You are all in our thoughts. Go raibh mile maith agaibh go léir. From the Collins family, Newry and Manchester.
All notices should be sent to: [email protected] at least 14 days in advance of publication date. There is no charge for I nDíl Chuimhne, Comhbhrón etc.
There is a charge of €10 for inserts printed in our Imeachtaí/Events column. You can also get a small or large box advert. Contact: [email protected] for details.