5 August 2013 Edition
Solidarity with John Downey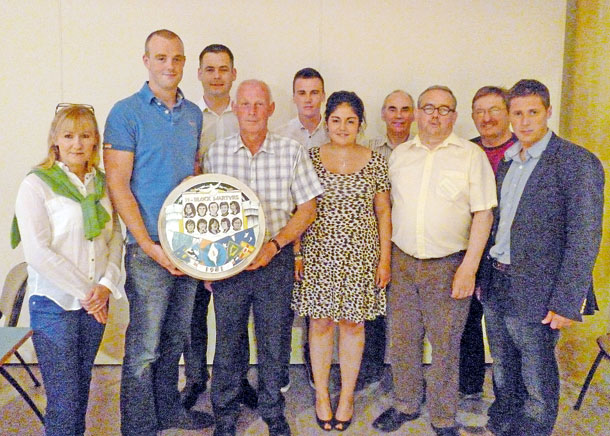 A NUMBER of developments took place in the case of John Downey since publication of the last print edition of An Phoblacht, including a motion by Donegal County Council, lobbying by Sinn Féin elected representatives, and solidarity events held by friends and supporters around the country.
John, a popular Donegal Sinn Féin member and long-time supporter of the Peace Process, was arrested at the end of May and charged in connection with an IRA bomb attack on the British Army near Hyde Park Barracks in London in 1982.
He was visited in Belmarsh Prison in England on 27 June by Sinn Féin MP Pat Doherty, who reported that John was in relative good spirits, given the circumstances.
The day previously, a question on John's arrest was tabled in the Dáil by Sinn Féin TD Seán Crowe to Tánaiste and Minister for Foreign Affairs Eamon Gilmore. It has also been raised by Sinn Féin leader Gerry Adams and a number of other Sinn Féin representatives around the country.
Meanwhile, grassroots activists and friends of John have been keen to show their solidarity with John and his family at various events.
The South Armagh community came together in July in Tí Chulainn to hear Donegal TD Pearse Doherty explain the situation and the impact on John's family and community.
As part of the fund-raising event, members of Dublin Sinn Féin Republican Youth donated a bodhrán signed by the 14 Sinn Féin TDs.
The previous month, the Donegal Daily reported that 500 republicans from across the county packed into a John Downey Defence Fund fund-raiser in Termon along with Sinn Féin representatives from Donegal, Derry, Tyrone, Monaghan, Belfast and Mayo.
Sinn Féin Deputy Pádraig Mac Lochlainn said he was extremely proud of the republican community in Donegal after the huge success of the event. He said:
"The presence of an MEP, an MP, an MLA, TDs and many councillors shows the political support that the campaign for John's release has received. Their presence adds to the political support that was demonstrated in Donegal County Council recently after cross-party support for a motion calling for his release was passed.
"We now need to continue this campaign, defend the Peace Process and have John Downey returned home to his family."