5 August 2013 Edition
'Outside elements' blamed for drunken sectarian rampage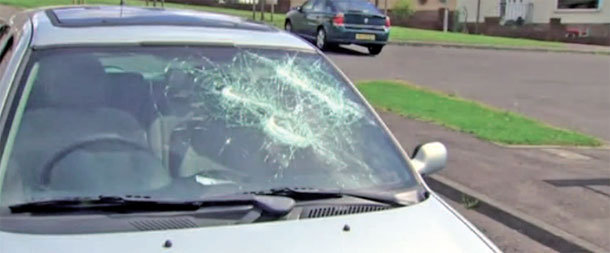 'Clearly the people who came into the area on Friday night did so with the intent to cause mayhem and havoc throughout this entire community' – Matt Garrett, Sinn Féin Councillor
A SECTARIAN ATTACK on Protestant homes and cars by a mob of up to 100 drunken youths in a Friday night rampage has been denounced across the political spectrum, including by nationalist neighbours, Sinn Féin and local community leaders.
The PSNI is treating the attack — the Blacks Road/Lenadoon area of Suffolk, west Belfast, around 10pm on 29 July — as a hate crime.
The attack followed a house party in the Brooke area that had got out control when some of the people there (including many not invited but attracted by  a Facebok posting) spilled out onto the street. Fights broke out and later there were attacks on cars and homes in the nearby Ringford Park, a small Protestant neighbourhood.
Nationalist residents tried to halt the mob but were overwhelmed by the sheer weight of numbers.
Matt Garrett, a local Sinn Féin councillor, said the attacks were not representative of people actually living in the area, something acknowledged later by UDA leader Jackie McDonald after a meeting at Woodbourne PSNI station attended by residents, community leaders and the Sinn Féin Mayor of Belfast, Mairtín Ó Muilleoir.
"Clearly the people who came into the area on Friday night did so with the intent to cause mayhem and havoc throughout this entire community," Matt Garrett said.
"We want to lend our support to the people of Suffolk estate. This attack was wrong, it shouldn't have happened and they wholeheartedly have our support."
Gerry McConville, from the Falls Community Council, said:
"I have been speaking to residents from a small Catholic estate beside Suffolk who initially were on the scene and saw this crowd coming up and tried very hard to stop the crowd going up the Blacks Road. Unfortunately, they were just overwhelmed with sheer numbers."
Both Matt Garrett and Sinn Féin joint First Martin McGuinness have urged anyone with any information about the attack to bring it immediately to the police.
Martin McGuinness said on Twitter:
"The sectarian attacks in the Suffolk area were a disgrace. Information on the bigots responsible should be passed to police #domorethancondemn."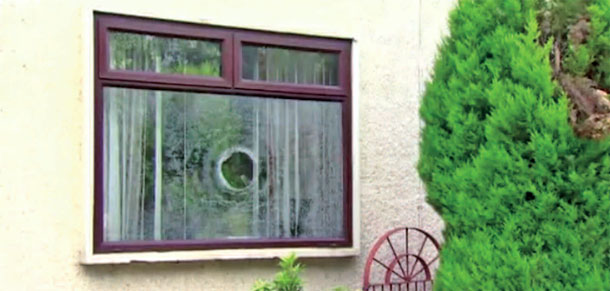 • Homes damaged in a sectarian attack by a mob of drunken youths in west Belfast