2 June 2013 Edition
Volunteer Hugh Hehir 25th Anniversary Commemoration, County Clare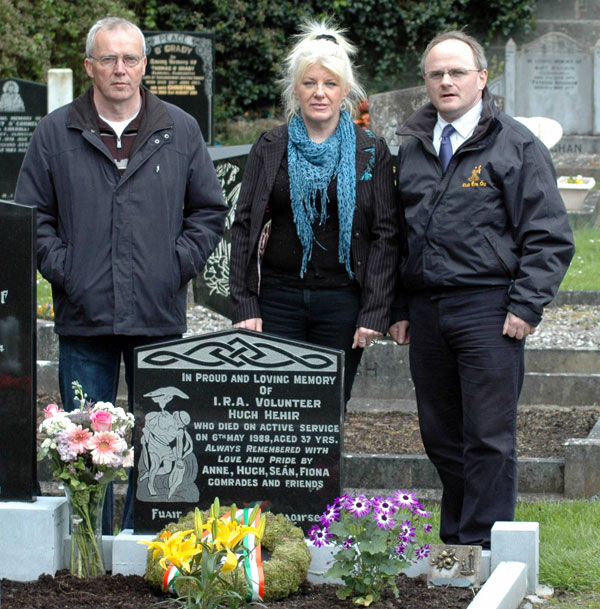 "When people ask me 'Are you busy this weather?' I like to say to them, 'Yep, we're trying to free Ireland – what are you at yourself?'
THE largest attendance in many years was in Clarecastle, County Clare, on 5 May to mark the 25th anniversary of the death on active service of Volunteer Hugh Hehir.
The Volunteer Ed O'Brien Republican Flute Band from Wexford led the procession to Hugh's graveside, where Harry Duggan chaired the event. Harry thanked everyone who came, especially those who travelled from other counties, before giving a brief history of Hugh's life and active service. The guest speaker was Barry McElduff MLA from Tyrone. 
Barry said it was great to see Hugh's wife and family at the commemoration and said to them:
"We hold Hugh Hehir in the highest respect."
Hugh had gone north to help out and that was, Barry said, "very, very much appreciated by the people in the North". A former comrade of Hugh's had told Barry that Hugh did more than anyone ever knew. "I am very proud to be associated with Volunteer Hugh Hehir."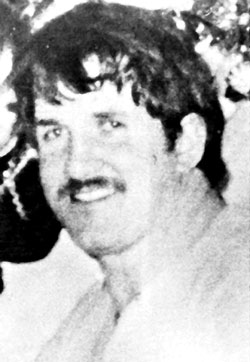 As an indication of that respect, Barry told the crowd that in late August the Sperrin Mountain Challenge, a climb of nine peaks, will take place in Tyrone and one of the peaks will be named in honour of Hugh Hehir. There will be a large picture of him at the summit.
Turning to today, Barry pointed out the Sinn Féin is the only all-Ireland party; the others don't even bother organising in the North.
"They say 'national' this and 'national' that when what they mean is the 26 Counties. We oppose partition. We see austerity being introduced by both the London and Dublin governments. We are fighting that and have issued Bills against austerity and in favour of investment to end emigration and poverty."
It is wasteful to have two competing systems on the island, he said.
Barry told the crowd he was also impressed by the work being done by activists in Clare and their plans for the future. He said he wanted to restate our primary objective, which Hugh Hehir died to achieve: "Britain out of Ireland, an end to partition and the establishment of a government based on citizenship and equal rights."
Sinn Féin is the only vehicle to achieve this, Barry said
"When people ask me 'Are you busy this weather?' I like to say to them, 'Yep, we're trying to free Ireland – what are you at yourself?'
"Just as the people of 1916 were able to say proudly that they stood for the freedom of Ireland, we stand for the freedom of Ireland today."
A wreath was laid on behalf of the Republican Movement by Hugh's friend, Billy Austin.