2 June 2013 Edition
Something reeks about REITs
Fine Gael/Labour Government to open another door for property speculators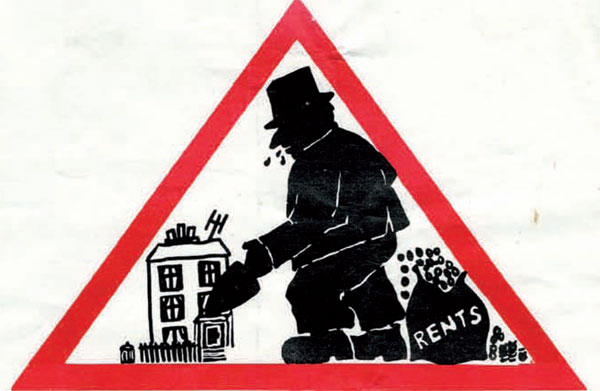 THE DECISION by the Fine Gael/Labour Government to legislate in Ireland for Real Estate Investment Trusts (REITs – corporations that own and manage a portfolio of properties and mortgages) has been welcomed and cheered from various quarters.
"A REIT should be a dividend machine," says Alan Carter, property analyst with Investec in London.
Pádraic Whelan, Head of Real Estate & Infrastructure at Deloitte, says: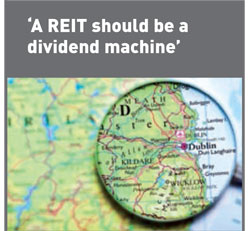 "It has been an open secret that dozens of potential investors are sitting on the sidelines waiting to pounce on Irish property assets. These proposed measures on REITs will bring Ireland into line with international standards. It will make it easier for those investors who wish to buy into a portfolio of properties to do so and should help stimulate a recovery in the commercial property market." KPMG claims that this "will provide a stimulus" to the property market, while boasting that they will not be subject to Corporation Tax.
Irishreits.ie, a group which has been lobbying for this legislation for several years, has claimed that REITs will "attract international investors, promote a rational and professionally managed Irish property industry, enhance investor protection, provide an exit mechanism for the banks and NAMA and provide a liquid high yield investment opportunity for Irish retail investors".
Irishreits.ie is made up of groups which could potentially profit from future REITs. Worryingly, the Government briefing document released with Budget 2013 contains the same claims as the lobby group, almost word for word.
This should be a cause of concern for people who are concerned about the power of financial lobby groups. The fact that this legislation is being brought forward with little or no public discourse and an extremely low level of knowledge is also troubling.
The Government claims that REITs will "provide greater security for tenants by encouraging institutional investors [i.e. REIT companies] focused on long-term holding of rental properties". Evidence in other countries points to the contrary. The residents of Lincoln Place Apartment Complex in Venice, California, would more than likely disagree with the Government's claims. AT 9am on 6 December 2005, 52 apartments were evicted at the demand of AIMCO, a large REIT that wanted to demolish the existing housing and replace it with higher yielding property.
In France, renters have been forced out of attractive areas of Marseilles and Paris as a result of fluctuating rents.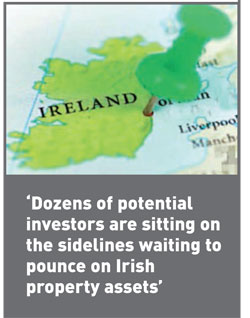 In both examples, the REITs, operating under obligation to shareholders to maximise returns, have caused what has become known as 'rental refugees' and, in some cases, inflicted homelessness.
The Government also states that REITs will have the "potential in the longer term to improve the residential investment property sector, through greater stability and professionalism in private and social rented housing".
The reference to social housing is disturbing, especially at a time when local authorities have been starved of resources and deprived of funding.
REITs could be eyeing up a potential cash cow and recent reports have shown that large amounts of social housing privatised in Britain during the Thatcher era are now in the hands of rich private landlords who have raised rents significantly.
Is this the road to further privatisation of social housing and putting tenants at the mercy of market forces?
There is a danger that banks who desire a quick disposal of houses in mortgage arrears will package up homes as a Real Estate Investment Trust and sell it off to investors and speculators out to make a quick buck. This could be a road chosen by bailed=out banks reluctant to evict citizens from homes but keen to clean up their balance sheets.
Market forces are not an effective tool if your goal is to provide every citizen with affordable and decent housing.
The fact that these REITs will apply to residential housing confirms that that in the eyes of government and finance, homes are to be seen as financial products and not as a basic human right which all governments should strive to publicly provide for those who cannot privately afford.
It is no wonder that elements of the Social Democratic Party in Germany are strongly resisting legislation to introduce REITs there, citing tax evasion loopholes as one concern. They believe REITs could result in losses of trillions and create the destruction of the German social housing structures. They have appealed for "a broad debate about the consequences of REITs, not just among experts in financial markets but also with tenant associations, apartment developers and with communities and all those that are not interested in creating an even more attractive menu for international financial capital".
It is something we should be demanding here in Ireland as well.