2 June 2013 Edition
Wolfe Tone Commemoration, Sunday 23rd June
First-ever weekend Family Festival to mark 250th anniversary of Wolfe Tone's birth
French Army re-enactments of Wolfe Tone era, pipe and flute bands, music and entertainment
A WEEKEND of festival activities to mark the 250th anniversary of the birth of Theobald Wolfe Tone, the founder of Irish republicanism, is being organised by Kildare Sinn Féin over Saturday and Sunday, June 22 and 23.
The local organisers are hoping that republicans will turn out in large numbers to make this inaugural event a success and become a regular feature to be built on in future years.
Saturday
The Festival opens in the Osprey Hotel in Naas with a Summer BBQ Party (7pm till late) to celebrate Wolfe Tone's 250th birthday. Live music by Fenian Folk, DJs and special guests will add to the party atmosphere filled with the aromas of flame-grilled meats, jacket potatoes and fresh salads. Information, event guide, accommodation listings and tickets for the Summer BBQ Party, priced at just €15 and including food, are on sale now through our website www.wolfetonefestival.com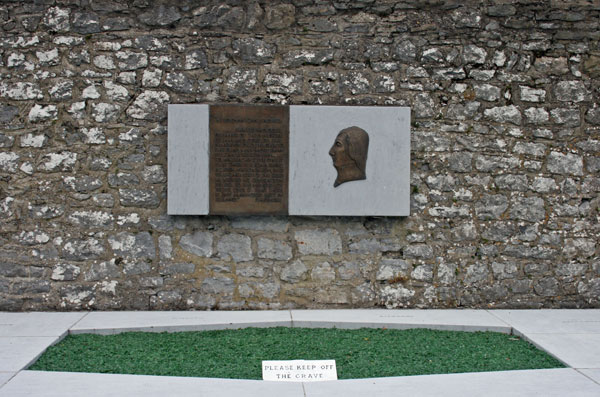 Sunday
The annual Sinn Féin commemoration march to Bodenstown Graveyard will take place, assembling in Sallins village at 2:15pm
The finest pipe bands in Ireland will lead the march to Bodenstown Graveyard, where Pearse Doherty TD will make the keynote address.
To mark the 250th anniversary, a number of new concepts have been added to this year's event.
In Sallins village, a live music stage, carnival stalls and all the fun of the fair will be created to help celebrate the occasion.
In association with Flanagan's Mill and the Lock 13 Bar and Restaurant in Sallins, live music and complimentary food will be served after the event at 6pm.
Historical re-enactment group the French 70e Demi-Brigade d'Infanterie de Ligne (70th Line Infantry) will take the field in period uniforms and costumes to honour the French connection of Wolfe Tone's life.
They will camp out in Sallins and add flavour and colour to the festival, with displays that will help rekindle the glory days of Wolfe Tone.
Festival spokesperson Dan Kirwan says:
"We hope that republicans from across the 32 counties of Ireland will come along with their family, friends and international visitors in helping to establish a festival in honour and memory of a great Irishman and the founder of Irish republicanism."